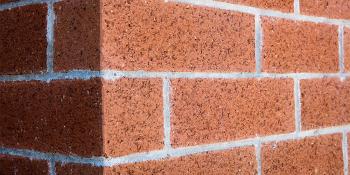 Corporate partners
Thanks to our corporate partners for building alongside us.
The work of Habitat for Humanity would not be possible without the unwavering support of the generous partners below.
We thank them for commitments to Habitat and for building alongside Habitat partner families and volunteers around the world.
To join us, contact our Corporate Programs department:
1-800-422-4828, ext. 7667
CorporatePartnerships@habitat.org
Legacy partners represent the highest levels of long-term ongoing donations in support of Habitat for Humanity's mission.

$5,000,000 – $9,999,999 annually
$2,500,000 – $4,999,999 annually
$1,000,000 – $2,499,999 annually
$750,000 – $999,999 annually
$500,000 – $749,999 annually
$250,000 – $499,999 annually
Air Wick
ATGStores.com
Dal-Tile
Masco
The MasterCard Center for Inclusive Growth
MaxLite
MetLife Foundation
Owens Corning
Quicken Loans
Simpson Strong-Tie
$100,000 – $249,999 annually
ADT Corporation
Allegion
Applied Materials, Inc.
AT&T
Bank of the West
Barnes & Noble College
Bloomberg LP
Credit Suisse
Halstead New England Corp.
HSN Inc.
Kum & Go
Mercury Insurance
Novelis
Prudential
TopBuild Corp.
Transamerica
Voya Financial
Wayfair
Wells Fargo
Become a corporate partner
Our corporate partners work hand-in-hand with us around the world to provide decent, affordable shelter to families who need it. In return, we provide our partners with a wealth of benefits, including public relations, tax deductions and a positive effect on company morale.
We invite your company to partner with us and support our mission. You can get involved through:
Product donations
Financial support
Volunteer mobilization
Grants and awards programs
Raising public awareness