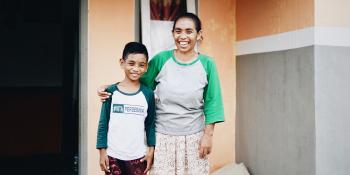 Indonesia
Despite significant economic growth, about 26 million Indonesians are living below the poverty line, according to the country's Central Bureau of Statistics. These families face greater hardships in times of an economic downturn or a natural disaster.
Habitat for Humanity started in Indonesia in 1997 and operates through branches in Jakarta, Surabaya, Yogyakarta, and Batam. Habitat works with its partners to build, repair and rehabilitate homes, and improve water and sanitation and educational facilities.

Besides rebuilding homes after disasters, Habitat trains people to prepare for and lessen the impact of future disasters.