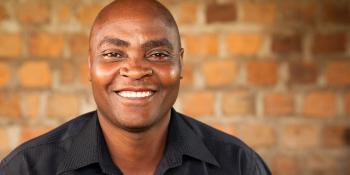 Careers
Europe, Middle East and Africa
Habitat for Humanity is an equal opportunity employer and seeks to employ and assign the best qualified personnel for all of our positions in a manner that does not unlawfully discriminate against any person because of race, color, religion, gender, marital status, age, national origin, physical or mental disability, sexual orientation, veteran/reserve and National Guard status or any other status or characteristic protected by law.
We are currently seeking to recruit:
Director, Housing and Human Settlements
The Director of Housing and Human Settlements drives Habitat's housing and human settlements strategy in the region from an integrated services perspective, provides technical and strategic support to Habitat for Humanity organizations and partners in the region and also acts as a public spokesperson for Habitat in this area.
Manager, Financial Analysis and Information Systems
The position plays a key role in providing financial analysis and reports, database management, and business systems support to Habitat for Humanity national organizations and the EMEA regional office.
HFHI, through the support of its generous donors, is expanding the Terwilliger Center for Innovation in Shelter initiative and currently recruiting for a Market Development Manager to be based at our regional office in Pretoria, South Africa. 
Volunteer Programs Manager (maternity backfill)
Volunteer Programs Manager is a key player in developing a volunteer mobilization strategy in the region and in ensuring high quality of volunteer programs that contribute meaningfully to Habitat mission and operations worldwide.
The employment is for a definite period of time of maternity and parental leave. The expected duration of employment is between 12-18 months.
The role of the Admin and Executive Assistant in the HFHI EMEA Area Office is to provide executive level administrative support to both the Area Vice President and Director Finance and Administration, to act as a Procurement Officer and as IT officer.
View current international positions
Email fraud alert
SPAM emails offering employment opportunities with Habitat for Humanity are in circulation. These emails are not associated with or approved by Habitat for Humanity International. 
Please know that unless you have contacted Habitat for Humanity about a specific position posted on this website, Habitat will not send out general employment solicitation emails (even though they may appear to come from a Habitat email address).