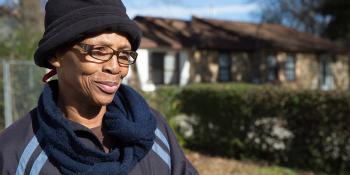 The importance of healthy neighborhoods
Stable, affordable housing is a key determinant of health. The house and neighborhood where one grows up impacts the health and longevity of one's life.
Having a safe, decent, stable, affordable home also impacts a child's success in school. However, many Americans live outside of safe, stable neighborhoods. 
Why are we revitalizing neighborhoods?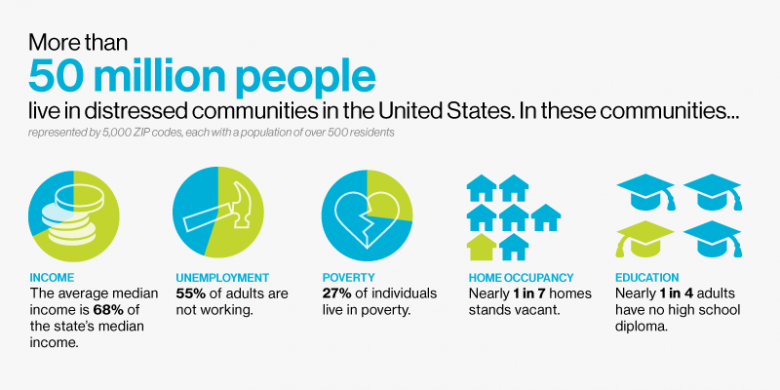 Habitat for Humanity seeks to further embrace our mission by helping not only individuals, but by giving back to the community and improving quality of life in entire neighborhoods.
How are we revitalizing neighborhoods?
Neighborhood revitalization recognizes the holistic nature of neighborhood priorities to create change across multiple sectors. In order to create change that leads to an improved quality of life, community efforts focuses on three foundational outcomes:
Sense of community: Identifying with the neighborhood, feeling connected and supporting one another.
Social cohesion: Being willing and able to work together.
Collective action: Sustaining ongoing projects and advocacy efforts.
Focusing on the three foundational outcomes increases motivation and capacity to overcome barriers to sustainable change. The sense of community and social cohesion built on this foundation inspires actions and projects that lead to the following local outcomes:
Amenities: Access to — and preservation of — consumer, social and recreational amenities.
Economic opportunities: Access to employment with fair, livable wages.
Education: Lifelong learning opportunities and support for educational success for children.
Health: An environment that supports physical and mental health.
Housing: Access to decent, safe, stable and affordable housing.
Safety: A sense of personal safety.
Transportation: Options and access to safe and affordable transportation.
How you can give back to the community
Contact your local Habitat office to see how they are involved in neighborhood revitalization efforts and what you can do to help.