How Global Village has grown throughout the years
Luis Madrid is the national volunteer coordinator for Habitat for Humanity Honduras, where he coordinates with Global Village international teams traveling to Honduras to build with Habitat.
Luis joined Habitat in 2002 after learning about Habitat and its mission from his economics professor at university. Later that year, he hosted his first group of Global Village volunteers and instantly fell in love with the volunteers and program.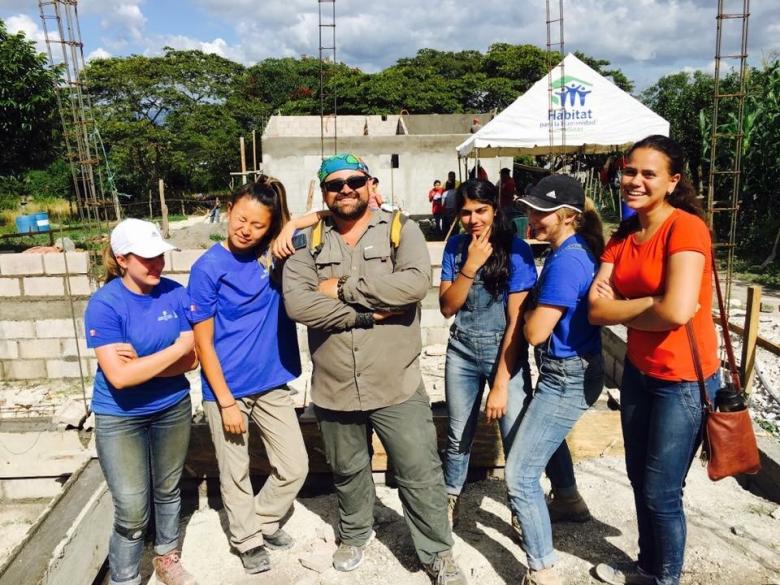 Global Village through the years
Luis, who "feels like the Betty White of the Global Village program," has had the opportunity to watch the program grow and evolve throughout the 16 years he's been with Habitat.
"It changes every single year – for the best," he says. In particular, Luis has seen how safety standards and team leader training have improved significantly since he first started.
The program has also adapted to volunteers' changing needs throughout the years. For instance, to ensure all of his volunteers have a comfortable and enjoyable trip, Luis has researched alternative food options to accommodate each volunteers' needs.
"It's a lot of work behind the scenes to take care of volunteers," he says. However, it's important to Luis that each volunteer has an enjoyable, important and meaningful experience. He's even gone to such lengths as to prepare meals for an entire team when local restaurants weren't available.
While Luis has witnessed many changes to the Global Village program, one thing that's remained constant is the goodwill and spirit of volunteers.
Building a lasting impact
Luis feels Global Village teams have had quite an impact in his community, estimating that about 1,000 families have benefited from building alongside visiting volunteers. However, this experience is about much more than just the numbers to him.
Volunteers aren't just building a house, they're helping a family build a future. The impact of Habitat and volunteers will stay with the family throughout the years as they celebrate birthdays, weddings and quinceañeras in a home that volunteers helped build.
"That's why you fall in love with the mission and cause of Habitat – it's not just the houses," Luis says.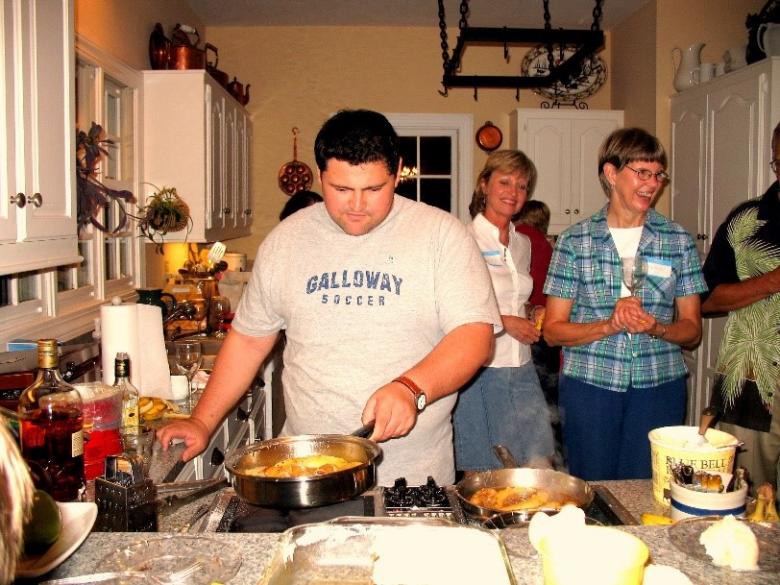 Not only does Luis feel connected to those in his community, but he also forms bonds and friendships with volunteers. "It's a people program," he says.
Relationships that first began as purely professional quickly blossom into friendships. "I know the names of their grandchildren," he says of the volunteers he works with. "I've visited them back in the States."
Luis enjoys having the opportunity to share his culture with each volunteer and loves watching them fall in love with his country and local community.
When volunteers return to build in Honduras, it's not work for Luis. For him, it's like receiving a family member or old friend at the airport.
Moving forward
While Luis enjoys interacting with the baby-boom generation and forming a connection through their shared loved of '80s music, he's excited to see the younger generation get more involved with Habitat and the Global Village program.
He's encouraged by new projects such as helping families build sanitation facilities for their homes or repairing a community shelter that diversify the trip experience for volunteers and broaden their impact on the communities they work in.