The long-lasting impact of Global Village
While searching for ways to make a difference while traveling, Val Tomey was drawn to Habitat for Humanity and the Global Village program.
The program not only offered her the opportunity to visit over 30 nations around the world, but it also gave her the chance to leave a long-lasting impact in the communities she visited.
Now, after many years of fully embracing the Global Village mission, she and her husband Nick are veteran team leaders, having co-led 30 teams together.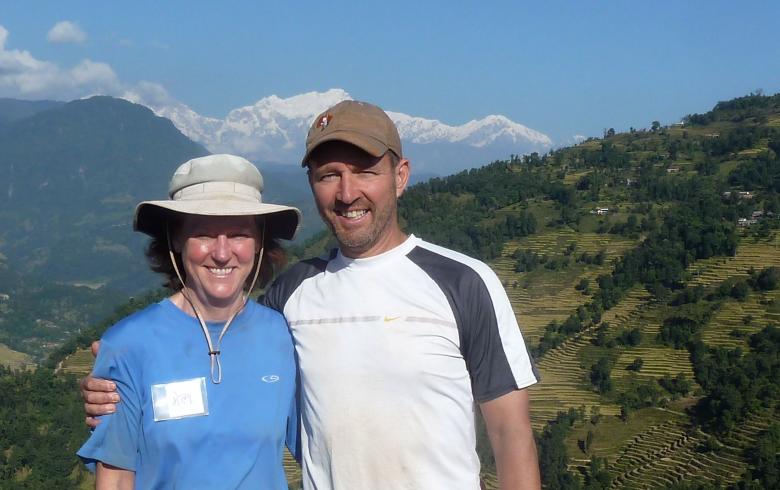 Her journey began when, at 39, she took a three-month leave from work to get outside her comfort zone and travel. She returned from her trip feeling transformed and began researching organizations to get involved with, which led her to Habitat.
"I wasn't a savvy or brave traveler, but I wanted to see the world," she says. Habitat offered her a way to travel as a volunteer to places that a typical tourist wouldn't be able to, while in-country partners ensured volunteer safety and well-being, taking a lot of the risk and uncertainty out of traveling.
During her first Global Village trip, she was surprised at how quickly a sense of camaraderie developed within the team. Val found these newfound but powerful relationships to be one of the most moving aspects of the experience. She was hooked.
When Val introduced Global Village to Nick, he too fell in love with the program.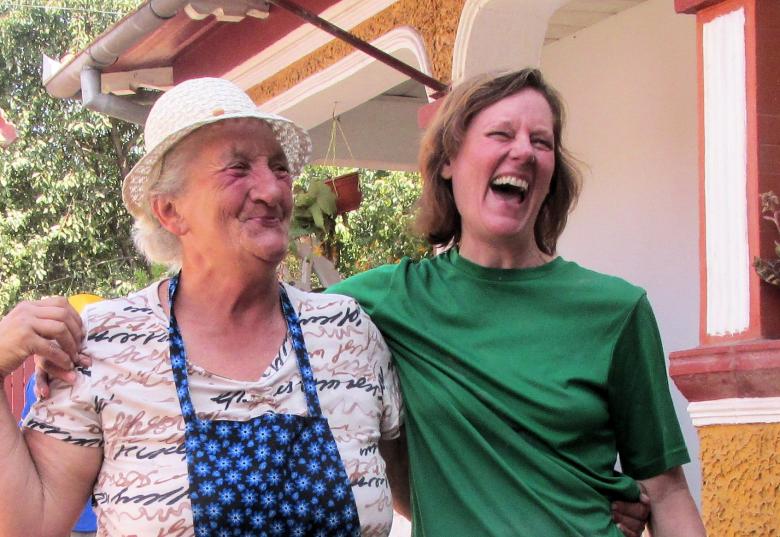 How the Global Village experience has evolved
"At first it was a cookie-cutter model," Val says of the Global Village approach. While helping one family and building one house at a time is important work, communities have varying values, needs and goals. In response, the program grew to take on a more community-focused approach. Now, local Habitat offices are able to create a sustainable model that works best for their communities.
To better adapt to local residents, the program has also expanded to have a range of project types. For instance, projects in Guatemala aim to provide amenities that promote healthier lives such as smokeless stoves and improved latrine services. Cambodia utilizes WASH programs that focus on building safe water stations and providing training programs aimed at improving families' livelihoods.
The takeaways from a Global Village experience
Nick feels that volunteers gain something new each time they embark on a trip, but they always come home with an appreciation for what they have.
"To see the impact of having such a basic home – it changes your perspective of your world and the home you live in," he says.
Nick notices that people can often feel divided, so for him, a big reward of Global Village is connecting with others. He welcomes the chance to break down the barriers between team leaders, volunteers and community members.
"People are just people trying to take care of their families, and we just have some extra time and resources to be able to help," he says.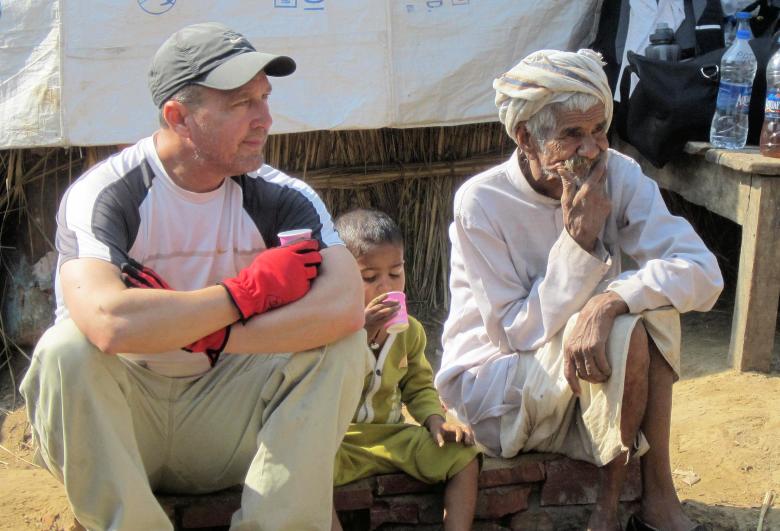 Nick and Val encourage volunteers to become immersed in the intimate glimpses of the community's daily life – coloring pictures with a child, sharing tea with a grandmother, celebrating the wedding of a neighbor. These moments add up to a transformative experience that the couple hopes volunteers take back home with them and share with their own communities.
The impact left behind
In 2017, Nick and Val had the opportunity to lead one of the first teams sent to Myanmar. They worked in a local village in Bago, but weren't able to complete the homes before they left. A year later, while volunteering in another village in the Bago region, they were able to revisit the community.
Nick and Val were delighted to see the completed homes they had been a part of building – but the joy didn't stop there. As they walked through the village, they were astounded to realize that the local residents recognized them and came out to greet the couple with a warm welcome.
"One grandma ran into her house and pulled out two Polaroid pictures of her with me and Nick," Val says.
Interactions like this were eye opening for Nick and Val. Their work had left a long-term impact on the not only the community as whole, but in the hearts of each homeowner – long after they had parted ways.