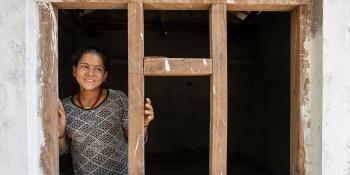 Global Village trips
Global Village is your gateway to serving with Habitat for Humanity in nearly 30 countries.
Global Village trips are short-term service trips with Habitat for Humanity that give you the chance to experience another culture up-close and live like a local while you help communities that need safe, affordable housing.
Global Village e-newsletter
Our Habitat for Humanity Global Village volunteer trips offer more than just the opportunity to build a home. You'll experience the country like a local, with the locals. Meet people from around the world with all different kinds of backgrounds, races and religions.
Make a Global Village trip donation
You can make a donation directed toward a trip you are joining, or the trip of a friend, co-worker or loved one.