How microfinance changes lives
Building self esteem and confidence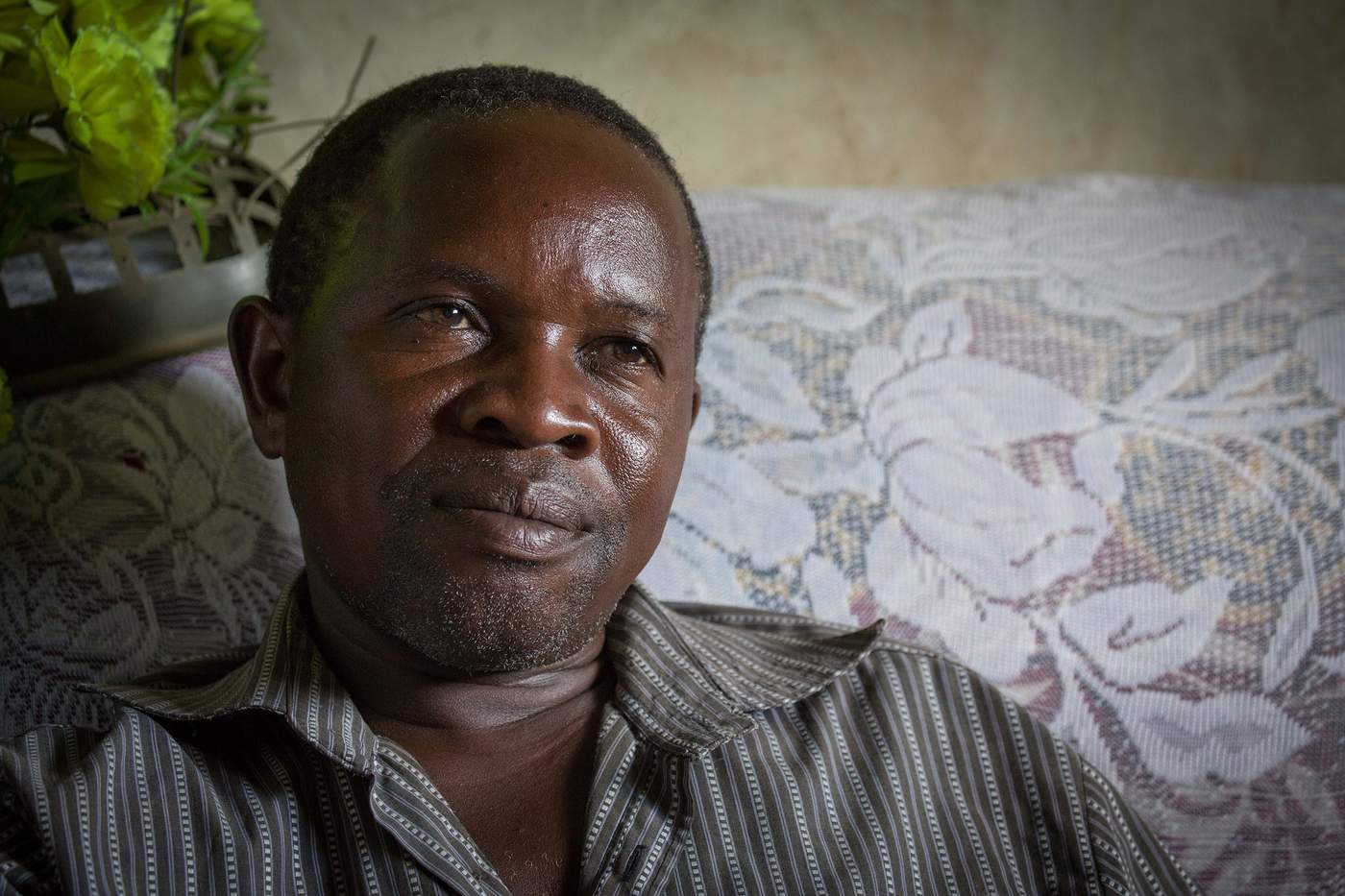 People in David Senkungu's village fondly call him "The Mayor" and are proud of what he has achieved. While many of his fellow villagers struggle to get shelter, he has not only built a new six-room brick home – which is the talk of the village—but also installed electricity.
David, 52, and his wife, Harriet, live with their children and his brother's children in Kakutevillage in Luweero District, central Uganda, north of the capital city, Kampala. David feeds, clothes and pays for the education of an extended family of 15 children.
But it wasn't easy and David had to overcome many challenges.
Nearly half of Uganda's households can't fund improving or repairing their homes. They can't access mortgages and hesitate to approach banks for other loans due to a general mistrust of the banking system.
Habitat for Humanity Uganda has tried to address this situation making affordable loans available to low income families. The loans remove the constant worry about repairing a home that is falling apart, enabling them to focus on making their lives better.
Thanks to his Habitat home, David is now
a respected member of his community.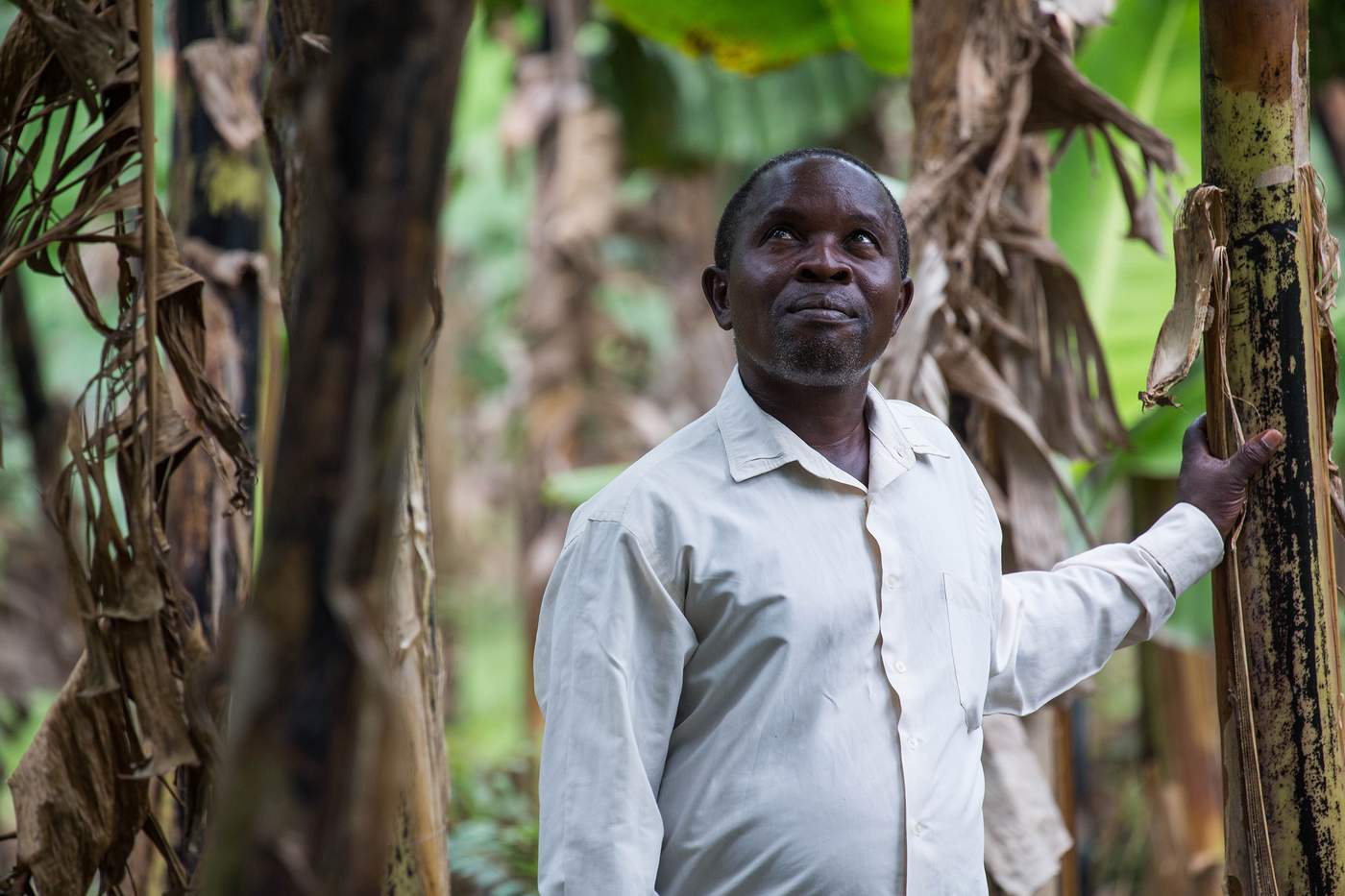 David is a case in point. He and his family once lived in a mud-walled house in a compound, far from the village's main access road.
David dreamt about owning a modern house and he was always on the lookout for a way to make that dream come true.
David learnt about Habitat's microfinance loan facility.
"First there were announcements that Habitat Uganda was going to hold meetings about its microfinance facility nearby in Ndejje," David said. "I went there and was informed that we needed to have a foundation before we could get the loan. They asked me many questions about my understanding of the loan process and how I would manage to pay it off."
The local council's chairman certified David's application for the loan by confirming that he was a resident of Kakute. "We also had to show we owned the land," David added.
A Habitat credit officer visited David to ascertain his ability to repay the loan. "Once he visited our plantation, he was certain that I would be able to pay back the money."
David operates a brickmaking business, a two-acre banana farm and another farm where he is rearing pigs. This gives him a stable income to repay the loans. He supplies bananas and sweet potatoes to nearby Ndejje University, and his brick-making business earns him over Ushs200,000 (US$67) every working month.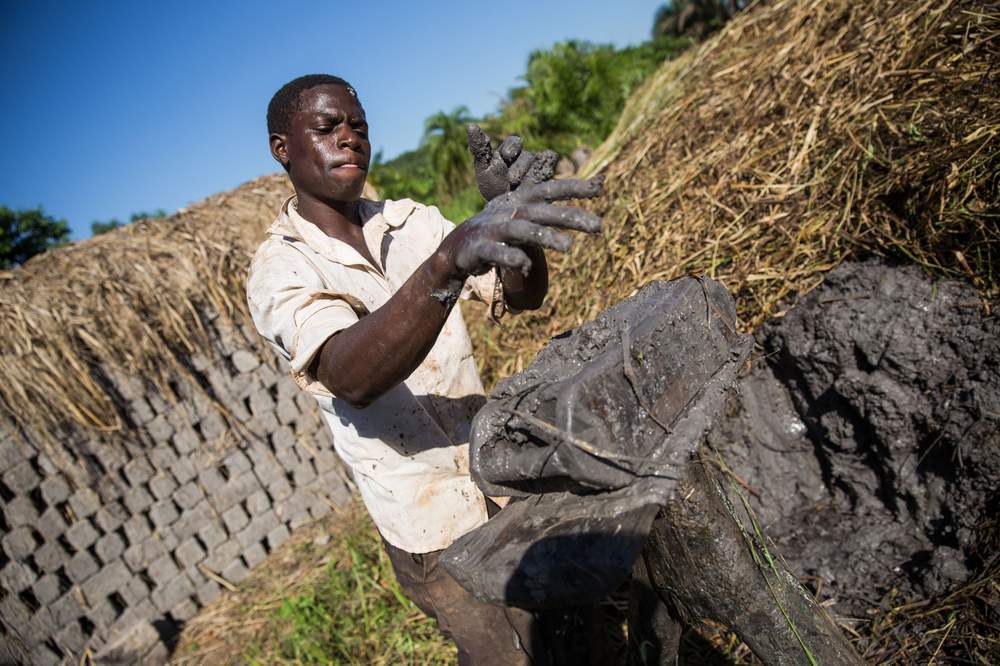 Since hearing about the Habitat Uganda loan program, David has taken out three loans totaling 9 million Uganda shillings (US$3,000). Habitat monitors how each loan is used. David Omolo, Luweero's credit officer, says David has earned Habitat's trust by paying back the loans punctually.
"If he has any problems, he will phone to alert us in good time."
Life has changed for David and his family since they moved into their new home. David says that people didn't respect him before. "They had no respect and hope in you because of the living conditions you were in. No one can trust you living in that kind of house."
Now David is seen as a trusted leader. "For example I am a treasurer at the church in Kakute," he says. David even collects money from other brick makers, who contribute to the church.
David has also installed electricity, enabling his children to watch TV. "When there was no electricity, they would wander off to the neighbors and pick up bad habits. Now that we have electricity, they stay home. Being able to have the lights on after dark also helps them study well in the night," he says.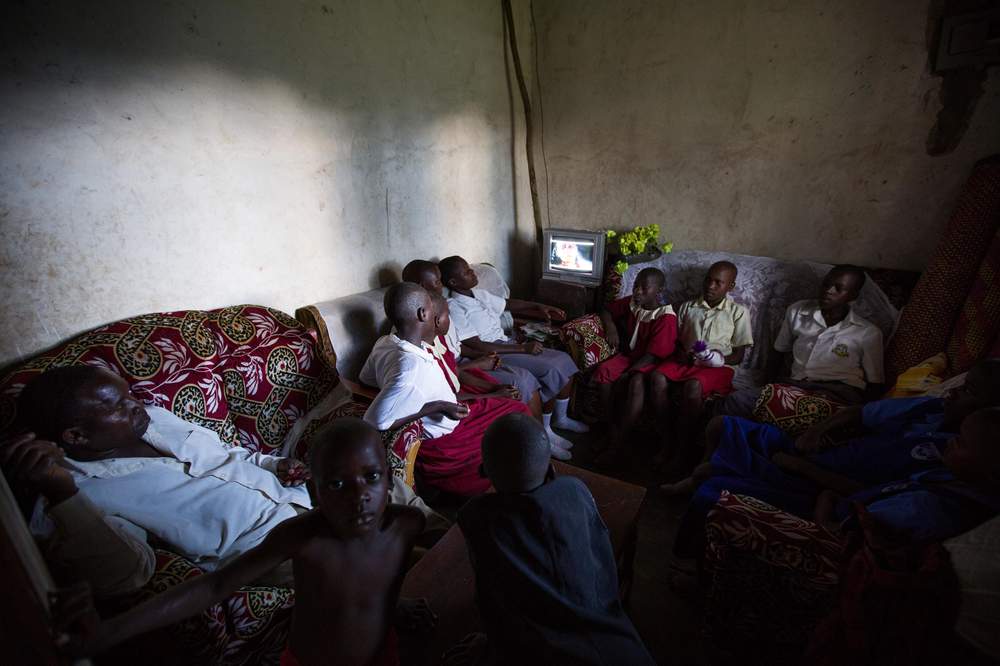 There is an increasing demand for home improvement loans says Omolo. "In any one week, we will see 100 people who would like a loan. But we can only serve a few."
Currently Habitat Uganda's retail lending program has more than 1,000 clients who have taken small loans to build, repair and improve their homes. David will again be joining the queue. He plans on applying for another loan to put up a kitchen, garage and a chicken coop.
Brent Potts, Habitat Uganda's National Director, says he would like to scale up the engagement and focus on financial literacy training. He would also like to broaden the base of stakeholders to engage more effectively with Uganda's various communities to improve shelter and lives.
Want to receive housing news from Europe, Middle East and Africa?