through shelter,
we empower
Annual Report FY2017
July 1, 2016 – June 30, 2017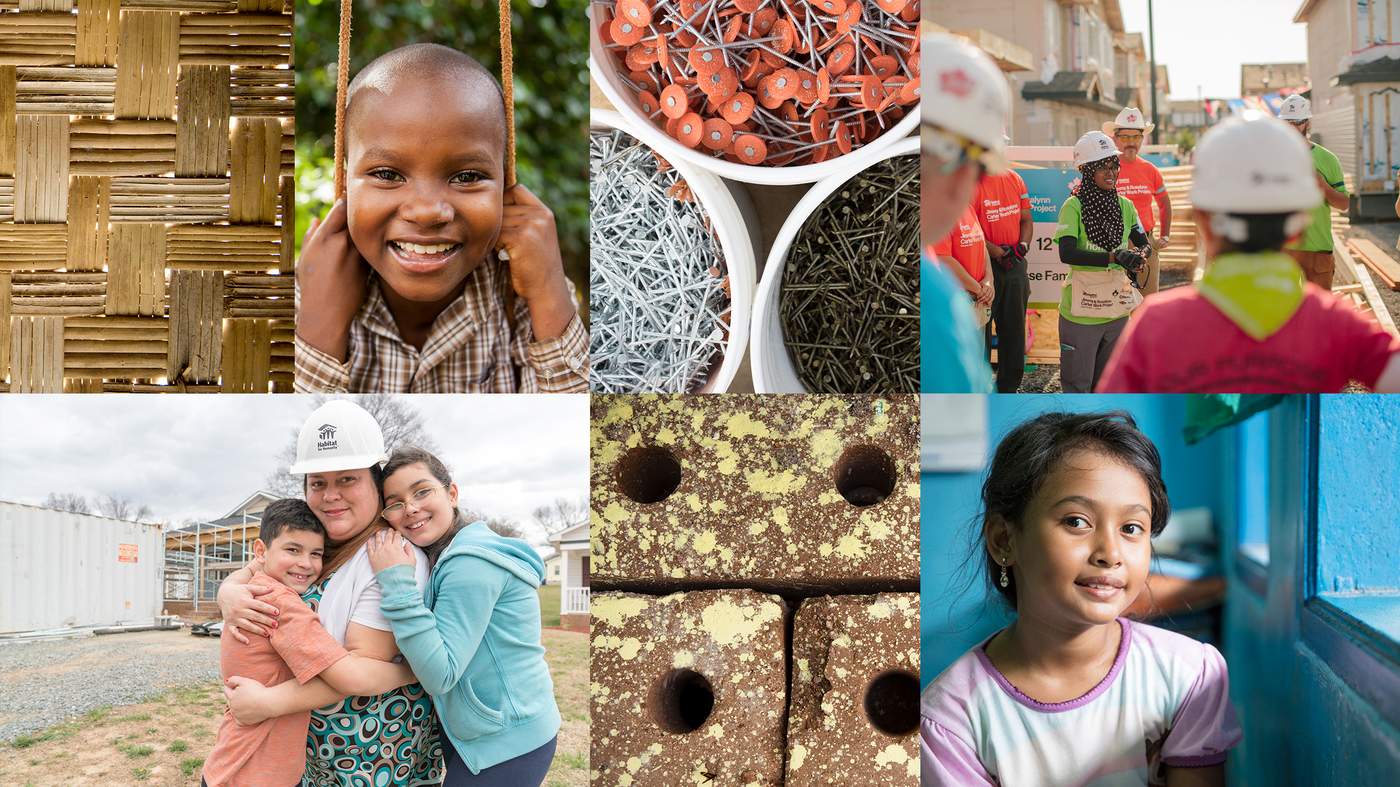 No matter who we are or where we come from, we all deserve to have a decent life. Every single one of us deserves the opportunity for something better, and we all deserve to know we have the power to take care of ourselves and to build our own futures.
The tragic truth is that — without the hand up that Habitat extends — too few mothers and fathers will ever have that power or the peace of mind it creates. Too few seniors will know the security of being able to stay in a home they can afford to maintain. And too few youngsters will grow up with what volunteer Donna Ricca so eloquently calls "the careless abandon and idealistic sense of possibility that only a young child can possess."
Without the generous support that Habitat receives and is able to pass on through our work around the world, too few communities will experience the strength and dynamism that result when future Habitat homeowners join with volunteers and other supporters to build or improve places to call home.
We don't want to live in a world of "too few." We want to live in a world where everyone has a decent place to live. Where families are able to acquire the skills, confidence and opportunity they need to work hard in hope and to do everything they possibly can to eliminate every single barrier that stands between them and a better, healthier, more financially stable life.
Since our founding in 1976, Habitat has helped more than 13.2 million people obtain a safer place to sleep at night. In fiscal year 2017, we helped nearly 3.5 million people improve their living conditions, and an additional 2.6 million now have the potential to do so, thanks to our advocacy efforts and the information and training that we provide.
At Habitat for Humanity, this is what unites us. This vision of a better world that we see glimpses of every day when another family leaves behind a too-crowded, too-expensive, too-unsafe house and moves into a home they helped build. A home that will serve as the foundation for the strength, stability and self-reliance they need to thrive. A home that represents a journey to a brighter tomorrow.
getting started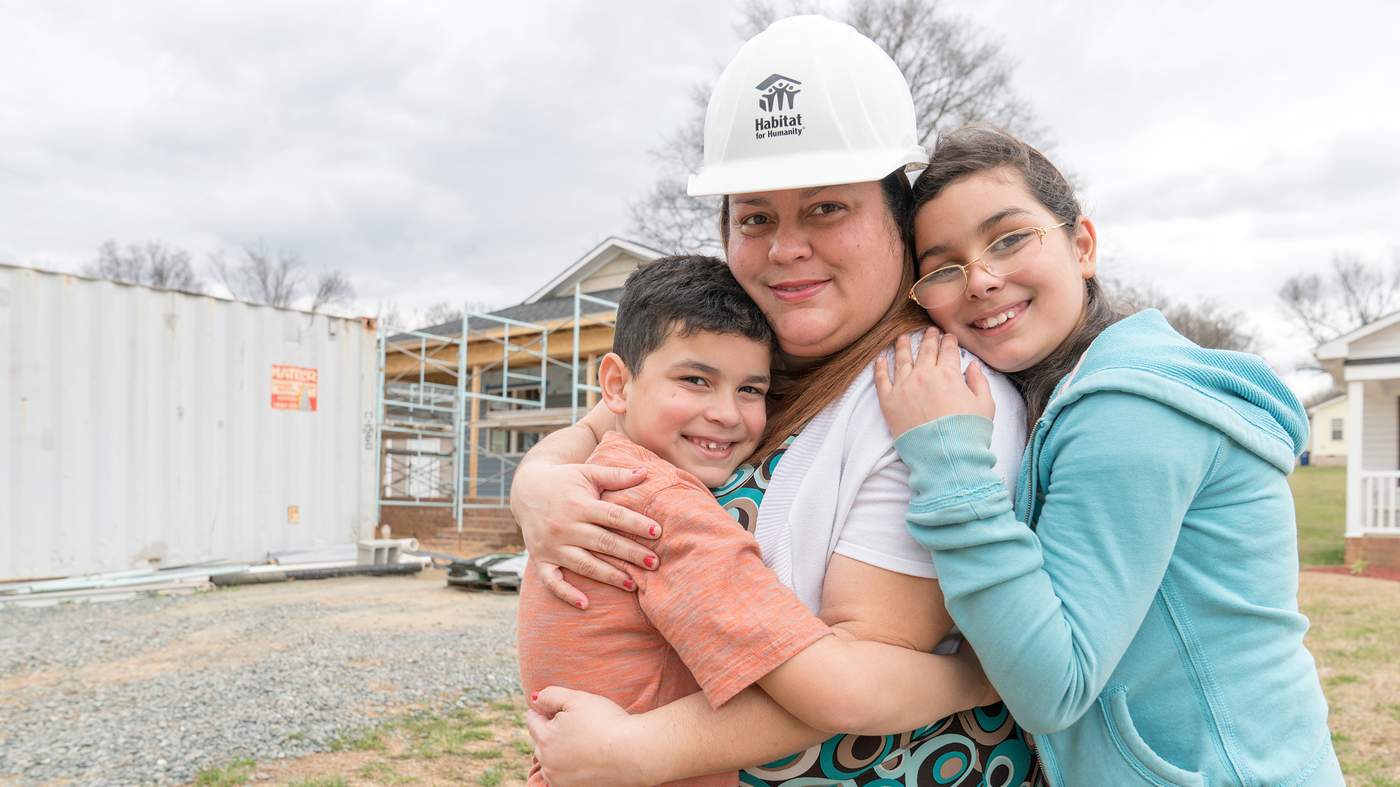 "I want to have something that is mine"
Beginning the journey to affordable homeownership requires courage — and a vision for something better.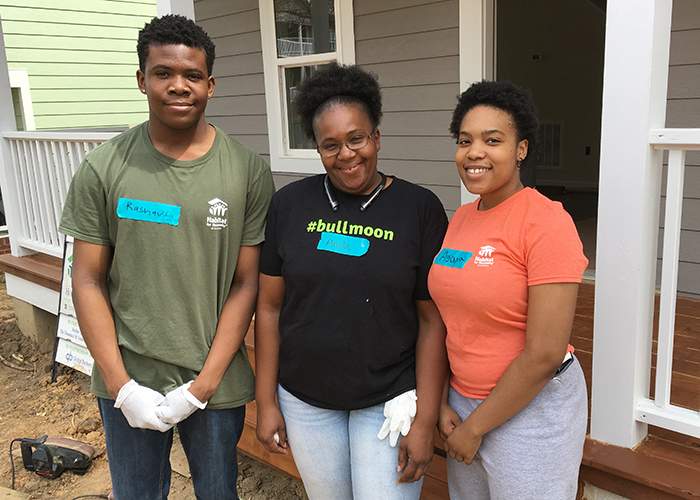 Anita had both. The mother of two applied to Habitat three times but was turned down because of credit and debt issues. She thought about giving up more than once, but the promise of an affordable home for her family kept her going.
Determined to get her financial house in order, Anita at long last received an acceptance letter from North Carolina's Durham Habitat. "I was afraid to open it," she says. "When I finally did, I saw 'Welcome to Habitat for Humanity of Durham.' That's all I needed to see."
That was just the beginning. Anita often skips dinner during the workweek, hurrying from her day job as head custodian of a middle school, which begins each day at 4:30 a.m., to her night job cleaning office buildings, which usually finishes up well after 10 p.m. The weekends don't offer much time, either, with even more offices to tackle and sweat-equity hours to put in painting and nailing on Habitat build sites. "If you want a house, you have to work hard for it," Anita says, "and, oh Lord, am I working hard. I want to have something that is mine."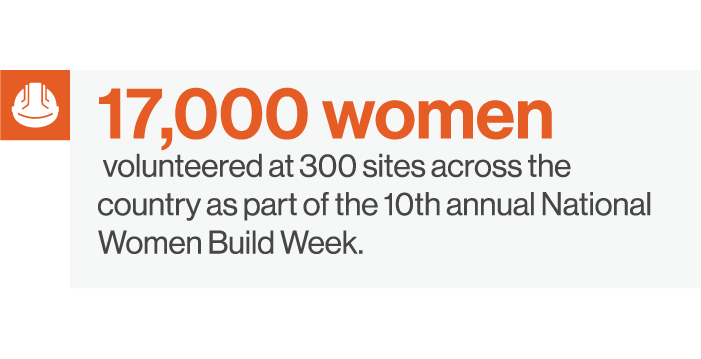 In addition to her sweat-equity and closing costs requirements, Anita takes a HUD-certified course for first-time homeowners and attends sessions with Durham Habitat's housing counselor to review budgeting and plan personal goals.
Her eye is firmly on the future. "Can't get here fast enough," Anita says. "I just can't wait to get in my house and smell the freshness."
---
Bringing innovation to affordable housing
A device that provides solar-generated electricity to power homes in remote areas. A low-cost building material made from used toothpaste tubes and other recyclables. A wastewater treatment system for individual homes.
A group of emerging entrepreneurs from Mexico gathered this year to share and brainstorm these types of ideas at ShelterTech Mexico 2017, a business-training workshop hosted by Village Capital, a global entrepreneur support organization, and Habitat for Humanity's Terwilliger Center for Innovation in Shelter.
"The world's housing deficit is much too large for Habitat to build itself out of," says Patrick Kelley, the center's global senior director. "The Terwilliger Center for Innovation in Shelter is an initiative within Habitat to catalyze the private sector's responses to the need for affordable housing."
The center seeks to expand its impact, Kelley says, by identifying and working with budding entrepreneurs focused on affordable housing in countries around the world, including Mexico, India, Kenya, Peru and the Philippines.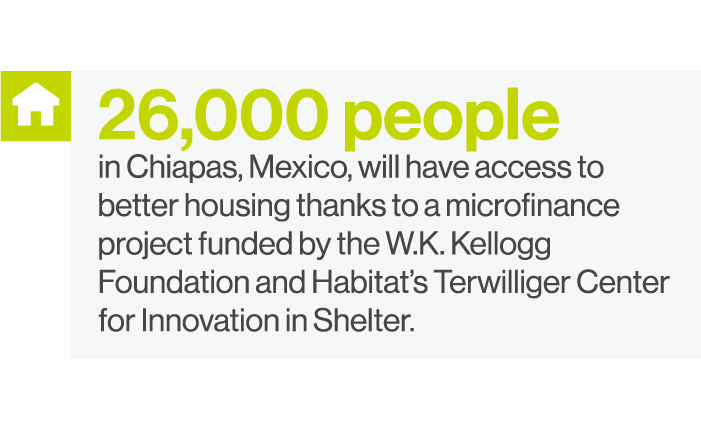 In Mexico, for example, entrepreneurs attending the ShelterTech workshop represented nine startups developing innovations in energy, construction materials, and water and sanitation. Participating entrepreneurs evaluated each other in a number of key areas, and the two companies ranked as having the highest potential for success received a financial investment from the Terwilliger Center.
"It is really cool and empowering to share each other's passions for making an impact. That is really like gasoline in our tank," says 24-year-old Yusef Jacobs, founder and CEO of Vitaluz, a company that offers consumers a solar-generated and affordable system to purchase electricity.
Vitaluz received a $50,000 investment from the Terwilliger Center, which will allow the company to automate some of its processes, hire more people and map communities that could benefit from its products, Jacobs says.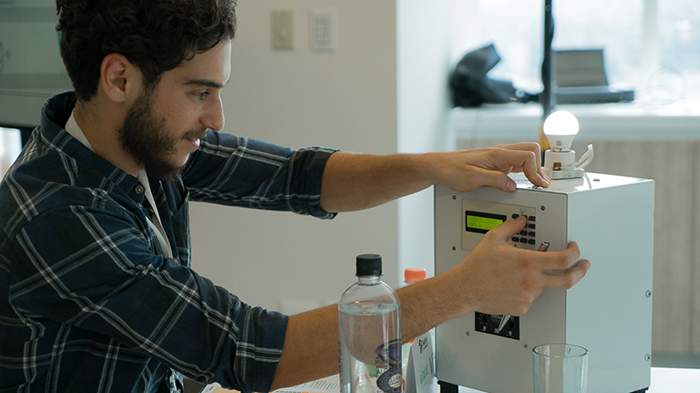 The 24-year-old was born into a family that could afford to give him a stable home and send him to great schools. "I didn't do anything to deserve this life. It just happened for me," Jacobs says. "Now I feel a very strong responsibility to take the advantages of the randomness that came my way to balance the scales for others."
"These entrepreneurs, like many, have innovative ideas and new approaches to old problems," says Melva Y. Flores Dueñas, a member of Habitat's Mexico team and a contributor to the ShelterTech curriculum. "What they often lack is the investment capital that is willing to take the high risks of a start-up aiming to work with low-income populations." The $100,000 of capital the center has committed will help the two winners continue their business growth and hopefully attract other investors.
settling in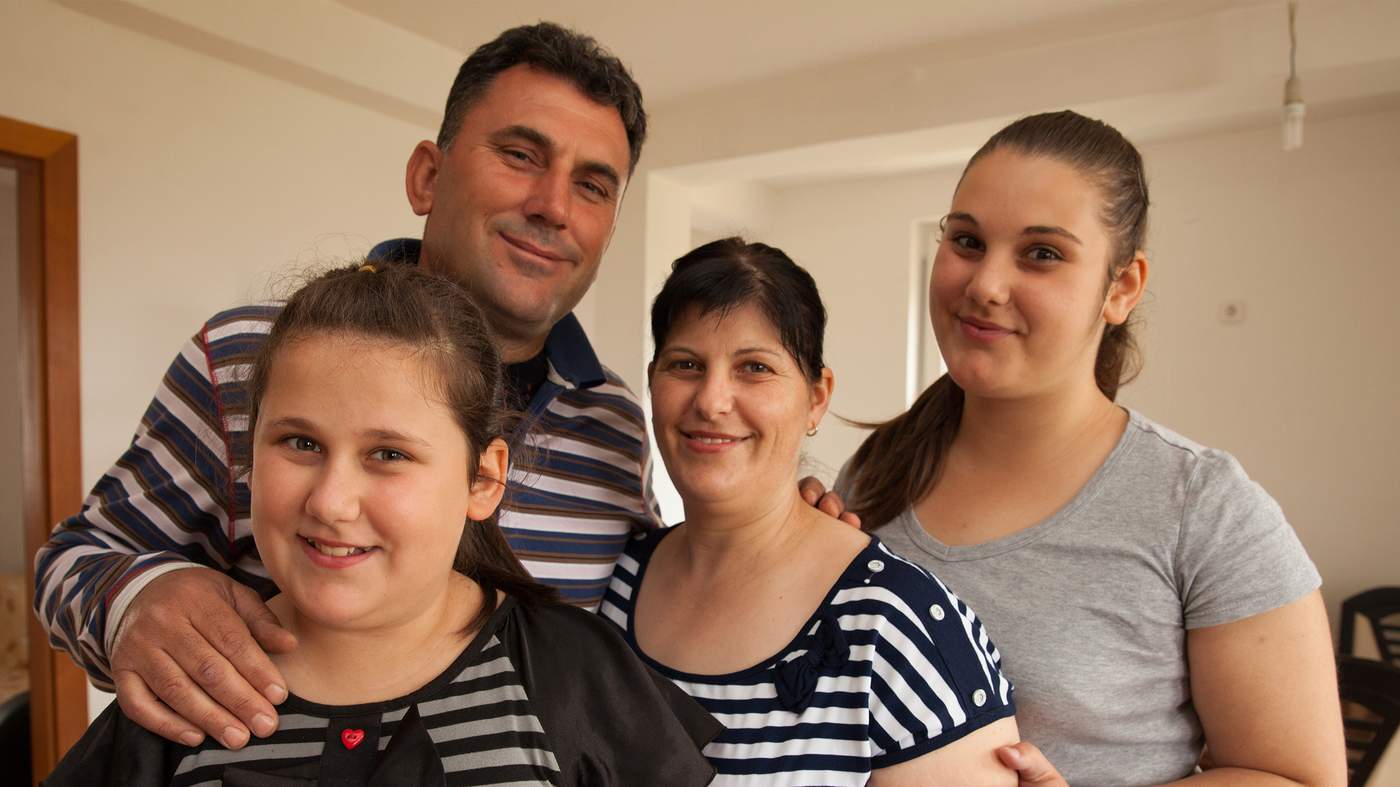 "This is ours"
For Habitat Kent County homeowner Shaun and his family, it has been a year of firsts.
There was the first day on the Michigan build site as the home began to take shape. There was the house dedication, an event Shaun cried through. "I couldn't even talk," he says of his favorite moment of the past year: the day when family and friends turned out to celebrate his accomplishment.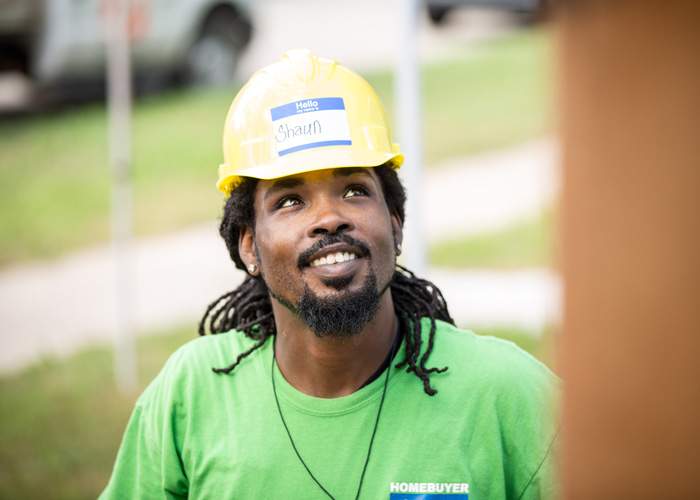 And then there was the family's first night in their new house, when everyone slept on the floor as Shaun looked around and thought, "This is ours."
Each of Shaun's three children — Nyasia, Shaun Jr. and Tayshaun — has their own room. It's a big change from where the family was living before, a poorly insulated rental where the kids shared a single room.
His utility bills have decreased dramatically in the new house, Shaun says. The mortgage payment also is lower than the rent bill was, so the family is more financially stable and can save more.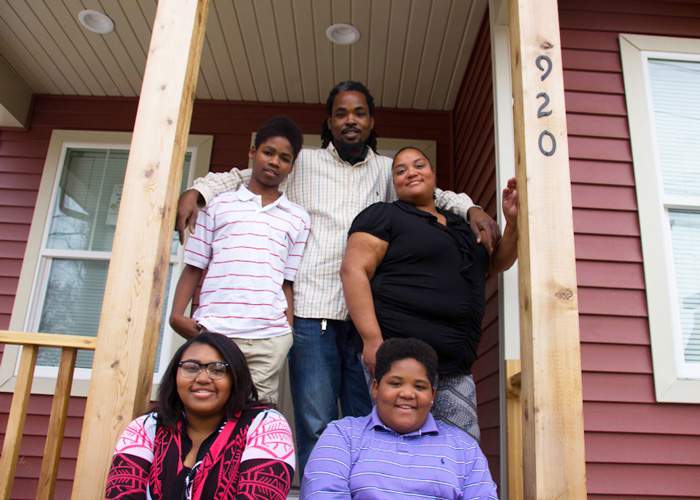 Shaun and his wife, Yvette, have focused on adding personal touches, making the place their own. They started with the color: a nice brick red. "It was just something different," Shaun says. "We wanted to stand out a bit."
Shaun also enjoys working in the yard. "I planted a lot of flowers, all different kinds," he says. "We have a little vegetable garden in the back. We've done a lot around here since we moved in."
And he's not done. Shaun plans to add a deck, a place to gather and make even more memories. He'll build it with the help of friends and family, using materials from the Habitat ReStore.
Shaun sees what the results of his work mean to his family. "Shaun Jr. seems more active and is getting out of the house more," he says. "He's made a lot of new friends in the neighborhood. Tayshaun as well. He's always out playing with a new friend." Daughter Nyasia has every visitor to the home sign the chalkboard in her room.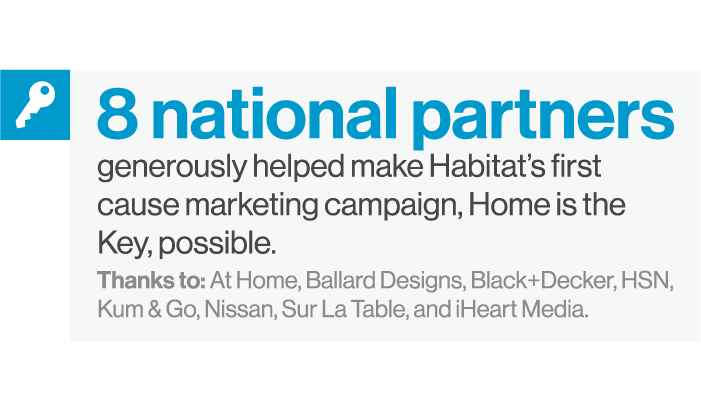 Most of all, the house means a secure place to raise a family for years to come, he says. "It's a beautiful thing, homeownership."
building on a strong foundation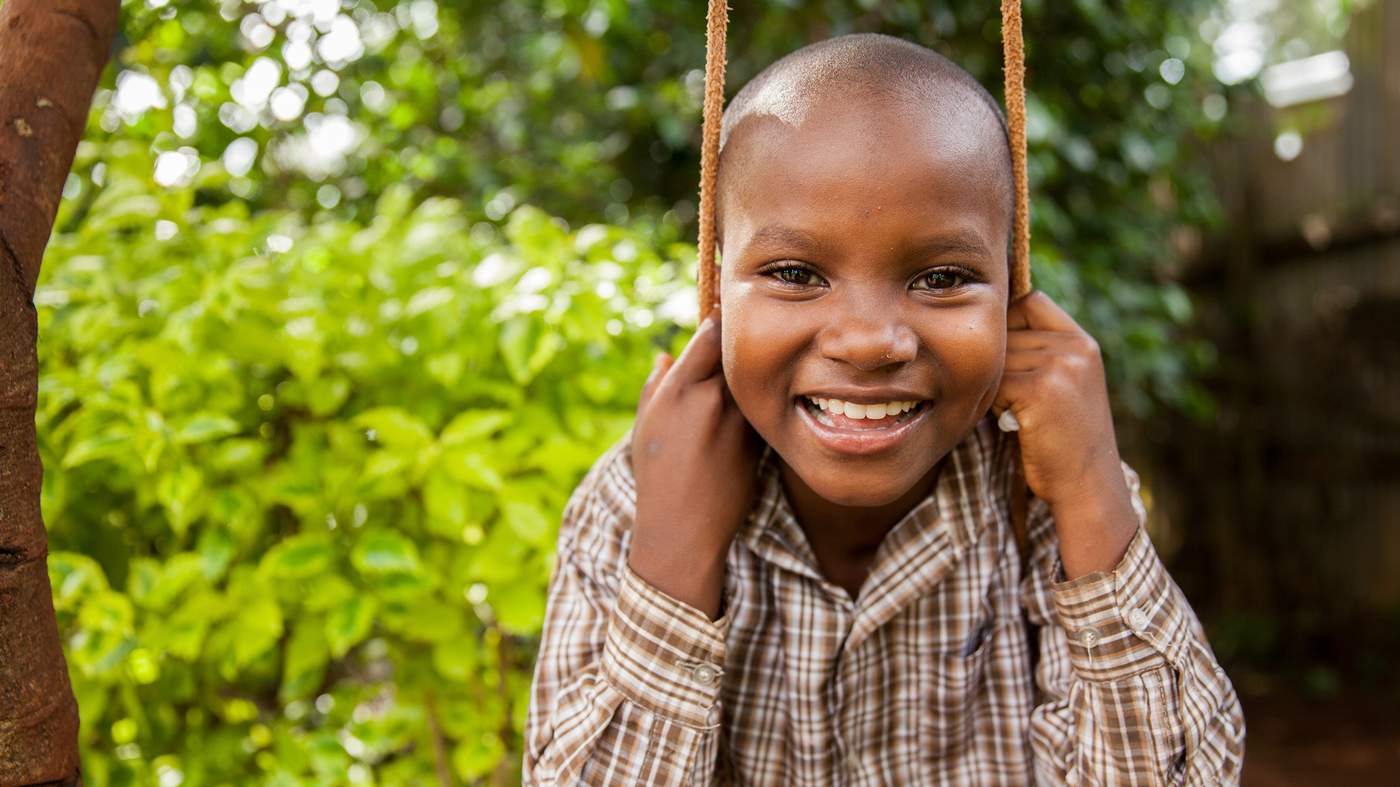 "Pouring a foundation for the future"
Proper shelter is the foundation on which families and communities thrive. Better, affordable living conditions lead to improved health and stronger childhood development and give families the ability — and financial flexibility — to make forward-looking choices.
José is the father of two young girls and is a math teacher to many students at the public high school in Santa Cruz, Honduras. Both roles require that he lead an exemplary life, he says. "Part of setting an example is providing your family with a secure place to live."
He wants to teach his daughters, 10-year-old Génesis and 6-year-old Madelyn, that a home is where families bond and grow strong together, he says, where children flourish in body and spirit. He wants to teach his students that the equation for success is hard work, perseverance and responsibility.
For a long time, José and his wife, Martha, struggled to figure out the path to homeownership. In Santa Cruz, land is in high demand and short supply. "There were people with land, but it was very expensive," José says. "With what I earn, if we could have somehow gotten the land, we wouldn't have had enough money to build a home."
They eventually discovered the answer to their problem. Habitat's global advocacy campaign, Solid Ground, helps countries like Honduras address housing problems through advocacy that mobilizes people and influences laws and policies. In just over a year, Solid Ground already has taken root in 30 countries and has helped an estimated 1.3 million people gain access to land for shelter.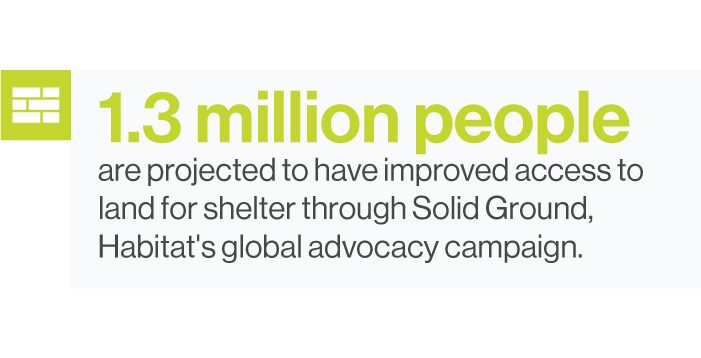 Habitat Honduras, for example, has been at the center of local and regional advocacy efforts, facilitating relationships with local municipalities, which have relative autonomy on housing issues, and diagnosing local and regional housing needs in order to better develop locally tailored policies. And those advocacy efforts are paying off.
More than half of Honduras' 298 municipalities have passed housing policies, and the goal is to have the rest put policies in place by 2018. A study of 102 municipalities where this methodology had been implemented showed a total increased investment of US$40,849,897.14 — an average of 5.36 percent of the municipal budget — benefiting 106,420 families.
It was through the efforts of Habitat Honduras and other community partners that the city of Santa Cruz adopted a housing policy aimed at helping families afford stable and decent homes. The city might acquire land, offer financial assistance, waive building permit fees, contribute construction materials and labor, put in roads, or provide access to water and other services. It works with Habitat, private businesses and other partners to increase opportunities for affordable housing.
Through this collaboration, José and Martha were able to buy a Habitat home four years ago. José smiles when talking about life in the house, which is decorated with family photos, school diplomas marking the girls' progress from grade to grade, and artwork that Martha makes from glass bottles and other materials that she recycles. The younger daughter, Madelyn, is artistic like her mom, while Génesis is good with numbers like her dad.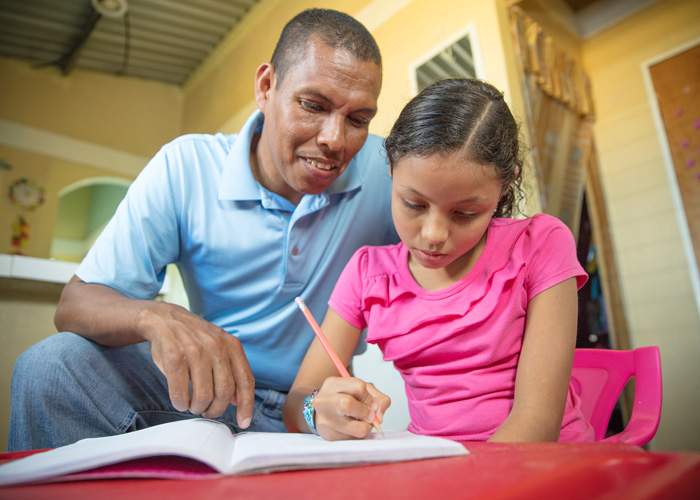 "I remember when my wife used to ask me, 'When are we going to have our own home? I want to watch our daughters grow up in a home that is ours,'" José says. "I am smiling because she has her dream."
Teaching algebra and trigonometry at the high school only has reinforced for José how important a stable home is to a child's academic and future success. Many of his students come from poor families that are constantly changing apartments to afford the rent. He has noticed that when some of those students finally move into a stable housing situation, their grades improve and they are more confident, making it more likely that they will lead lives of example.
While José is a father and a teacher, he also sees himself as a builder of sorts. "I am pouring the foundation for the future," he says.
---
Thriving in decent shelter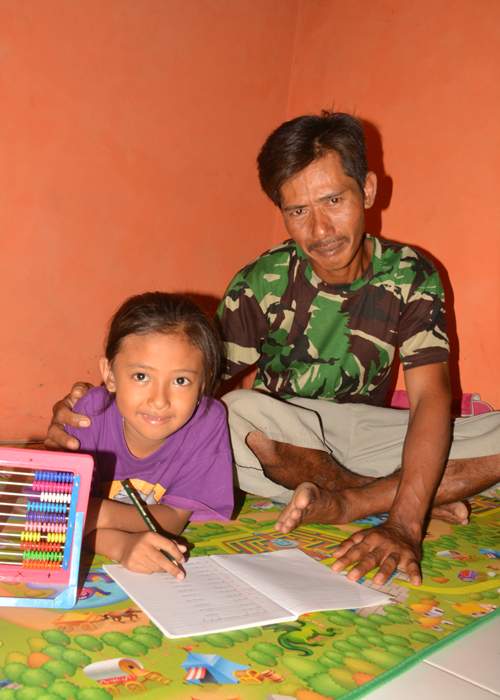 Mujono's old house was built from wood. Without room separations, illnesses like the flu spread rapidly among family members. Dust from the dirt floor made it difficult to breathe easily at times, and holes in the bamboo walls meant chilly nights inside the house.
The farmer and mason knew that his family's living conditions were having a negative impact on his daughter Diyah's education. The 7-year-old didn't have a comfortable place to study, and the crowded environment inside the house made it difficult for her to concentrate. "I feel sorry for Diyah," Mujono said at that time. "She's actually a very bright child. But because there is nowhere for her to study, her grades are not good."
Thankfully, this is no longer the case in the Habitat Indonesia house in which they now live. Diyah has her own bedroom, which has brought about a significant change in her grades. She excels in her mathematics and religion classes and has become a top student. "I rank No. 1 in the class," she says with pride.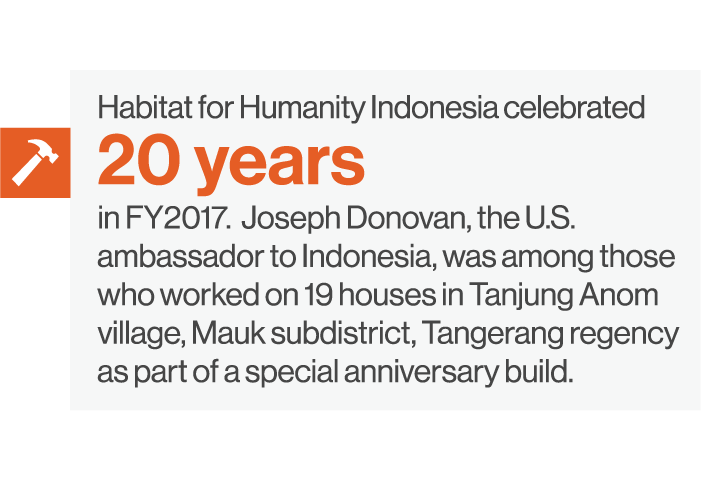 The change doesn't benefit only Diyah. She happily has friends over in the evenings to study, now that the house is a more comfortable environment.
Mujono says his life is much improved. He expresses relief that he now owns a house that is nice, clean and healthy. He and his wife can focus on a big idea: developing a fish farm on the land in front of his house, a venture dreamed up to help ensure an even brighter future for Diyah.
seeing the benefits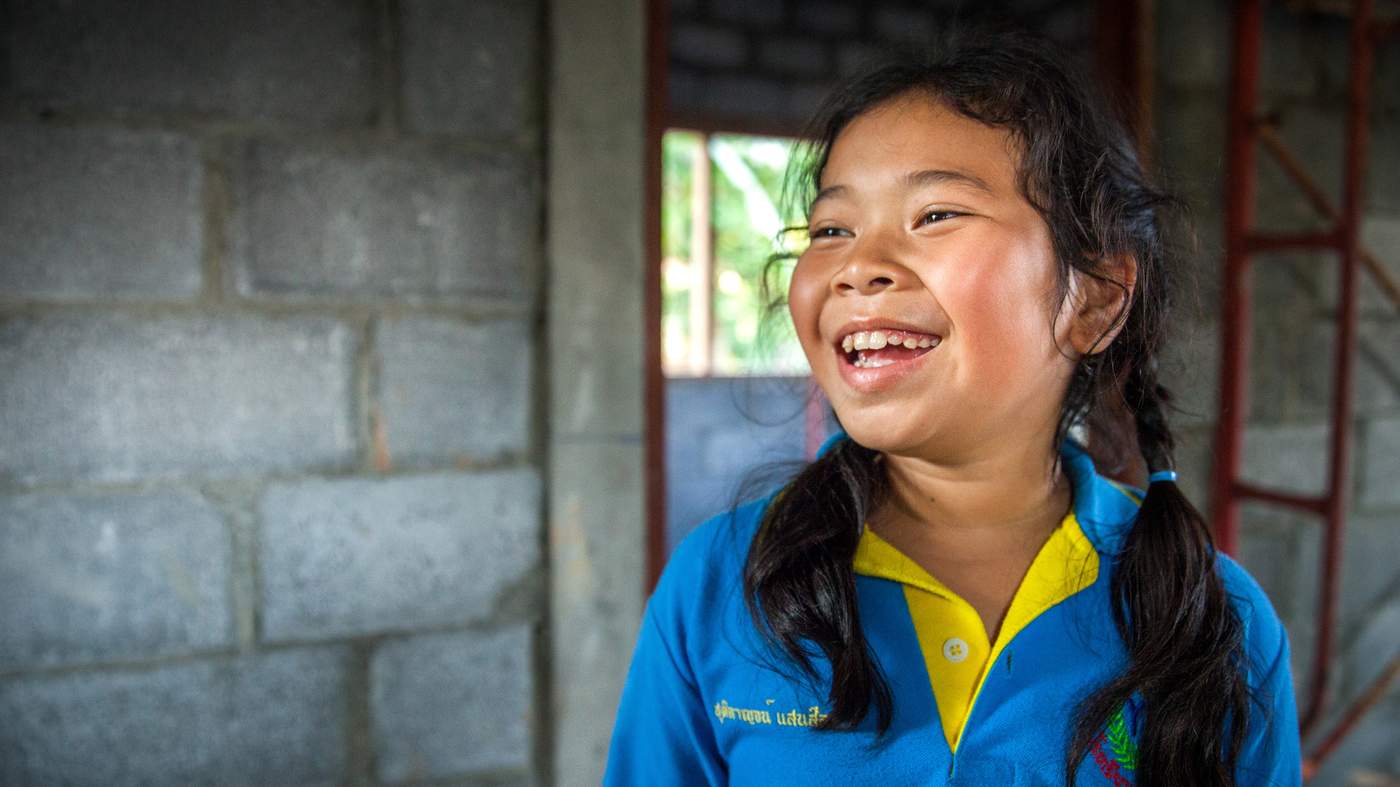 Healthy homes mean healthier families
There are moments when Rachel's son catches her gazing out the window and asks, "Mom, what are you looking at?"
"I tell him I'm looking at all we've built and all we've got coming to us," she says.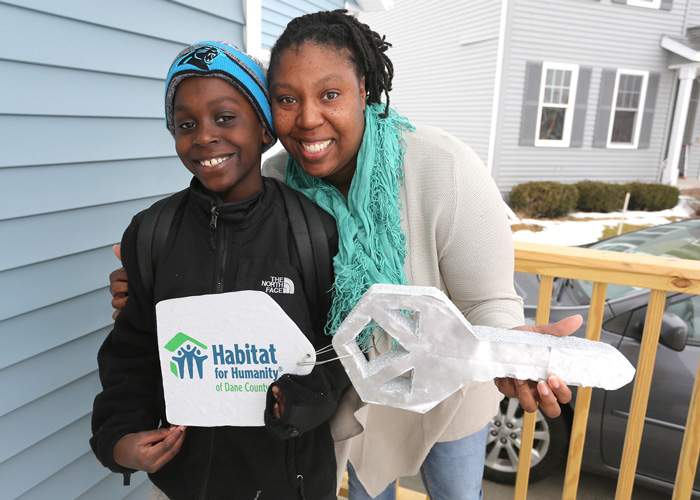 What Rachel, a Habitat Dane County homeowner, built is a stable home in Wisconsin where her son can grow up and thrive. It's a far different environment from where they lived before, an apartment with poor ventilation and mold.
Rachel's son, Cameron, has asthma, and the air quality in the apartment was exacerbating his breathing difficulties. Cameron constantly had to use his inhaler or nebulizer to breathe. While doctors could provide some relief, there was no escaping the knowledge that the apartment was not a place where Cameron could grow up healthy. "It's not making him better; it's making him worse," Rachel recalls thinking.
Rachel and Cameron moved into their Habitat home in early 2016, and Rachel can see the impact that the house is having. Cameron doesn't go to the doctor as often. He doesn't have to use medicine all the time to get through the day or to sleep through the night.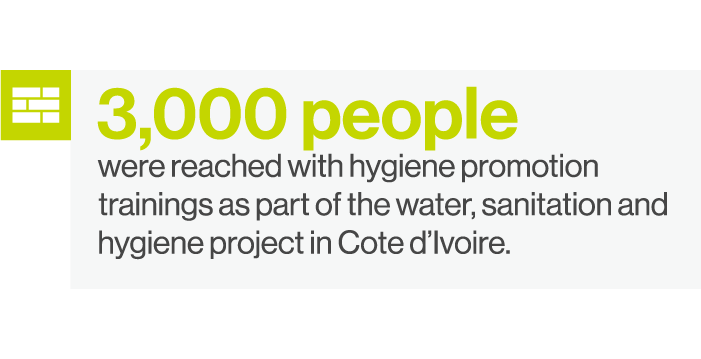 Cameron can enjoy being a kid in his new neighborhood, playing with friends on his street. He can watch his mom as she looks out the window and reflects on all that the home she helped build has made possible.
"My son can finally be in a safe place," Rachel says. "I don't have to worry about him getting sick."
Now she and her son can both breathe easier.
paid in full
"Stay on your path."
The blue-and-white home in the Germantown section of Philadelphia has been Veronica's for 22 years. It's a home that is all hers — a home she helped build. Veronica paid it off in December 2009, a great early Christmas present to herself and her family.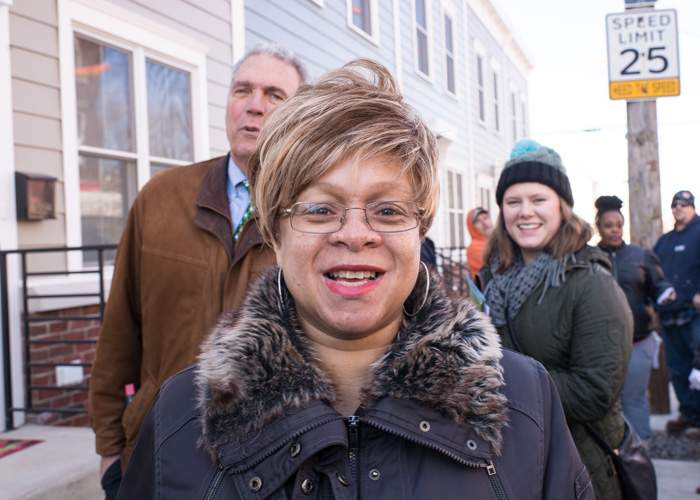 The home has meant financial stability for Veronica after years of paying rent that didn't leave much room for anything else. "I used to come to work, and I would talk about how high rent was, how hard it was to pay day care and rent, going to the grocery store and having to put groceries back on the shelf once I got up to the cash register," she says.
"It's a great feeling to know your kid has a room, you're not going to struggle anymore, you're not going to have to live with someone. That was always my biggest fear, thinking I was going to get evicted from not being able to pay my rent and having to live with someone," she says. "There were times where I just didn't have the cash. Or I had to buy food or a medical emergency happened, and I was short a few hundred dollars to pay the rent."
Once Veronica became a Habitat homeowner, she didn't worry as much. Her mortgage was less than half the rent of her last apartment. That left more money to make life better for her three children: Daniel, Cheyenne and Kamven. Daniel has moved out and works in construction. Cheyenne takes college classes and lives at home most of the time. Kamven is 7 and often has friends over to the house, their bikes piled up in the yard. "My daughter calls it the 'fun house,'" Veronica says.
It also offers some quiet enjoyment for Veronica. "There are trees; I might see a fox or a rabbit. There are several community gardens in the neighborhood."
Veronica serves as the harvest coordinator for their community garden, but she also has little patches for plants at her home. "If you come to my house, you'd see plant stations. Right now, I have tomatoes germinating," she says. "In my front yard, I have a little strawberry patch and oregano."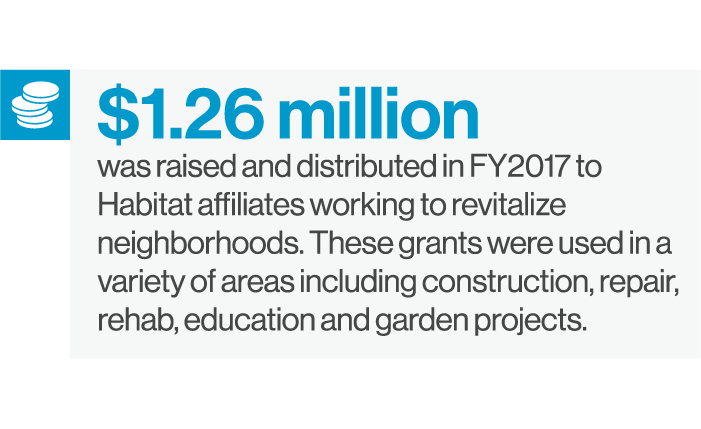 The home has helped Veronica's family grow to be independent, and she serves on the Habitat Philadelphia board to help other Habitat homeowners get to a similar place of stability.
"It's wonderful," she says. "I try to be a beacon of hope for the new homeowner. I know what those homeowners are feeling."
Veronica encourages them to look ahead. "At the end of the day, this will be your home," she tells them. "Stay on your path. This is something that will be yours and can't be taken away."
Veronica has walked that path to homeownership. "It has meant security for me and my family, confidence in myself that I would never have to live with someone or just be displaced," she says. "For me, it meant never having to really struggle. That's what meant the most to me."
"I told them 'thank you.' This is the last time I say 'thank you' in front of them, but it won't be the last time I say it."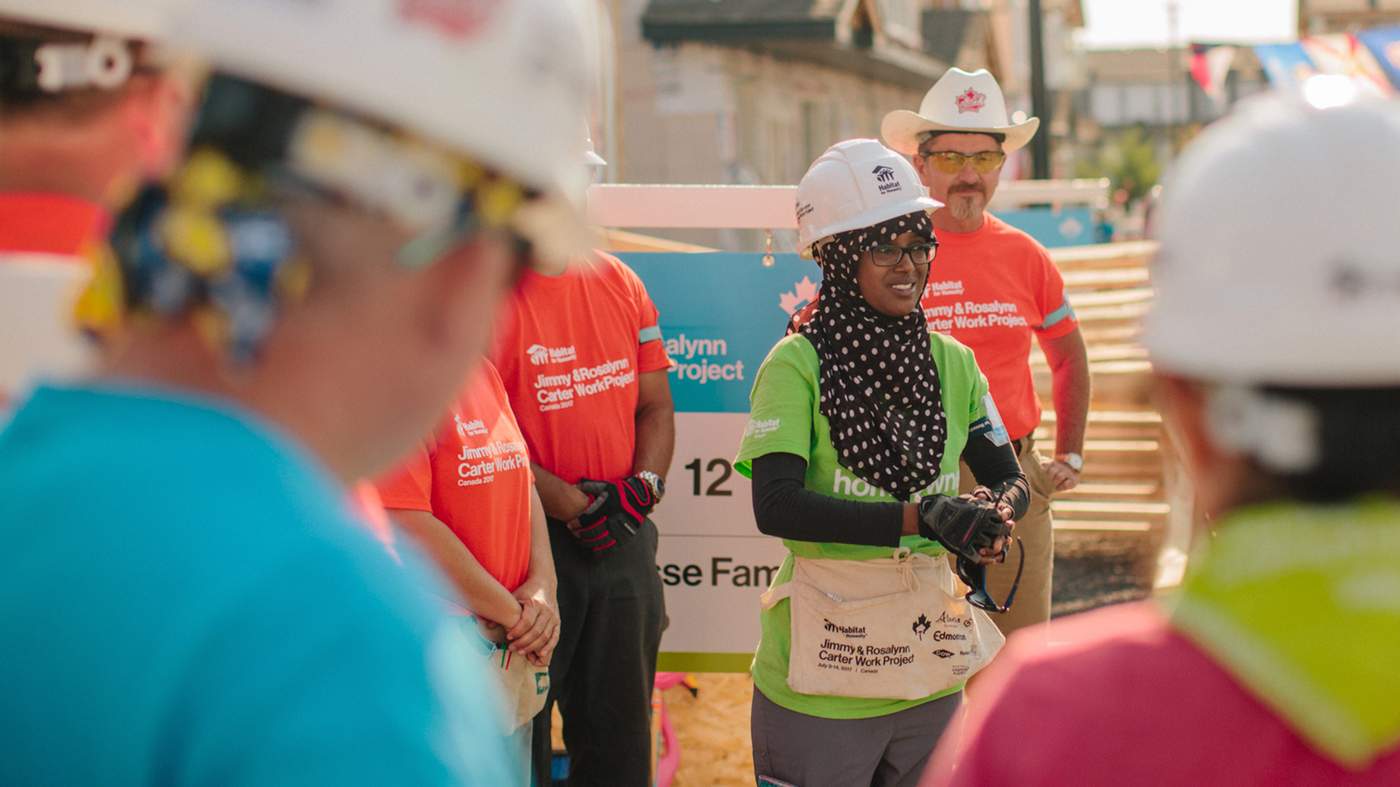 13.2 million+
Since 1976, Habitat for Humanity has helped more than 13.2 million people meet their affordable housing needs.
3.5 million
In FY2017, Habitat improved the housing conditions of nearly 3.5 million people.
2.1 million+
More than 2.1 million volunteers are mobilized annually to build, advocate and raise awareness about the global need for shelter.
2.6 million+
In the past fiscal year, more than 2.6 million people have gained the potential to improve their housing conditions through:
Training: 171,244
Advocacy: 2,497,623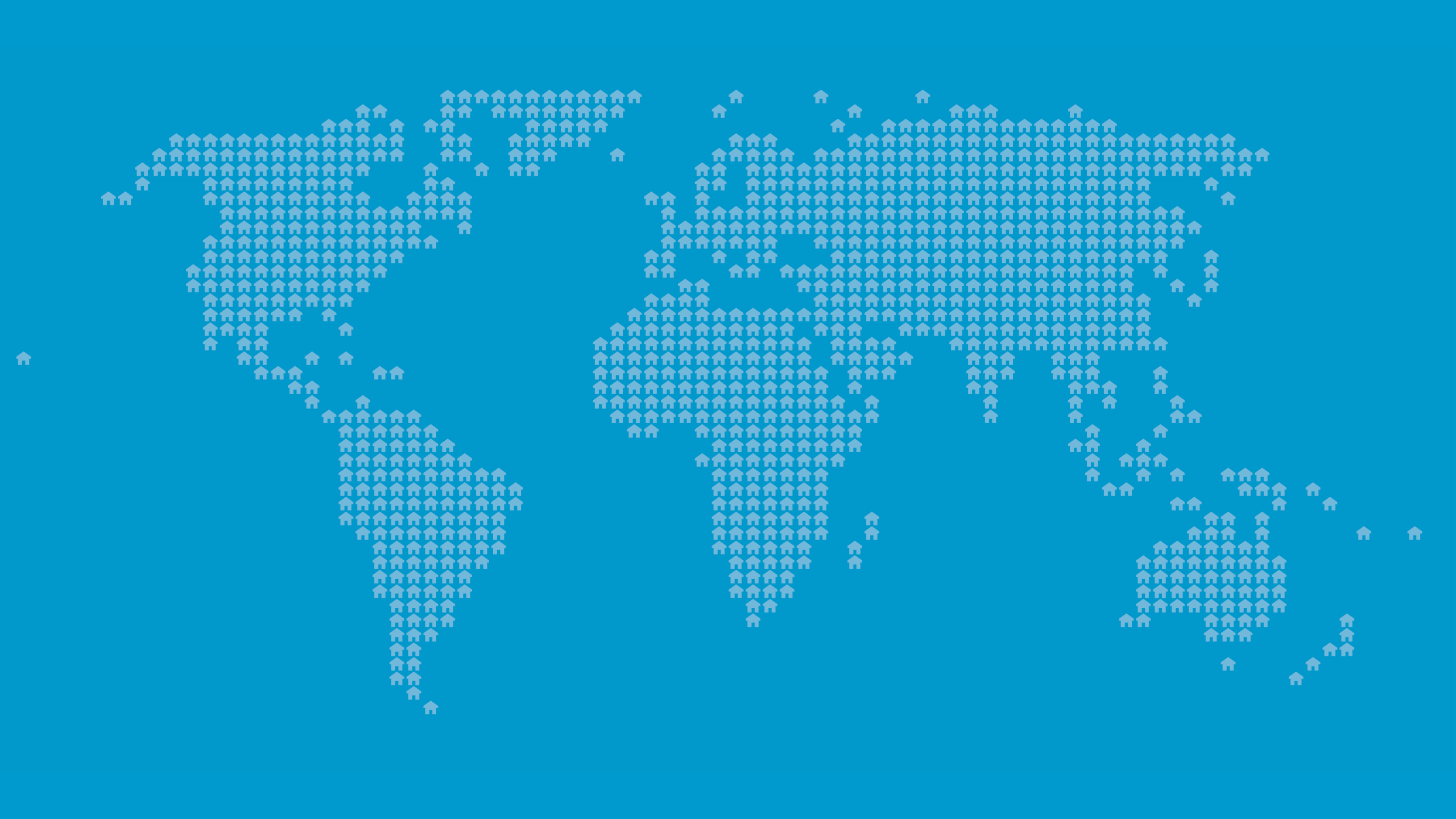 With your help, more families can build strength, stability and independence around the world.