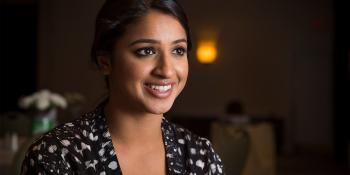 Youth Programs
Providing volunteer opportunities for ages five to 40.
Thank you for wanting to make an investment in the future with Habitat Youth Programs. We aim to instill a love of volunteering from an early age by providing a variety of volunteerism opportunities for those ages five to 40.
Younger generations have always inspired the rest of us to better our world. That kind of idealism can be infectious, and when paired with tangible service, real change can occur. Our Youth Programs are the intersection of aspiration and action.
There are numerous benefits to volunteering in general, but volunteering with Habitat specifically provides the ability to:
Meet and work with those who are different than you, including other volunteers and future Habitat homeowners.
Understand the needs of others, particularly concerning poor living conditions versus safe, affordable housing.
Become involved in the strengthening of your own neighborhoods and communities.
Get out from behind a screen and get your hands dirty.
Participate in meaningful work resulting in a sense of accomplishment.
Develop an appreciation for teamwork and shared goals.
Learn new skills and gain confidence.
Recognize and respect authority.
Improve your own life and the lives of others in practical and long-lasting ways.
Have fun in a way you may not have thought possible.
Both lead and follow, which are great lessons to learn at any age, and will stick with you for the rest of your life.
Try something new.
Put your faith in action.
There are several ways to engage in our Youth Programs listed below.
Learn more about other ways to involve youth in the mission of Habitat through games or activities, or to apply for a grant.
For additional information, please contact youthprograms@habitat.org.
Youth Programs e-newsletter
Stay in touch with all the latest Habitat for Humanity news and volunteer opportunities for youth. Sign up for our e-newsletter today.