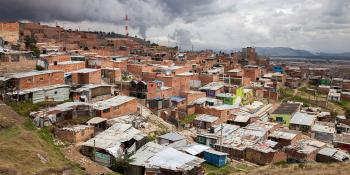 Advocate
Latin America and the Caribbean
In order to see a radical change in the housing situation in Latin America and the Caribbean, we have to do much more than help build and repair houses. We must educate ourselves and others, promote the cause of adequate housing and advocate to influence the systems, policies and laws that affect access to housing and infrastructure.
Dialogues about public policy
Help raise a collective voice in defense of the right to adequate housing. Through local and regional messages, we seek creative ways to advocate for every person in every country of Latin America and the Caribbean to have a secure home in a safe community. 
Learn more
Educate yourself about housing issues, and learn about the laws, systems and policies that affect equal access to housing. 
This is the moment to be part of the solution. Help us to place poverty housing issues in people's heart and mind in such a way that inadequate housing is socially, religiously and politically unacceptable.
Do you speak Spanish or know someone who does? Join Habitat for Humanity's Spanish language Facebook page, and receive updates and links about Habitat's work in Latin America and around the world—all in Spanish!