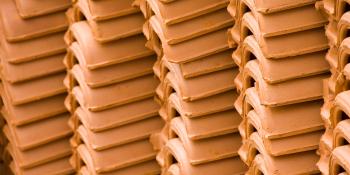 Disaster Response
Latin America and the Caribbean
Haiti and the Dominican Republic have required disaster response attention almost annually.
Disaster Response programs
Devastating natural disasters happen around the world every year. War, conflict and civil unrest also create millions of refugees and internally displaced people. Families left homeless by disasters and refugees returning to their homelands face uncertain futures, often confronting dire housing needs as they struggle to rebuild their lives.
Habitat for Humanity International recognizes the need to provide shelter and housing solutions to help these families recover. Habitat's Disaster Response program works with the global Habitat community in the areas of disaster mitigation, preparedness, shelter and long-term recovery initiatives. Disaster Response focuses on the housing needs that arise from natural disasters and humanitarian emergency conflicts.
The mission of Habitat's Disaster Response is to develop innovative housing and shelter assistance models that generate sustainable interventions for people vulnerable to or affected by disasters or conflicts. In addition, Disaster Response builds the capacity of the global Habitat community in the areas of disaster mitigation, preparedness and recovery through education, training and partnerships.
Manage the risk and responding to the effects of disaster
In partnership with Disaster Response at Habitat for Humanity's international headquarters, the regional office for Latin America and the Caribbean offers resources to national programs in the areas of technical information, design, planning, policy development, protocols, procedures and disaster response standards. It also provides methodologies and resources for preparation and mitigation of disasters to Habitat offices located in areas susceptible to disasters.
To date, more than 50,000 families around the world have been served through the various initiatives in disaster response. By providing resources and expertise to communities to prepare and/or rebuild, Habitat has::
Supported, trained and worked with families, repairing and constructing shelters and housing solutions.
Created new and integrated settlements for the implementation of housing assistance programs.
Developed innovative concepts for the implementation of housing assistance programs.
Educated the public about various aspects of the construction of shelters and housing solutions in post-disaster situations.
Formed partnerships and alliances with multilateral and intergovernmental organizations, nongovernmental organizations, church groups, businesses and other civil organizations.
Introduced the topic of disaster preparation and mitigation practices that enable families and communities to reduce risks and protect against future disasters.