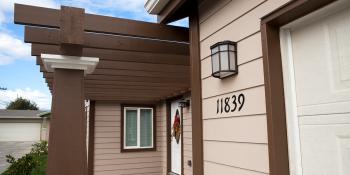 Habitat houses around the world
The affordable housing that your support makes possible around the world might differ from place to place, but the hope you help build always remains the same.
In 70-plus countries and more than 1,400 U.S. communities, the families who build with Habitat know the life-changing security of having a decent place to live. Since 1976, your partnership has helped more than 1 million of those families create better lives in better housing.
Let's keep building!
Donate now
Every donation makes a difference.