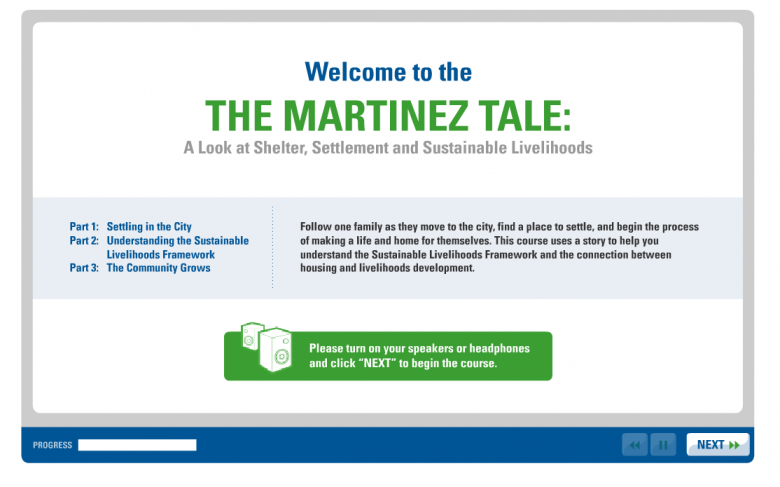 In recognition of World Habitat Day, 2009, Habitat for Humanity launched a new online course that demonstrates the reality of poverty housing, and why a home is significantly more than four sturdy walls.
To effectively understand poverty housing issues and the options that Habitat for Humanity offers to families and communities, we must first be able to appreciate the solutions that families suffering from inadequate housing conditions have already built for themselves.
In this interactive course, we follow the Martinez family as they move to the city, find a place to settle, and begin the process of making a life and home for themselves. The story is also used to explain the "Sustainable Livelihoods Framework" and the connection between housing and livelihood.