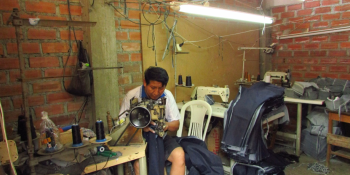 Report allows to know that families build their houses in a seven-stage process.
Mister Hilario, just like many other people in Peru, use his house as a place to work and also shares it with the family of his children. Only in the district of San Juan de Lurigancho, in Lima, Peru, more than 95 thousand families live in a similar situation. This fact derives from the study performed by the Terwilliger Center for Innovation in Shelter from Habitat.
The development of the research is centered in the execution of ethnographies based in the direct and participatory contact with the families. Its objective is to understand in depth the significance, motives, and conditions that sustain this situation, like it is to know first hand the social, economic and urban context and the logic of everyday life of these families in need of housing improvement.
For example, the report allows to know that families build their houses in a seven-stage process, reflected in this chart: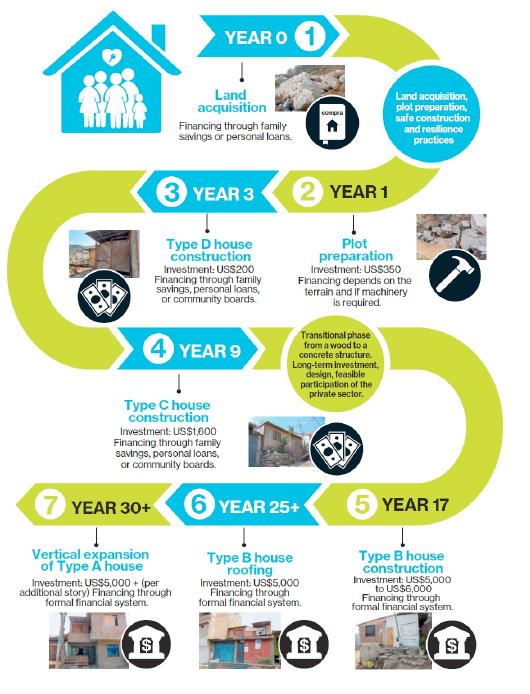 In Peru, The Terwilliger Center for Innovation in Shelter from Habitat for Humanity, started a program for the development of housing market systems, where companies, organizations and financial entities could become a part. To know more about the project, you can contact Gema Stratico, [email protected]
Access the following link to review the entire report: