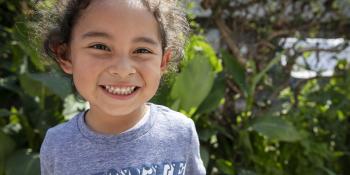 More than two million individuals impacted
More than two million individuals impacted by Habitat for Humanity in Latin America and the Caribbean during 2019
At Habitat for Humanity we are aware that millions of individuals in Latin America and the Caribbean do not have a decent place to live. Every day our collaborators, volunteers, donors and allied families work together on solutions that allow us to gradually reduce the housing deficit in the region and help us get closer to our vision of having a world where everyone has a decent place to live.
From July 2018, to June 2019, with our work in Latin America and the Caribbean, we managed to impact the lives of 2,008,060 individuals along with the 37,046 volunteers, who donated their time and effort to build homes hand by hand with the allied families of our organization.
We invite you to read the 2019 Latin America and the Caribbean Annual Report, which contains stories of the work that we do with families throughout the region, who, in alliance with us, worked to empower themselves with a decent and affordable home that changed their lives.
We have many families left to impact, a lot of work to do and we appreciate your donation so we can continue to improve housing conditions for many more families in the region.