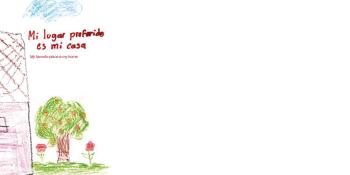 Annual Report FY2021
Habitat for Humanity Latin America and the Caribbean
Resilience. This word defined Habitat for Humanity in 2021. During this year, as an organization, we had to be more resilient than ever. Understanding that the pandemic was going to stay longer than projected and, therefore, we had to adjust. Challenging at times, but necessary to move forward to ensure that our organization's mission can endure benefiting more families in need.
Faced with the multiple challenges that the FY21 brought, we innovated, revised our programs, partnered with other organizations, and were able to impact hundreds of thousands of families. We adapted projects to implement them according to each country's healthcare guidelines.  
In this Annual Report 2021, you will find a summary of the work our organization performed during the fiscal year 2021 in Latin America and the Caribbean. A work motivated by our vision of a world where everyone has a decent place to live.