Innovating change, building momentum
FY2022 Annual Report
Shaping a world where everyone feels the transformational impact of home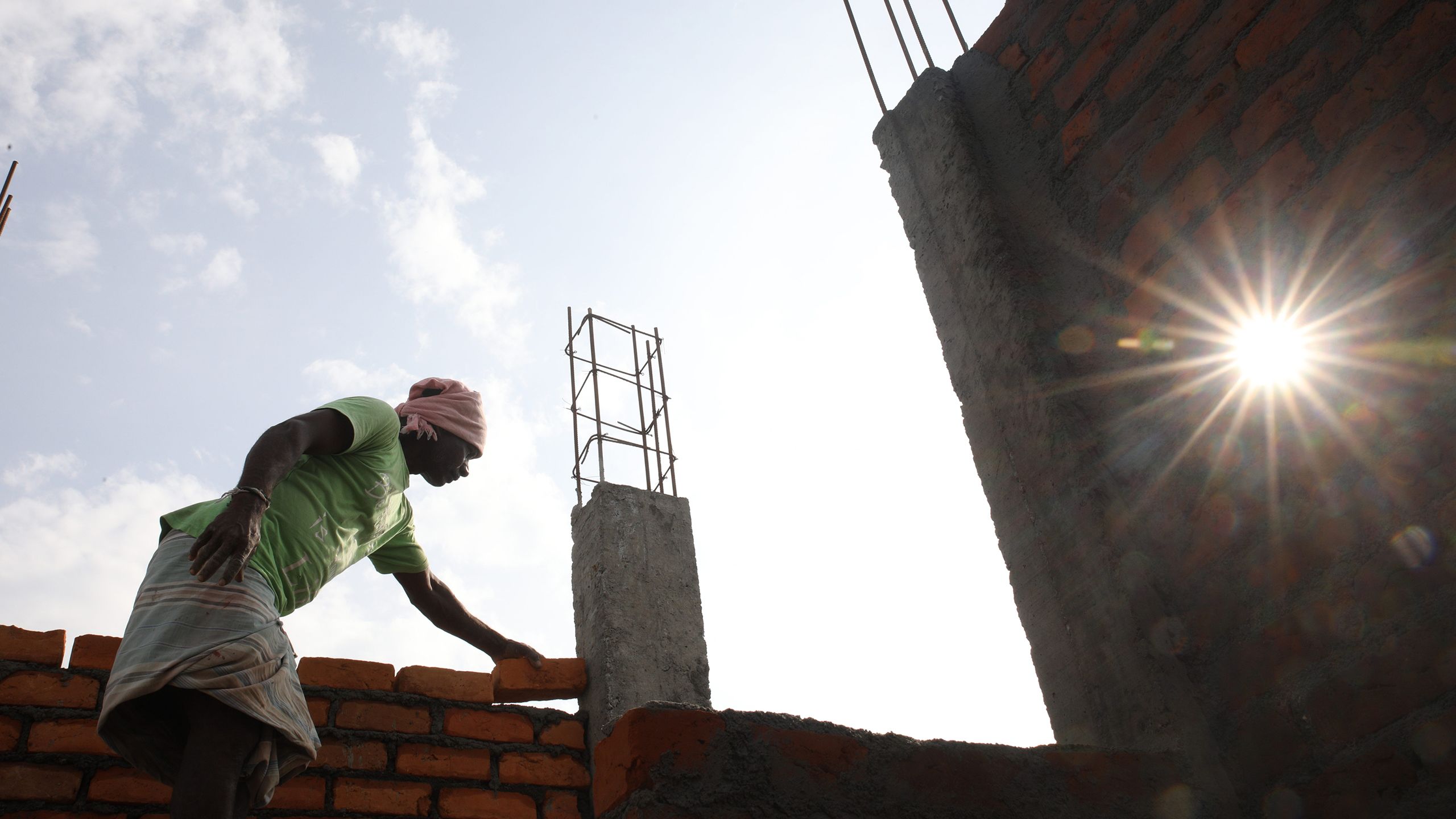 The global need for decent and affordable housing is formidable, but Habitat for Humanity's resolute belief that housing is a gateway to life-changing possibilities grounds our mission and inspires us to reach further. Our work and our partnerships, with your support, open doors to new possibilities and new realities. What starts with decent, affordable shelter has boundless potential.
We're multipliers, working alongside partners and startups to scale housing solutions and maximize our impact.
We're innovators, questioning convention and investing in sustainable, eco-friendly housing technologies.
We're listeners, hearing community concerns and creating location-specific, resident-led responses.
We're advocates, championing housing policies that support affordable homeownership opportunities for all.
We are all these things — and more — because we know that, together, we're building a more equitable world. And that world starts with a decent, affordable place to call home — for everyone.
The life-changing impact of 100,000 concrete floors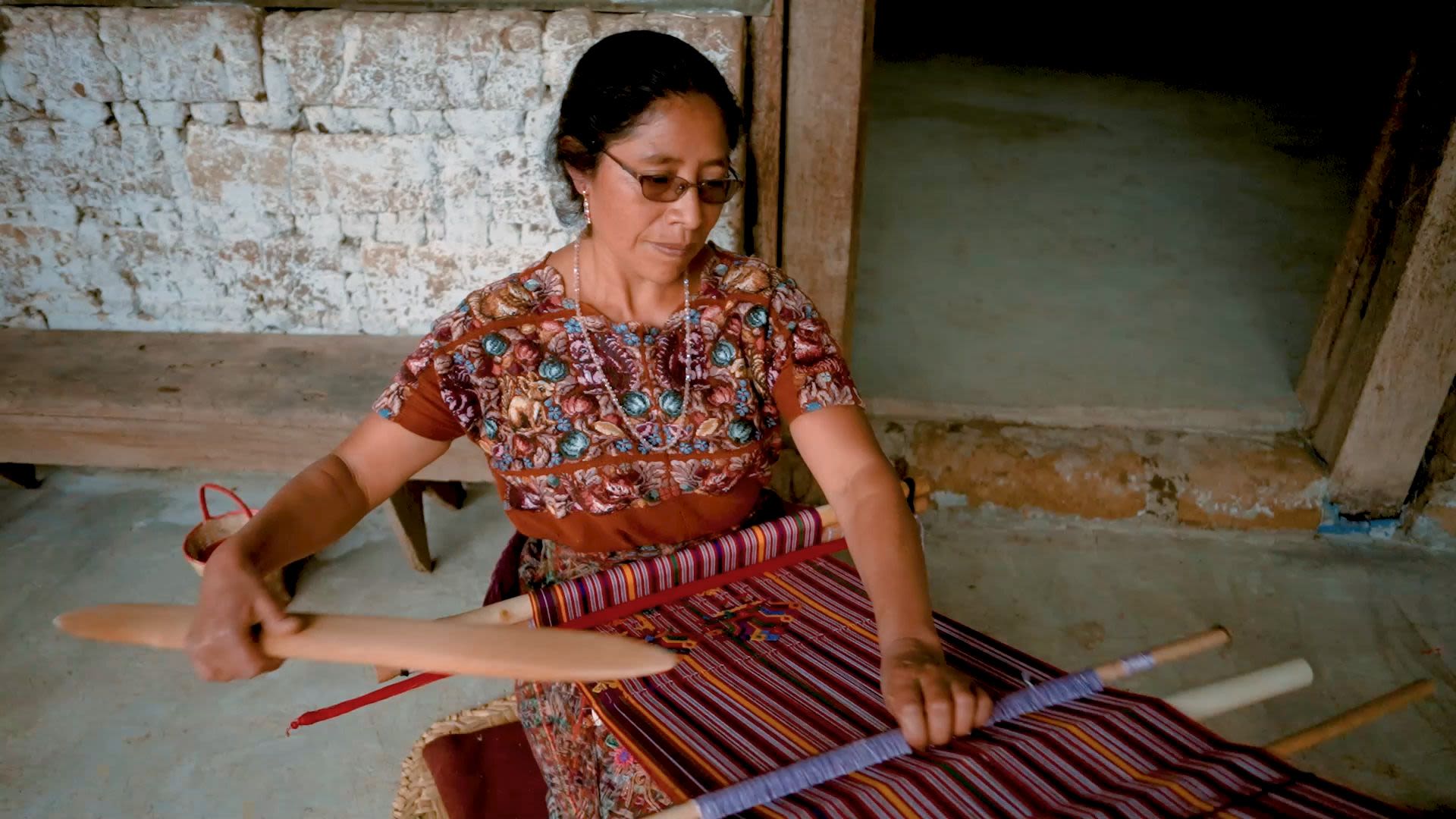 For María Natalia, the floor and patio of her home in San Juan Sacatepéquez, Guatemala, is more than a surface to walk on. It's where she kneels to create the artistry that earns her an income. She spends hours every day weaving, transforming colorful strands of yarn into beautiful, intricate cloth.
Her dirt floors, however, were threatening her livelihood and impairing her health. Dust would seep into her newly woven cloth. Little stones from the uneven ground caused her knees to ache. The dirt she inhaled from the floors was also causing respiratory issues, forcing her to spend valuable time away from her loom to recover from her cough. Something had to change, but María Natalia and her husband lacked the funds to replace their flooring.
Roughly 10 million households across Latin America and the Caribbean feature predominantly dirt floors, leading to inequitable health outcomes and opportunity loss for families like María Natalia's. That's why Habitat has partnered with the Inter-American Cement Federation, known by its Spanish acronym FICEM, to transform 100,000 unsafe dirt floors into concrete in the region by 2028.
Unpaved floors serve as a breeding ground for disease-causing parasites, bacteria and insects that can lead to major health and hygiene threats. Children, who spend much of their time crawling and playing on the floor, are particularly vulnerable to serious illnesses like respiratory diseases, immunodeficiencies and diarrhea. Research shows that dirt floors can also stunt children's cognitive development.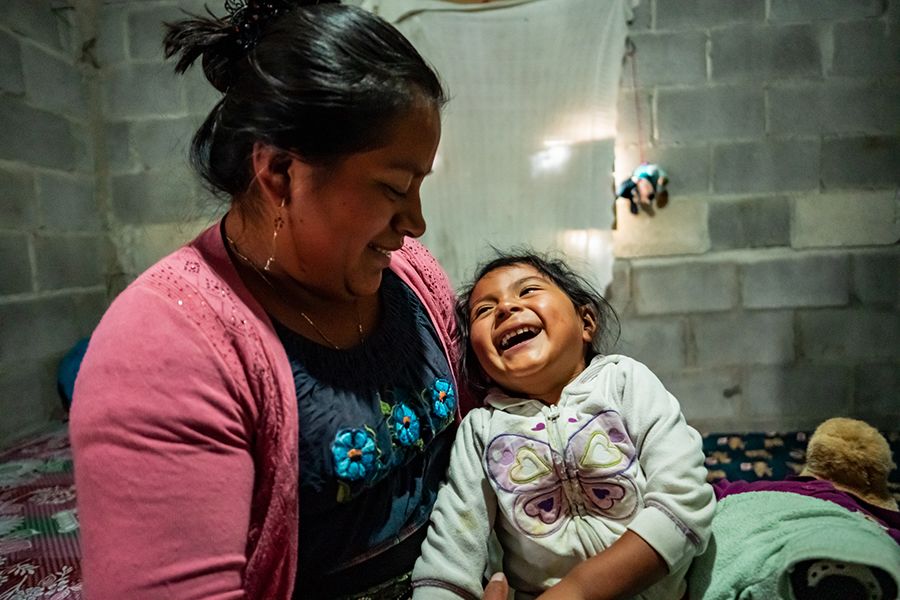 As the mother of a playful toddler, Silvia knows the transformation an easy-to-clean concrete floor can have for her family. Her daughter, Melany, would get sick every 10 to 15 days before the family upgraded their floors through the same Habitat and FICEM pilot program that helped María Natalia. "Now, with the concrete floor, she hardly gets sick. My girl has gotten so much better," Silvia says.
Habitat and FICEM's "100,000 floors to play on" initiative will ultimately span at least 10 countries and impact 500,000 people over the next five years.
"With a simple yet meaningful intervention, we have the opportunity to positively impact hundreds of thousands of lives."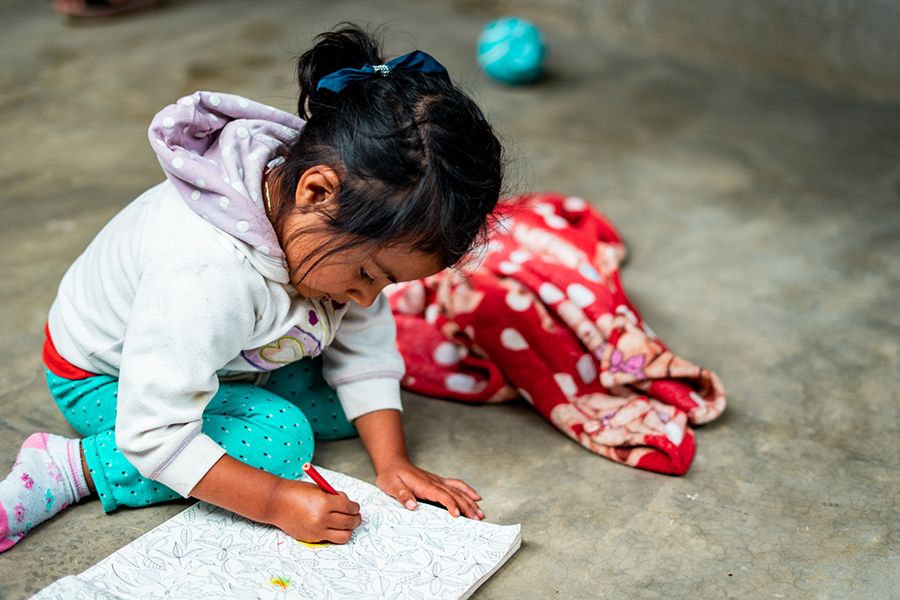 Silvia feels this impact firsthand. She now watches peacefully as Melany lays on the floor to draw in her coloring book or play with her toys. Their floor is no longer a place that will cause Melany to get sick; it's a place where her imagination can grow.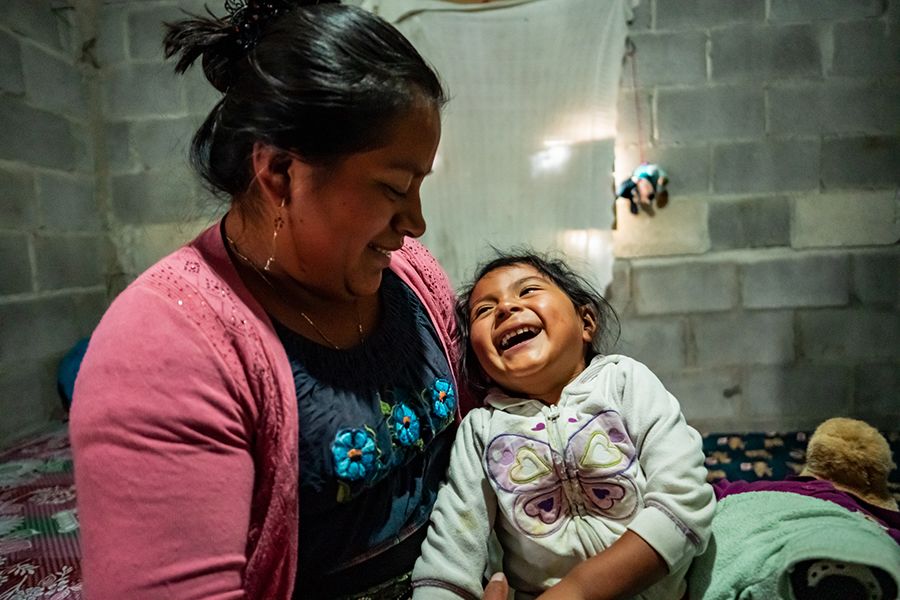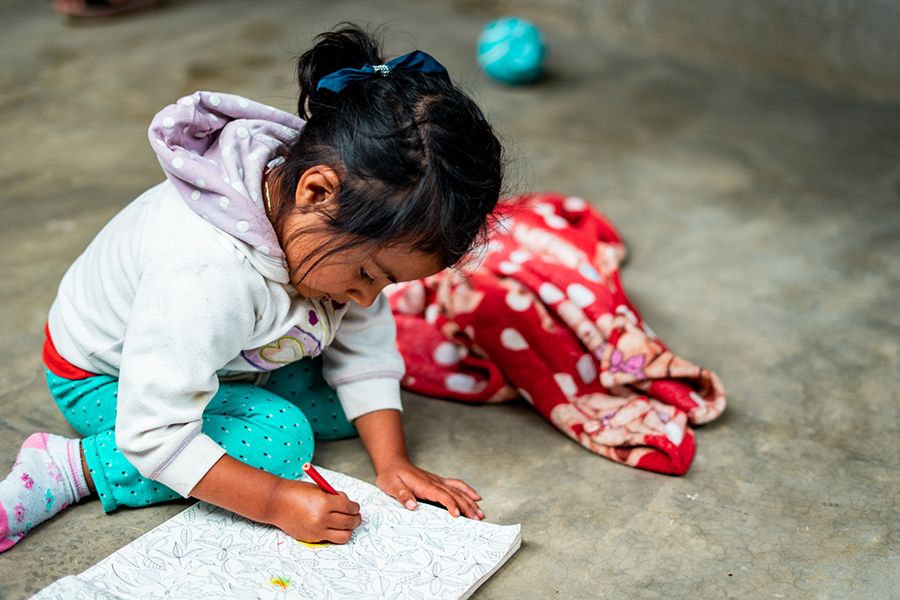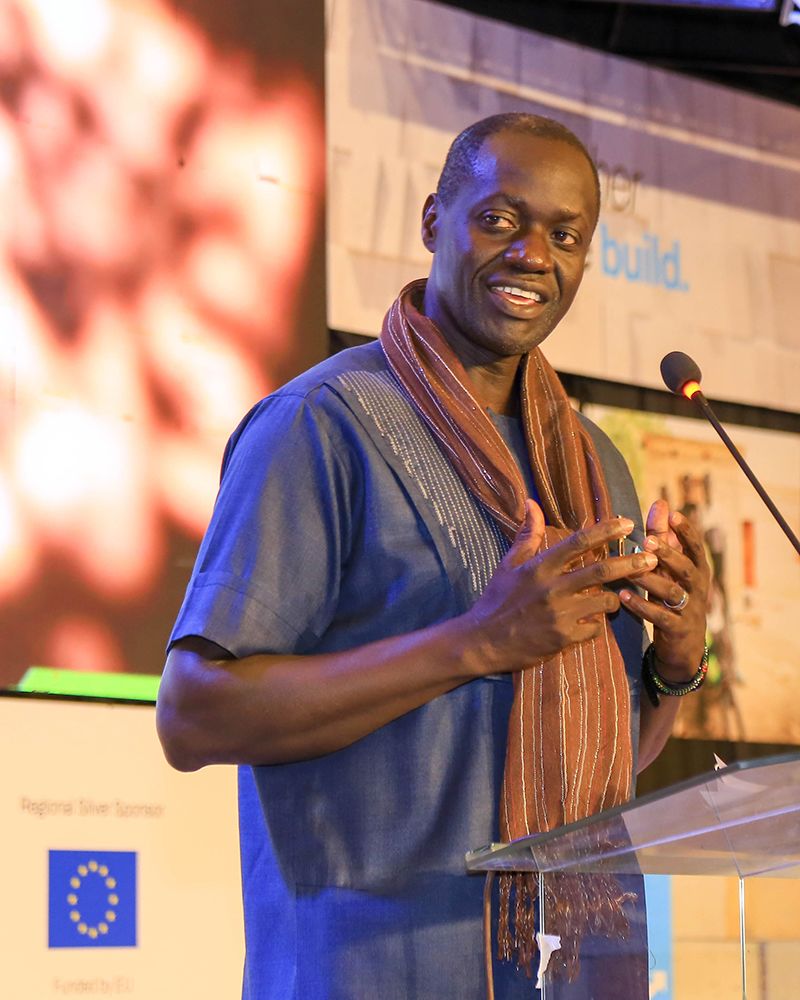 Working toward scalable housing solutions in sub-Saharan Africa
In sub-Saharan Africa, an estimated 238 million people live in informal settlements, a number only expected to increase dramatically as rapid urbanization continues to far outpace affordable housing construction. These informal settlements are often marked by overcrowding, poor housing quality and inadequate access to basic services.
Habitat has actively worked in Africa since our founding in 1976, partnering with millions of people across the region to build and improve places to call home. Recognizing that the great need for housing on the continent requires us to propel our work further, Habitat announced the opening of an Africa area office in Nairobi, Kenya, this year to more intentionally and deliberately serve a growth strategy in the region. The office, an expansion of an Africa Hub initiated in 2021, had two notable achievements during its first year: the launch of a new ShelterTech accelerator in sub-Saharan Africa and the first-ever Africa Housing Forum.
Since 2017, Habitat's Terwilliger Center for Innovation in Shelter has hosted ShelterTech accelerators around the world, helping startups scale their businesses and access a wider housing ecosystem. The 10 African startups selected to participate in the new accelerator focus on solutions across the housing value chain, including sustainable construction materials, fire protection, home insurance, access to safe drinking water, and more. They started their six-month accelerator journey in 2022 and will pitch their housing products to investors and peers during a ShelterTech Global Summit next year.
With the theme of "fostering inclusivity and resilience in housing in Africa," the May housing forum convened over 800 in-person and virtual participants from more than 25 countries — including housing experts, policymakers, industry leaders, international nonprofits, multilateral organizations and other major stakeholders within the housing ecosystem. In addition to bringing together key stakeholders, the forum launched the accelerator and bestowed Innovation Awards.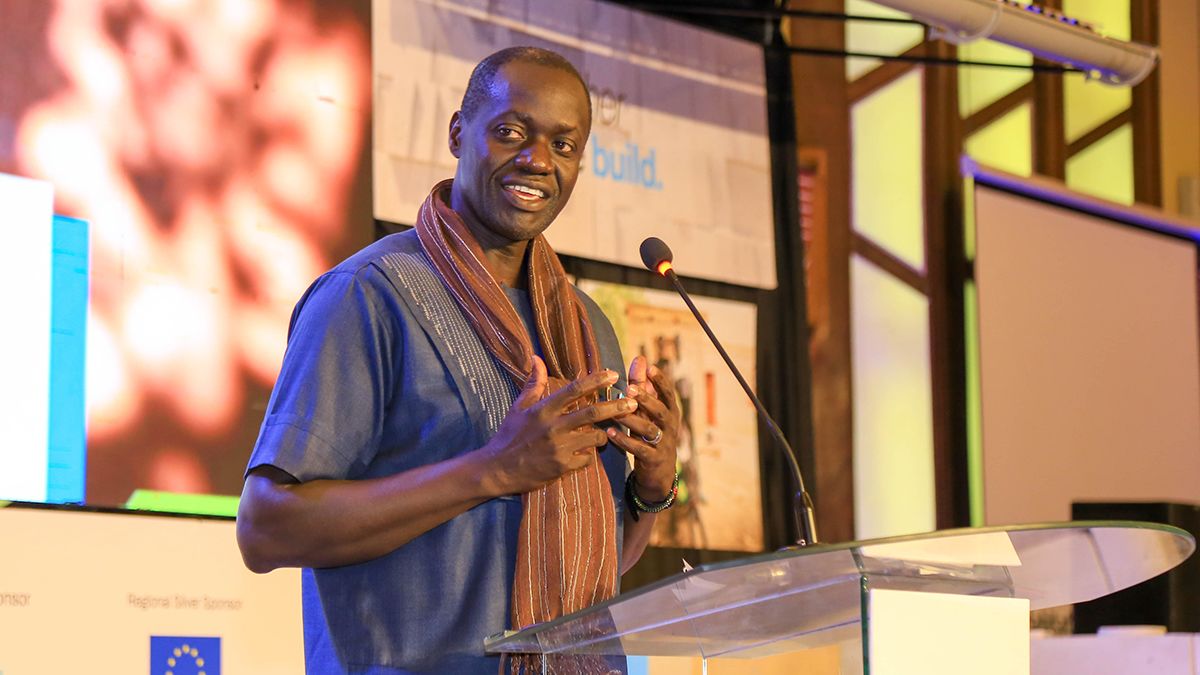 "Scaling up decent and affordable housing has the potential to contribute to national economies, create jobs, and improve the living conditions for the health and well-being of all Africans. We are positioning to create greater impact in Africa, with Africa and through Africa."
Improving value chain in India for manufactured sand
Buildings, roads, bridges, homes. All around the world, the infrastructure that shapes our cities and towns is built using sand. The resource's role as a crucial ingredient in making strong concrete creates high demand. Sand constitutes 85% of all mineral extraction globally, making it the world's most exploited and mined material. River sand — unlike other sands that are less suitable for construction — is coveted in the building industry as a coarse mineral ideal for filling concrete.
Manufactured sand, or M-sand, has emerged as a sustainable, high-quality alternative to river sand, but negative public perception of the product and an informal market has limited its uptake. Habitat's Terwilliger Center for Innovation in Shelter partners with stakeholders along the M-sand value chain in India to support market development and scale the use, adoption and quality of M-sand.
Overmining along rivers in India has devastated aquatic ecosystems, dried up waterways and diminished the country of the resource. Various government-issued temporary bans of sand extraction attempted to quell the overmining, but widespread illegal mining has further depleted the mineral.
Led by a growing population and a shortage of adequate housing, construction in India remains at an all-time high despite a decreasing reserve of quality river sand. Low-income families lacking access to sand for construction may resort to weaker alternatives that compromise building quality. To address supply challenges and preserve river ecosystems, the construction and manufacturing sectors have looked to M-sand.
M-sand is created by crushing rocks, quarry stones or larger aggregate pieces into sand-sized particles.
The result is a cost-effective, eco-friendly sand that can be used to build strong, secure homes.
Although it can be more pure and higher quality than river sand, M-sand's uptake faced a few major barriers, namely that it wasn't well known among low-income families and was often conflated with "quarry dust," a mining byproduct that is ineffective for building.
When Habitat began supporting the M-sand sector in India's Tamil Nadu in 2018, there were 27 manufactured sand facilities in the state. Now there are 385 certified plants. The growth has been pivotal in convincing manufacturers and masons of the benefits of M-sand. But this rapid growth also put the progress toward sector change at risk: Many who came to appreciate M-sand began to sour on it when uncertified and opportunistic manufacturing plants started flooding the market with adulterated versions of manufactured sand. In response, Habitat's Terwilliger Center has worked with leading manufacturers to help formalize the sector and introduce industry guidelines to increase the production of high-quality M-sand and improve consumer confidence and awareness of the alternative.
The Terwilliger Center helped form the Artificial Sand Manufacturers Welfare Association in 2022 to assure the rapid growth of M-sand facilities does not compromise the quality of the resource. The association is helping to further formalize the M-sand market by proposing policies and regulations to the government in one united voice.
"[Formalizing the market will] ensure only quality products reach the end-user. If the market becomes formal, the end-user will have a best-in-class house to live in."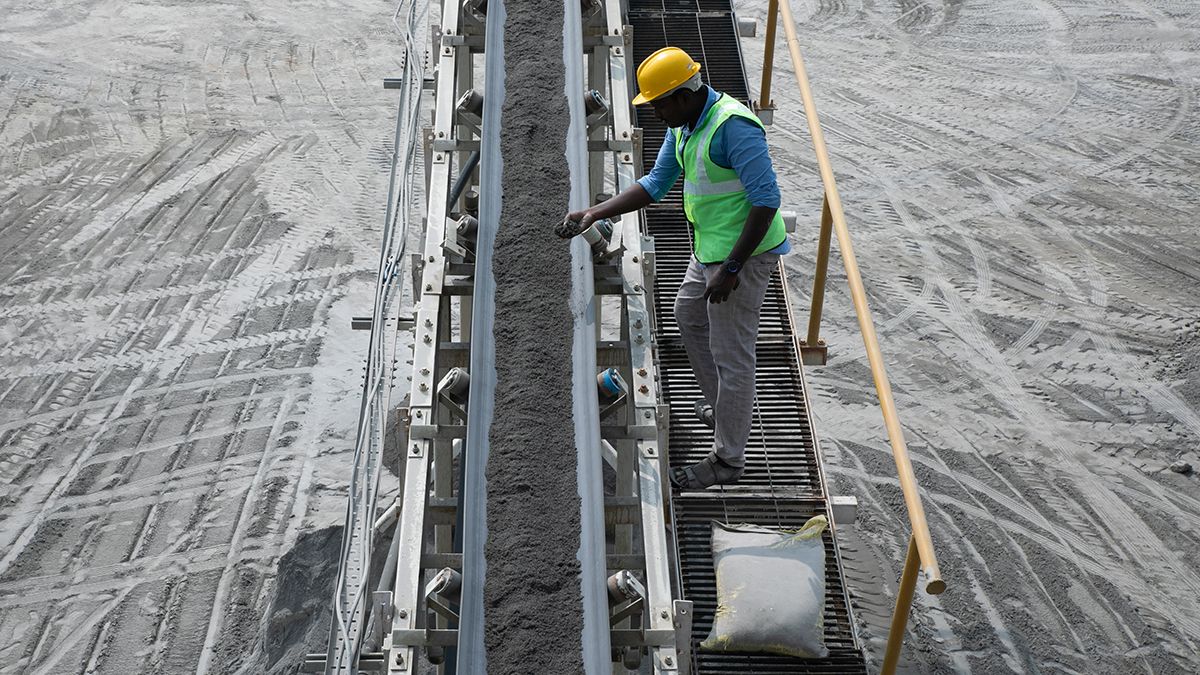 Today, the sector is flourishing, which has been transformational for low-income families who can improve their homes through affordable and durable concrete made from M-sand.
Habitat's intervention in the M-sand industry in India is not only improving housing outcomes for low-income families, it's also enabling aquatic ecosystems to recover from decades of overmining. Across the world, the Terwilliger Center embraces green technologies to help underserved families improve the quality of their homes.
See the partners whose generous financial support of the Terwilliger Center makes work like this possible.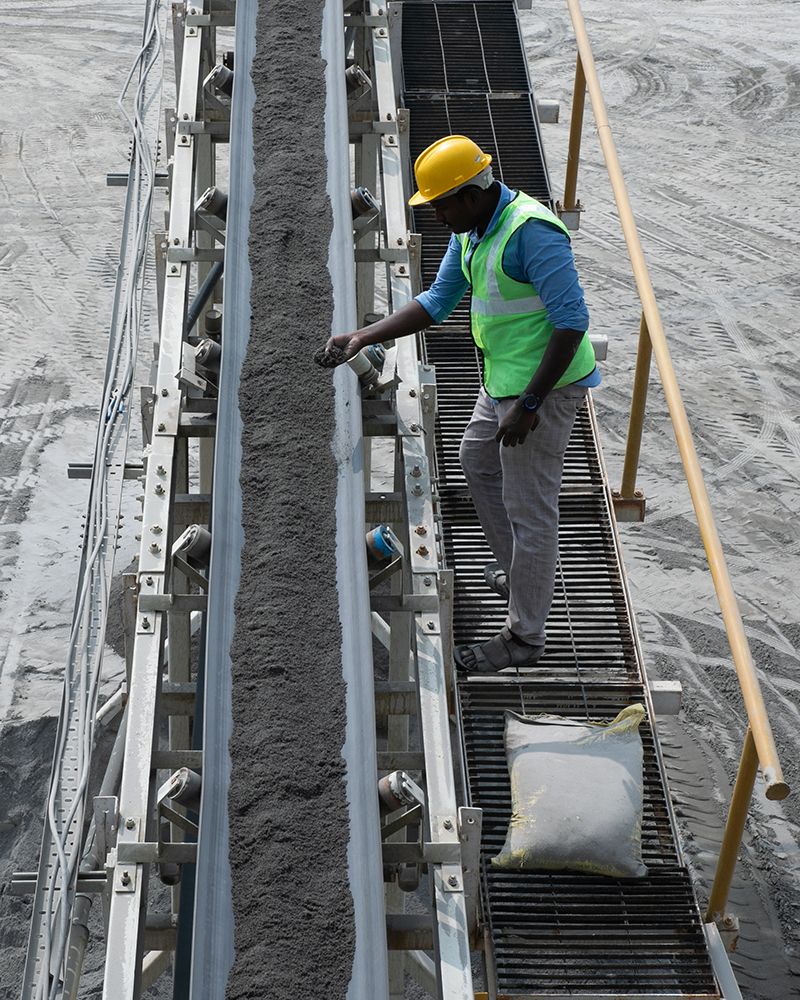 "Volunteering at Habitat was the best decision I could make. It filled me with hope to know that there are organizations that are responsible for helping and making a difference. I apply it in my day to day, trying to be a better citizen, thanks to what I lived in Habitat."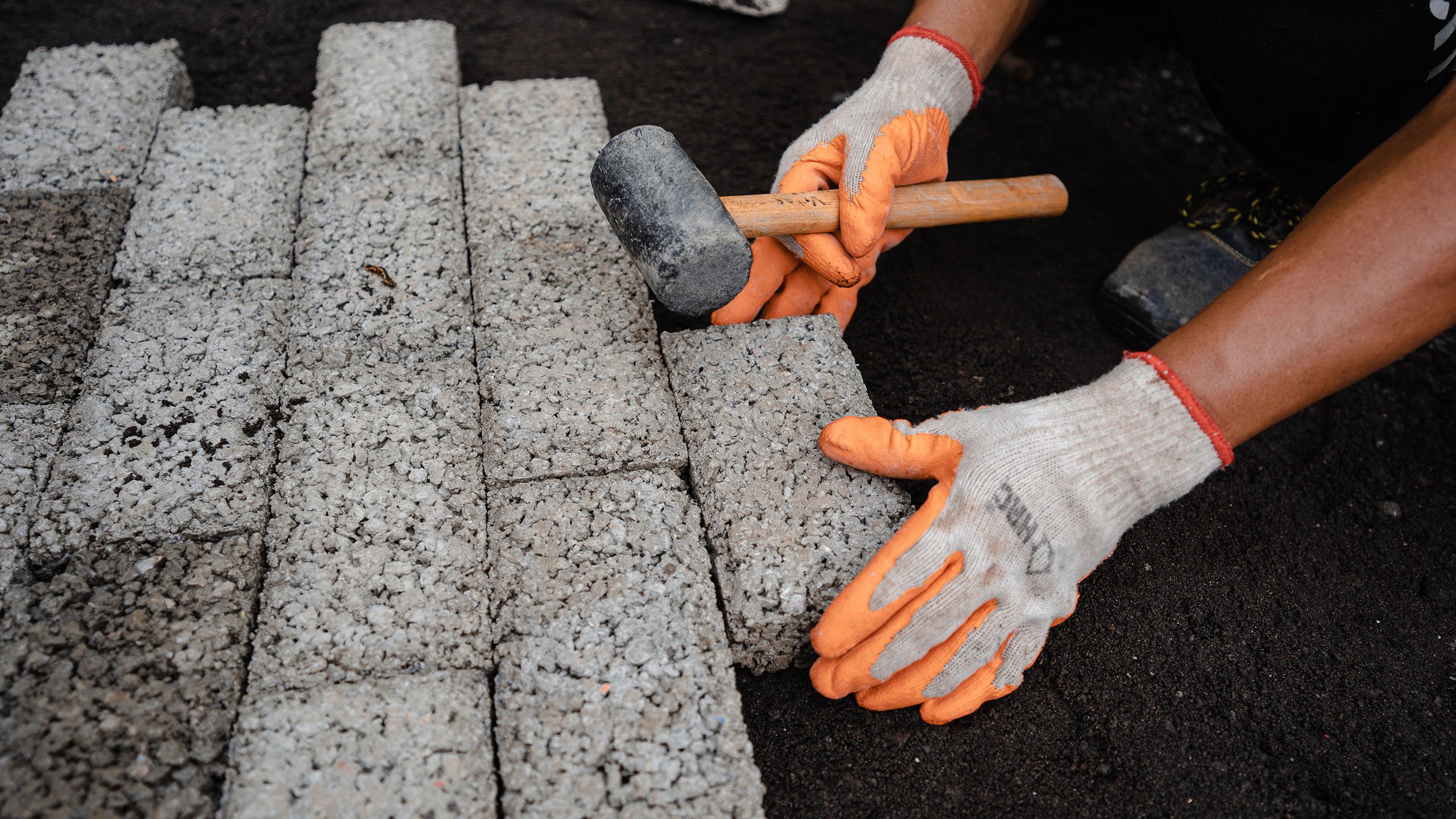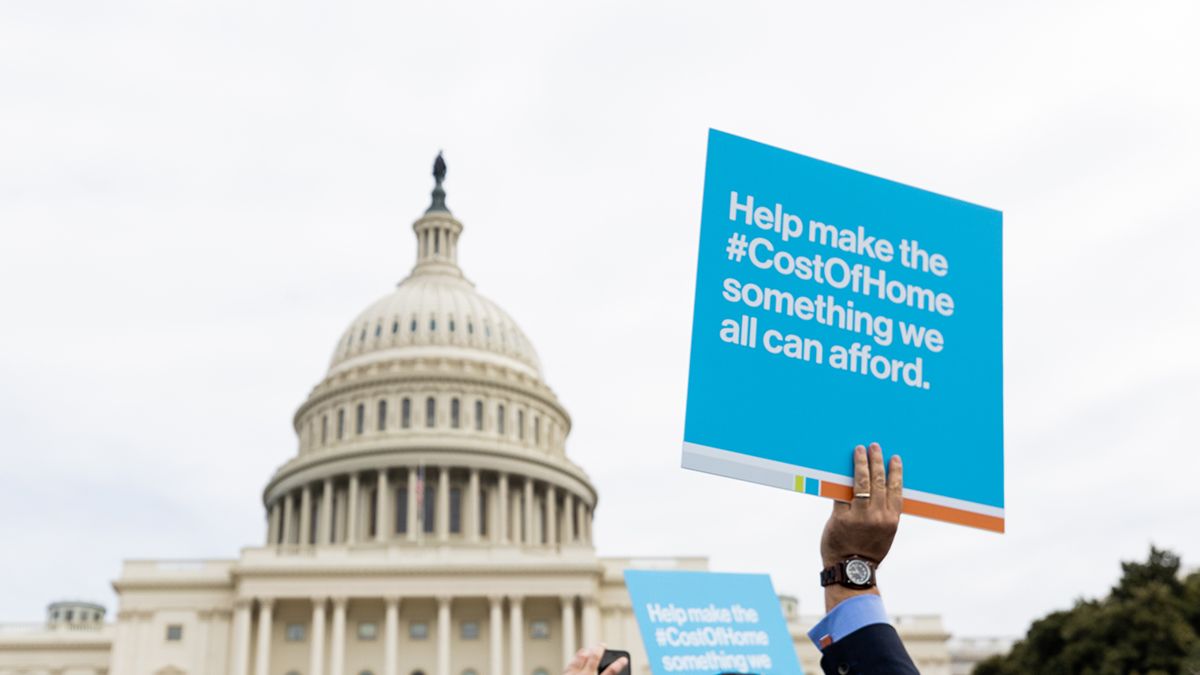 Mortgage assistance keeps community members in homes during pandemic
When Mattie moved into her Habitat home in Rochester, New York, in 2010, she began diligently paying off her affordable mortgage. "I always wanted to own my own home," Mattie says, and she felt nothing was going to jeopardize the "quiet, beautiful house" she worked so hard to build and maintain.
Mattie lives with a chronic autoimmune disease that requires supplemental oxygen therapy. Her condition, which affects her lungs and causes her to become easily fatigued, started to worsen in 2020, just as COVID-19 emerged. She scaled back her hours as a full-time residential aide at Rochester's Catholic Family Center, but the loss of income took a significant financial and emotional toll on Mattie.
When her bills started to mount and she felt out of options, Mattie turned to Flower City Habitat, the affiliate she partnered with more than a decade ago to help her achieve homeownership. Flower City Habitat introduced Mattie to the Homeowner Assistance Fund, a U.S. government assistance program offering mortgage help to those facing financial hardships through the pandemic. Mattie worked with Flower City Habitat to complete the mortgage assistance application and was soon approved.
Habitat's Cost of Home advocacy campaign played a key role in securing nearly $10 billion for the Homeowner Assistance Fund as part of the American Rescue Plan Act of 2021. Habitat's advocacy work to influence the Homeowner Assistance Fund has helped homeowners like Mattie stay in their home during challenging times.
With renewed financial security and stability, Mattie can concentrate on her health. She plans to remain a force in her beloved community, working three days a week as a resident assistant at a homeless shelter.
"I'm paying it forward. God didn't bless me for me not to be a blessing for others."
See the partners whose generous financial support of the Cost of Home campaign makes work like this possible.
Advocating for affordable housing to inform climate resilience
The more than 1.8 billion people residing in substandard housing around the world face major barriers to escaping poverty and improving their health and living conditions. While low-income families living in informal settlements experience the threat of forced eviction because of insecure land rights and often lack access to clean water and sanitation, these households are also disproportionately impacted by the effects of climate change.
Ever-increasing disasters — floods, cyclones, earthquakes, typhoons and more — routinely threaten to flatten or wash away poorly constructed homes in informal settlements. Vulnerable populations are made more vulnerable by living in inadequate housing and often struggle to protect themselves from storms, floods, heat and drought. These families are increasingly forced to use scarce resources to repeatedly fix leaking roofs, create barriers to floods, or store enough water during drought, taking valuable time from work, school and caregiving.
Habitat believes that strengthening climate resilience through housing is essential to creating stable, secure and strong communities across the world. In 2022, we successfully advocated for the U.S. Agency for International Development to recognize that affordable housing and informal settlements are impacted by climate change and to include global urbanization trends as a contributor to climate change in the agency's far-reaching 2022-2030 Climate Strategy.
Prior to Habitat's advocacy efforts, these important links between adequate housing, urbanization and climate change were missing from USAID's past strategies. The inclusion signals a greater willingness to tackle the complex issues of urbanization and adequate shelter in the face of our changing climate. Our advocacy to create a more climate-resilient and equitable world continues.
Habitat's global network continues its commitment to increasing access to adequate housing for people living in informal settlements by improving policies and systems that promote climate resilience, access to land for housing, empowered participation, and reliable and sustainable basic services.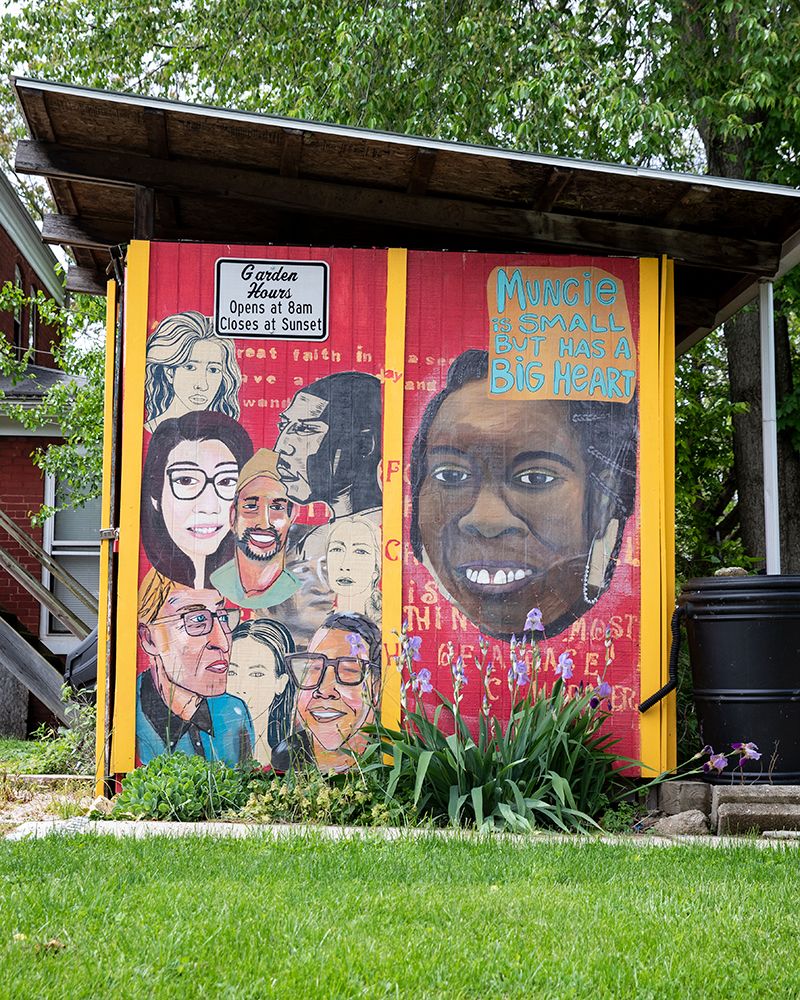 Our diversity, equity and inclusion commitment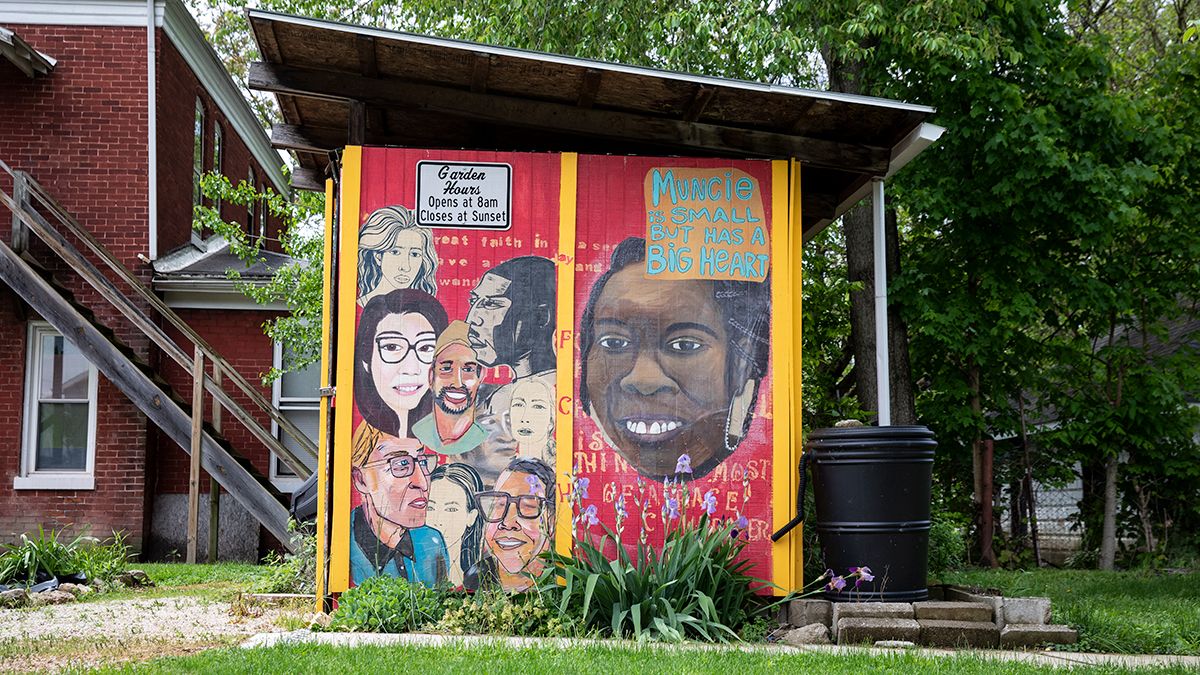 In Habitat's fierce pursuit of housing justice for all, we know we can only fulfill our vision of a world where everyone has a decent place to live by ensuring that diversity, equity and inclusion is at the forefront of all our work.
We have grown into a global leader in affordable housing from our beginnings in the farmlands of southern Georgia, where a trailblazing interracial farm called Koinonia brought people of all races, faiths and backgrounds together to build a thriving, diverse community. Our very founding compels us to put God's love into action and shape a better future for families across the world.
The deep commitment to advancing diversity, equity and inclusion starts from within. We are deliberate in building an inclusive, diverse and equitable culture that celebrates our differences, champions our individuality and sharpens our spirit to serve.
We are compelled by our Koinonia roots to put God's love into action and pursue housing justice for all by driving diversity, equity, and inclusion with accountability and trust while attracting and retaining diverse, mission-driven talent representative of the global communities we serve.
Habitat for Humanity International's efforts in fiscal year 2022 included:
Unveiling our global DEI strategy, informed by our first global DEI assessment. The result is a data-driven, people-centered strategy rooted in three pillars:
Living our mission by intentionally integrating DEI into our overall growth strategy and global program strategy.
Empowering our people by creating an inclusive and equitable culture which partners across the organization to truly listen and hear others, promote dignity and spread comradery.
Establishing our foundation by thoughtfully developing and sharing communications to emphasize DEI as an organizational priority.
Opening our Africa area office to more intentionally scale and promote housing solutions that address the region's most pressing needs.
Launching our Advancing Black Homeownership initiative to close the homeownership gap between Black and white families in the United States.
Joining a DEI Compact sponsored by InterAction, an alliance of nongovernmental organizations, pledging to urgently improve aid organizations' programming, operations and advocacy related to DEI.
At Habitat, our mission drives us to build homes, communities and hope. Through our diversity, equity and inclusion work, we are also building bridges to a brighter, better tomorrow. The work we've done to advance DEI is just the beginning. We cannot and will not stop leading and learning in this space until everyone has a decent place to call home.
"My promise to my mom is to leave a legacy behind, and that's what I'm here for, and that's what I'm doing for my girls."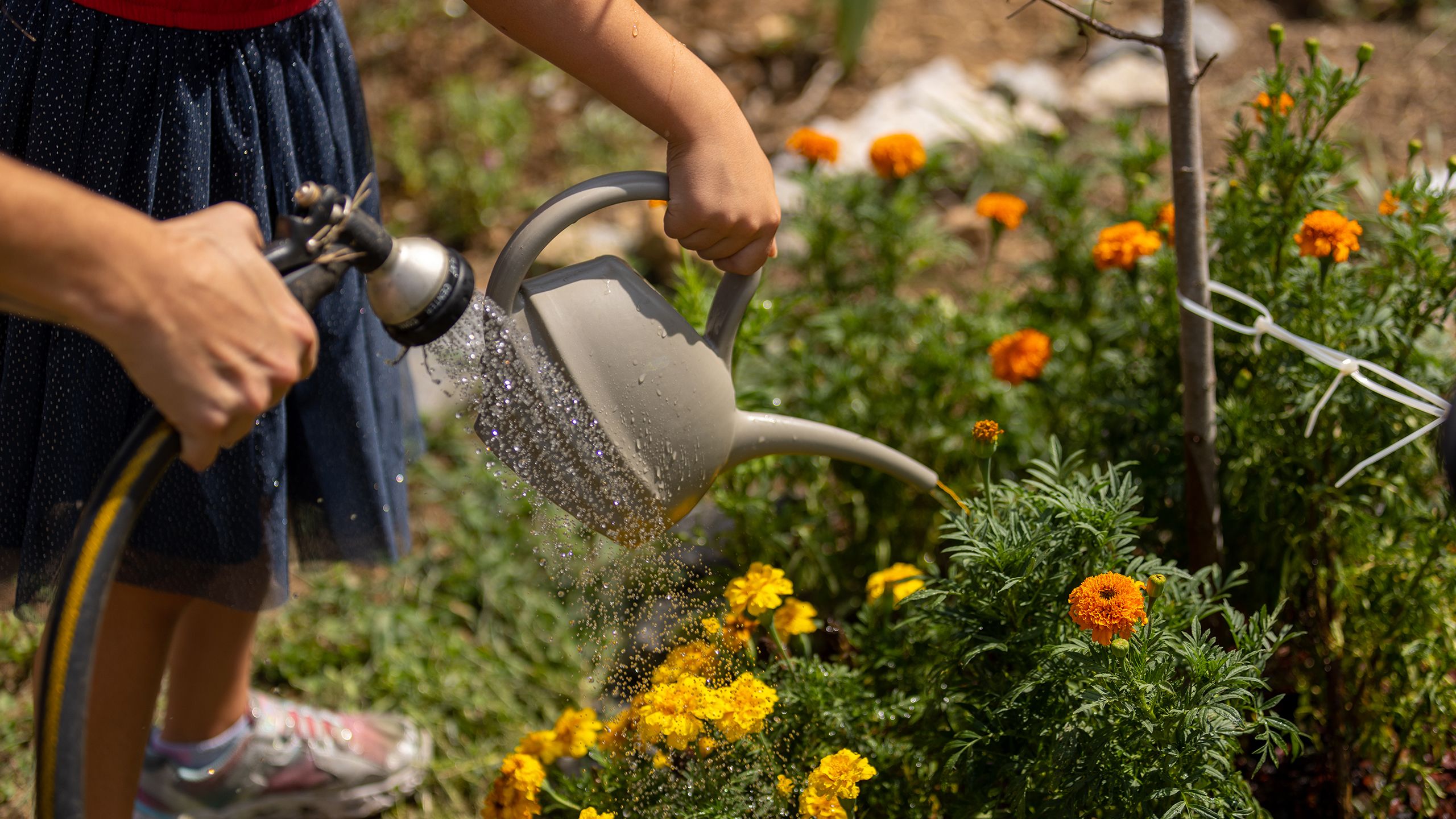 Responding to crisis and helping families find stability
When Russia invaded Mariupol, Ukraine, in late February, Iryna and her 5-year-old daughter Kira packed in a hurry and fled to the outskirts of the city to stay with family. They hoped to wait out the war and return to their happy life full of weekend trips to the sea and picnics with friends, but a month of living in constant fear pushed Iryna to make an unimaginable choice. She decided to leave her beloved Mariupol behind to forge a safer future for her daughter. "I could not live like this. I got in the car and drove all the way to Poland," she says.
Nearly 7 million people have shared Iryna and Kira's harrowing decision to leave their homeland since the onset of the war in Ukraine. But many families crossing the border into neighboring countries in search of stability face a harsh reality: They have no decent, affordable place to live.
Habitat leveraged three decades in Central and Eastern Europe to immediately take action to help ease those housing concerns. In each country where Habitat is responding to the crisis — Poland, Romania, Hungary, Slovakia and Germany — we have worked to support the short-, medium- and long-term housing and humanitarian needs of refugees from Ukraine.
Across the region, our collective efforts — matching refugees with host families, opening a housing information kiosk, offering hotel and public transportation vouchers, transforming a Habitat ReStore into a furniture and appliance distribution center, delivering emergency travel kits, and more — have helped thousands of refugees secure temporary, interim and permanent shelter while adjusting to life in a new country.
Habitat's focus on strengthening and developing rental support programs has been particularly impactful. In Poland, the country hosting the most refugees from Ukraine, Habitat has expanded our social rental program. Through the program, Habitat Poland acts as a mediating agent, leasing units and renting them at affordable rates. The program has been tailored for refugees from Ukraine, who will need a larger subsidy at the outset as they settle into a new community.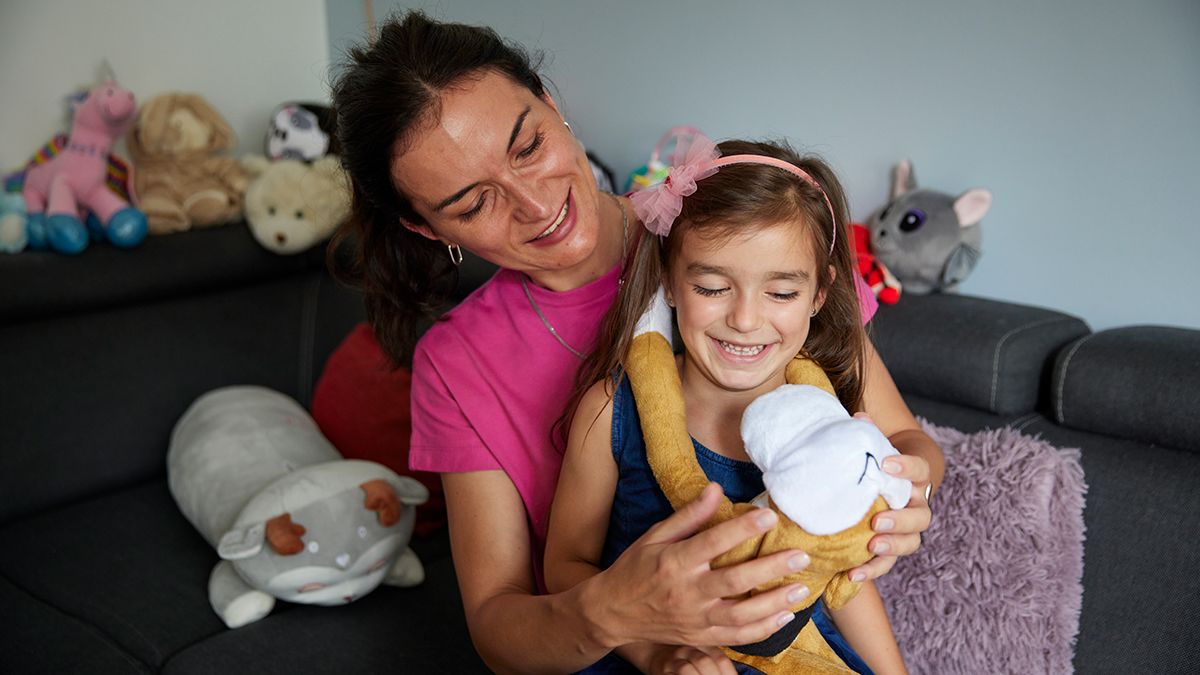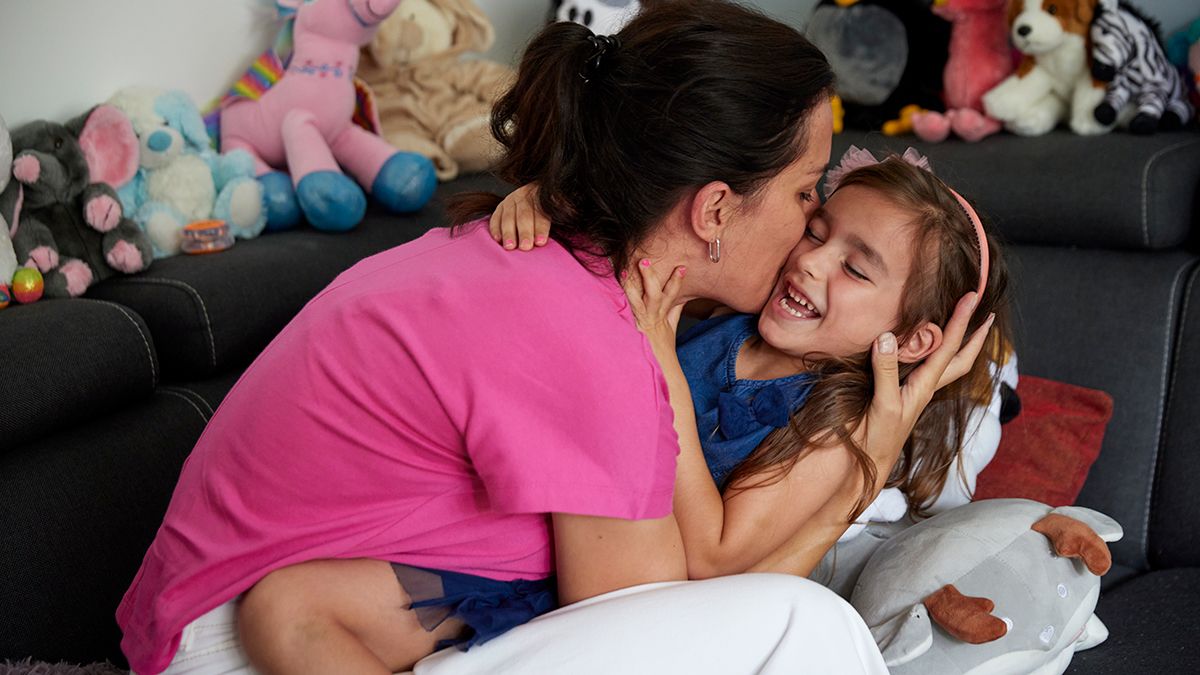 After two and a half months of bouncing between temporary accommodations in small Polish villages, Iryna's search for long-term housing in Warsaw led her to Habitat Poland. Through the social rental program, Habitat Poland quickly found the mother and daughter a spacious apartment in a conveniently located neighborhood in Poland's capital. Iryna immediately knew she was home.
"I loved this apartment the moment I saw it," Iryna says. "It is a safe and comfortable place to stay, a haven of peace and quiet. It feels like home."
Iryna says securing housing was the springboard her family needed to get their life restarted in Poland.
"You cannot move forward until you have shelter for you and the people who depend on you. I knew I could start looking for a job and a day care center for my daughter. What Habitat did for me gave me the strength and courage to move forward and never stop trying."
The two have settled into their new life in Warsaw. Kira attends day care within walking distance from Iryna's work, and they attend Polish language classes in the evenings. The family dreams of returning to the sea and reuniting with loved ones who stayed in Ukraine. For now, though, Iryna and Kira are happy having a safe, stable space for their "very special bond" to grow.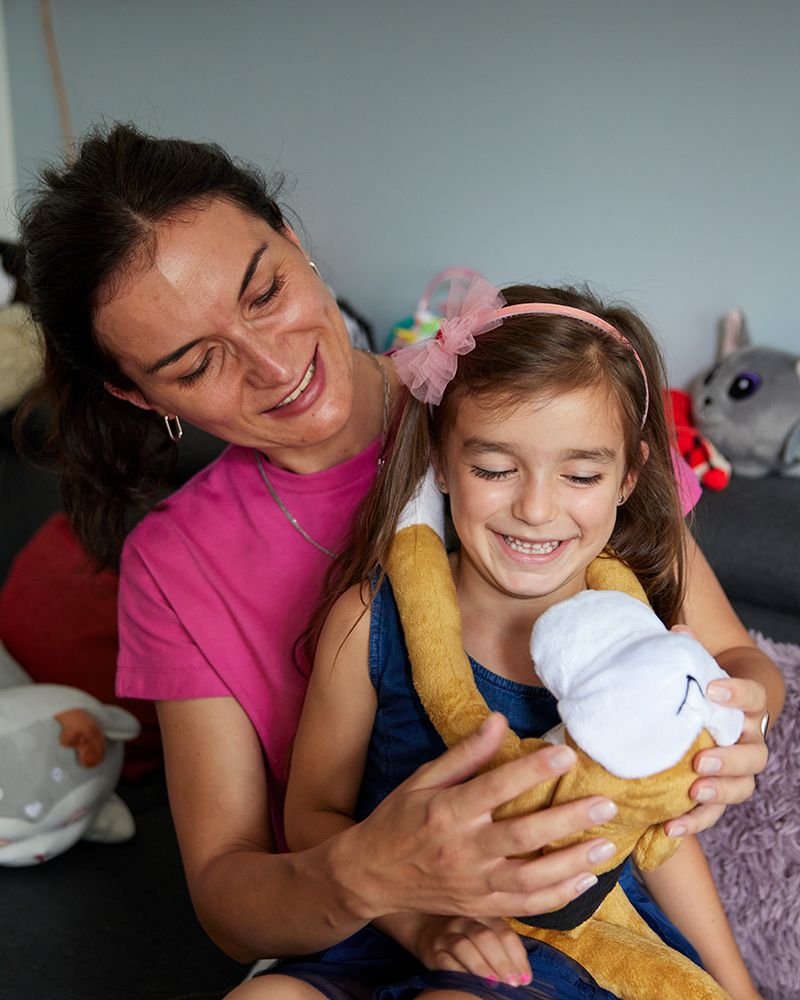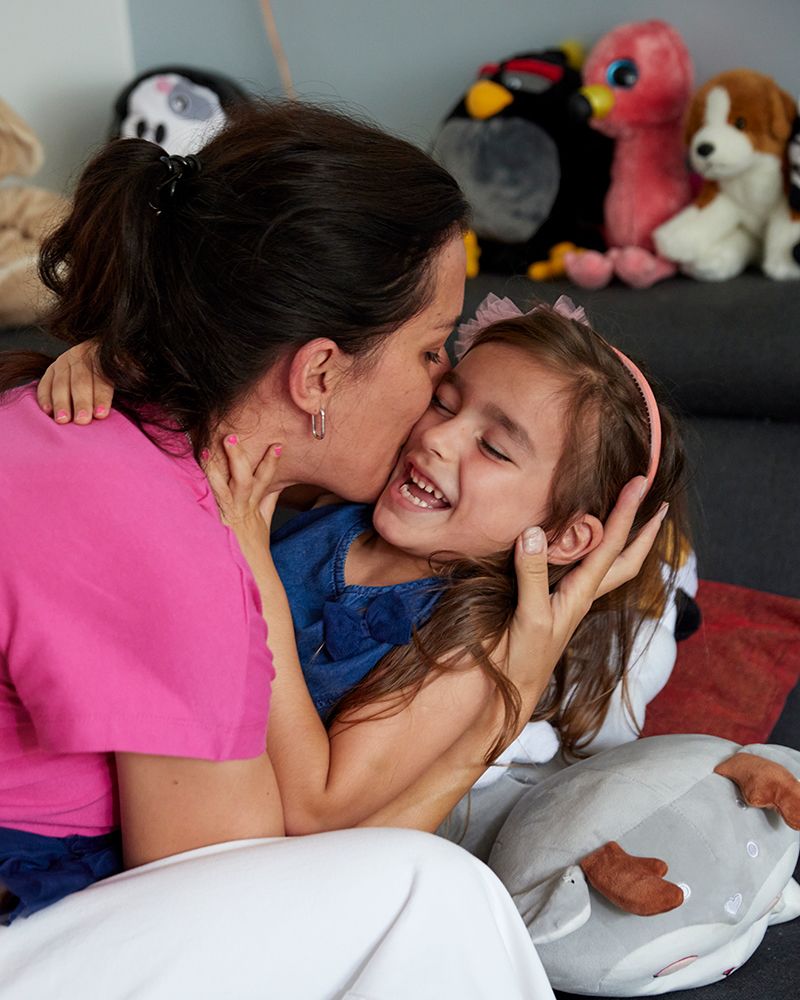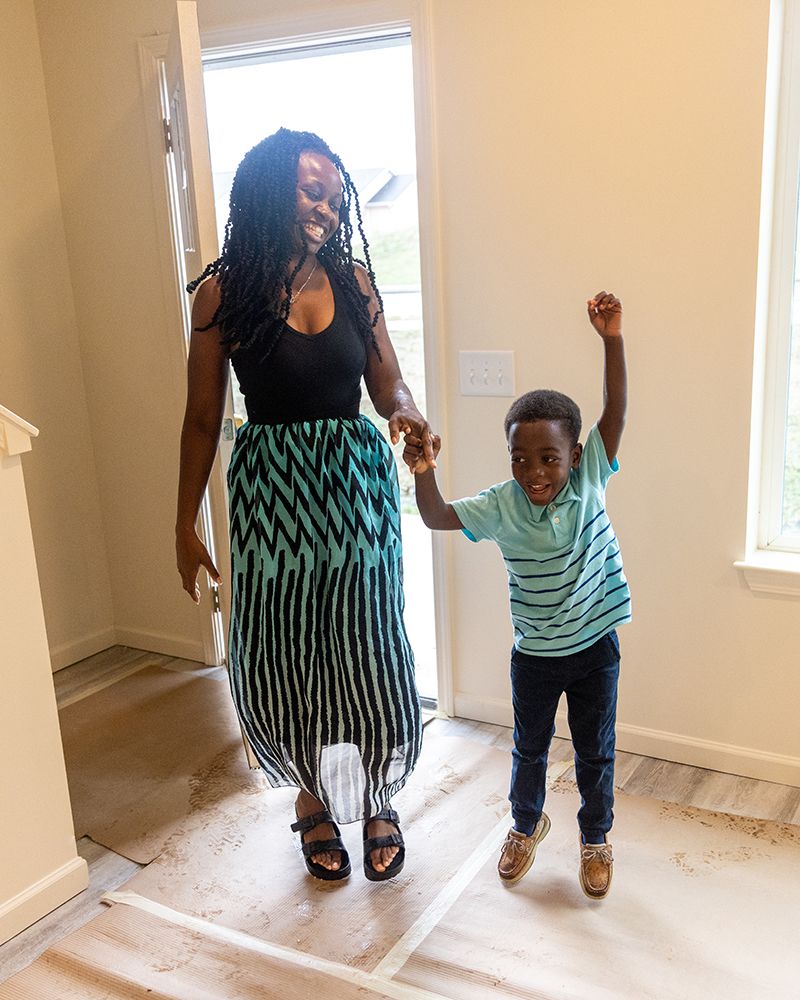 Advancing Black homeownership
When homeownership is available to everyone, we all win. Yet racial discrimination and longstanding systemic barriers have prevented equitable homeownership opportunities for Black families in the United States.
Decades of harmful discriminatory practices — exclusionary zoning, inequitable access to mortgage credit, restrictive racial covenants — have prevented generations of Black families from homeownership.
Today, nearly 60 years after the U.S. Congress outlawed race-based discrimination, the Black and white homeownership gap remains at 30 percentage points. This staggering reality is antithetical to Habitat's vision of a world where everyone has a decent place to live.
In June 2022, we launched our Advancing Black Homeownership initiative to harness our power as a leader in affordable housing to increase Black homeownership in the United States.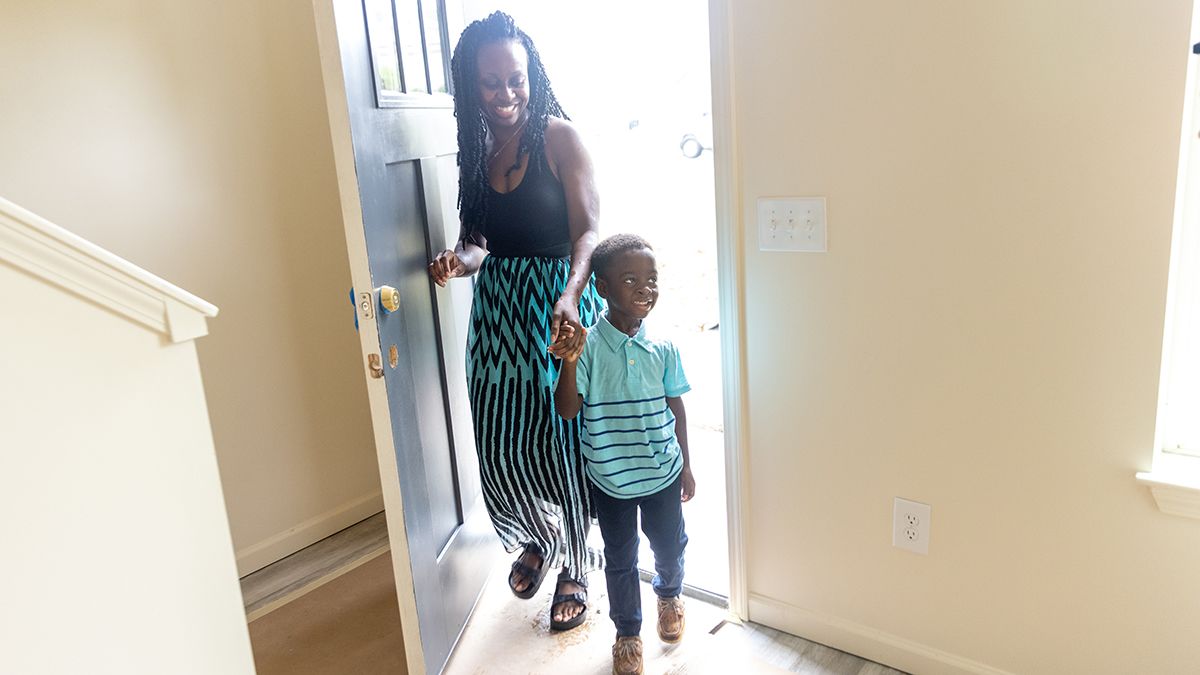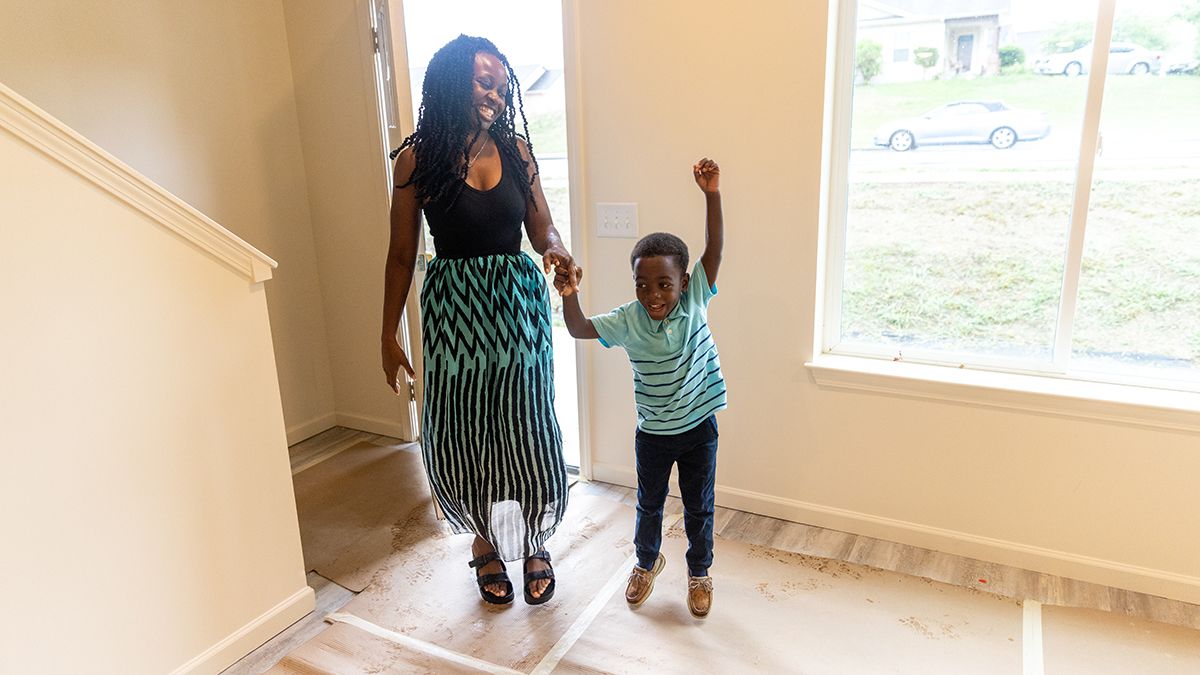 Supported in part by MacKenzie Scott's transformational gift, we have activated our network to pilot new and scale existing programs that increase home production and grow additional financial support. We're also developing a racial-equity lending strategy and property acquisition fund through our community development financial institution, Habitat Mortgage Solutions, and continue to advocate for policy proposals and legislation that enable millions of people to access affordable homes.
Through these efforts — and more, as the initiative grows — more Black families will be able to build intergenerational wealth and increase their health, education and economic opportunities.
"We choose to support Habitat because of their reputation for helping families and communities build better homes and improve quality of life. Everyone needs a safe place to live and they work tirelessly to that end."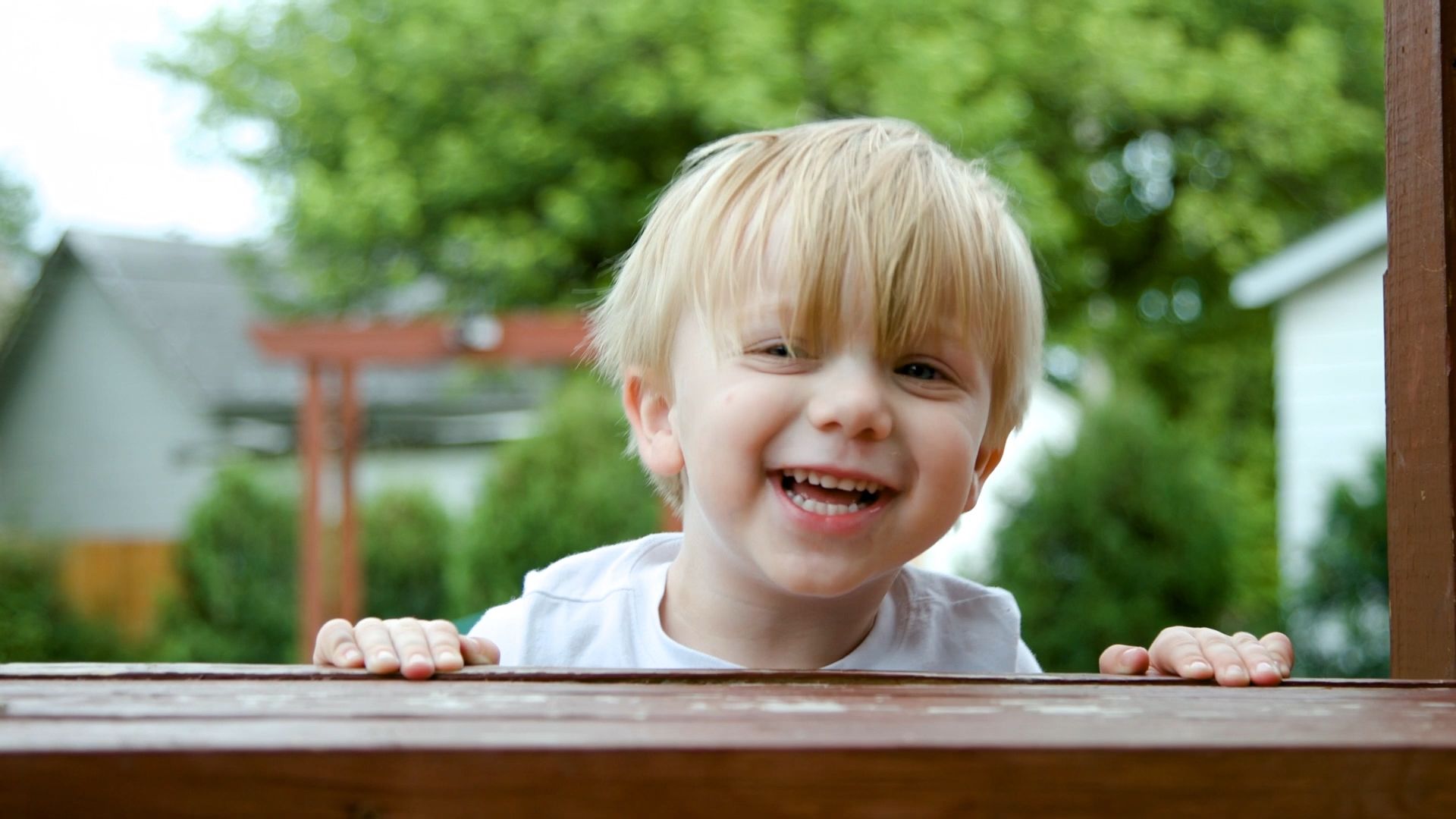 Adding your support means even more families will be able to build a safe, affordable place to live.