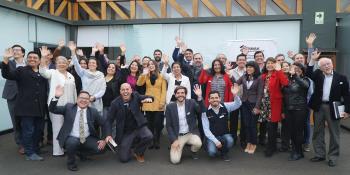 Are you passionate about the affordable housing sector and looking for a way to get involved with ShelterTech to help lift up housing solutions that radically improve the lives of low-income families?
Accelerator participant applications are now closed. If you are interested in becoming a mentor, partner, investor or finding another way to participate, fill out our inquiry form below.
Subscribe
Be in the know about everything that's happening with Habitat's Terwilliger Center and ShelterTech.