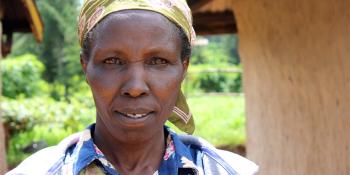 Terwilliger Center for Innovation in Shelter
Building and expanding inclusive housing markets.
Through the Terwilliger Center for Innovation in Shelter, Habitat for Humanity facilitates more efficient and inclusive housing market systems making affordable housing possible for millions more families.
Habitat for Humanity formally launched the Terwilliger Center for Innovation in Shelter at the historic Habitat III, which took place in Quito, Ecuador, in October 2016. The Terwilliger Center is one of Habitat's key commitments toward the implementation of the United Nation's member states' New Urban Agenda.
The Terwilliger Center consolidates more than a decade of experience in developing market-based solutions for housing and the body of work resulting from these early efforts, formerly referred to as the Center for Innovation in Shelter and Finance. Through the Terwilliger Center, Habitat will accelerate and facilitate better functioning inclusive housing markets to enable more than 8 million people access to improved shelter solutions by 2020.
Our guiding principles
Strive for scale to reach many families
Market-based approaches can achieve large-scale impact because of the ability to self-replicate successful business models. The ambition to achieve large-scale change does not mean interventions themselves have to be large in terms of resources. Small test projects to determine if a product can be sustained are perfectly valid.
Sustainability
Lasting solutions come from strengthening the abilities of every company and market actor we work with, ensuring the solution is aligned with market incentives. In other words, the business delivering the product is able to recover its costs and generate some profit on top, and the product is affordable.
Focus on the private sector
We take a positive attitude toward the role of the private sector in affordable housing, recognizing that the cement companies, contractors, equipment suppliers, banks and other actors play an important role, and that profits can drive the incentive to expand services.
Avoid market distortion
We favor the use of indirect subsidies that promote lasting solutions that will continue to benefit households after our intervention. Direct subsidies that cannot be depended upon or that the market might orient itself around are avoided because of the danger of distorting the housing market.
Act as a facilitator
Our role is to be catalytic, stimulating changes in a market system without becoming part of it. Our team provides advisory services and technical assistance to market actors and companies to support their abilities to help low-income households obtain affordable housing, while remaining external to the housing market.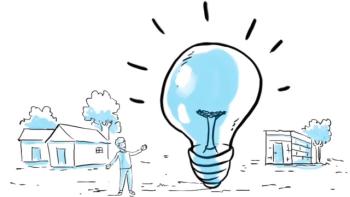 Our strategy
Directing investment capital to the housing sector is an important part of insuring that there is an adequate supply of housing products and related services in the market.
We address both the supply and demand sides of the market when we advise firms who are considering introducing housing products or services.
We are committed to furthering the understanding around key trends in housing finance for low-income populations.
For more information, please email us at [email protected] or call 1-800-HABITAT.
Contact us
Habitat for Humanity International
Terwilliger Center for Innovation in Shelter
285 Peachtree Center Ave NE
Suite 2700
Atlanta, GA 30307
USA
Email: [email protected]
Phone: 1-800-HABITAT (1-800-422-4828) or 1-229-924-6935