Asian Tour's star support
MANILA/SINGAPORE (March 1, 2018) — Americans Berry Henson, Casey O'Toole and Indonesians George Gandranata and Danny Masrin are taking on ambassadorial roles to advocate for low-income families in need of decent shelter, announced Habitat for Humanity, Asian Tour's official sustainable development partner.
Henson, a one-timer winner on the Asian Tour, expressed his delight as it will give him the opportunity to promote the global non-profit housing organization whose mission is to work with families to build or improve a place they can call home.

"I am honored and excited to support Habitat for Humanity. I've known this organization for quite a long time since coming to Asia. It is an awesome opportunity for me to help not just the communities around me but also around the world," Henson commented.

The 38-year-old Henson signaled his arrival in Asia when he claimed his breakthrough Asian Tour title in the Philippines and became the rookie of the year in 2011. Henson was sidelined by a career-threatening wrist injury for a year before he returned to competitive golf last December.

Henson got his 2018 season off to a flying start by notching three straight top-10 finishes in Singapore, Myanmar and Malaysia to take the fourth place on the Habitat for Humanity Standings, which is the Asian Tour's season-long Order of Merit.

"Habitat for Humanity was started in the United States by millionaire businessman Millard Fuller who wanted to help humanity. It's the kind of thing that I want to be involved in. It gives me an opportunity to help people in need in the region. Being a professional golfer, coming to Asia has been an awesome opportunity for me.

"It is about getting chances to give back. I'm glad to be associated with an organization that helps people in over 70 countries. It will be cool to travel around the world and let everybody know about Habitat for Humanity," Henson added.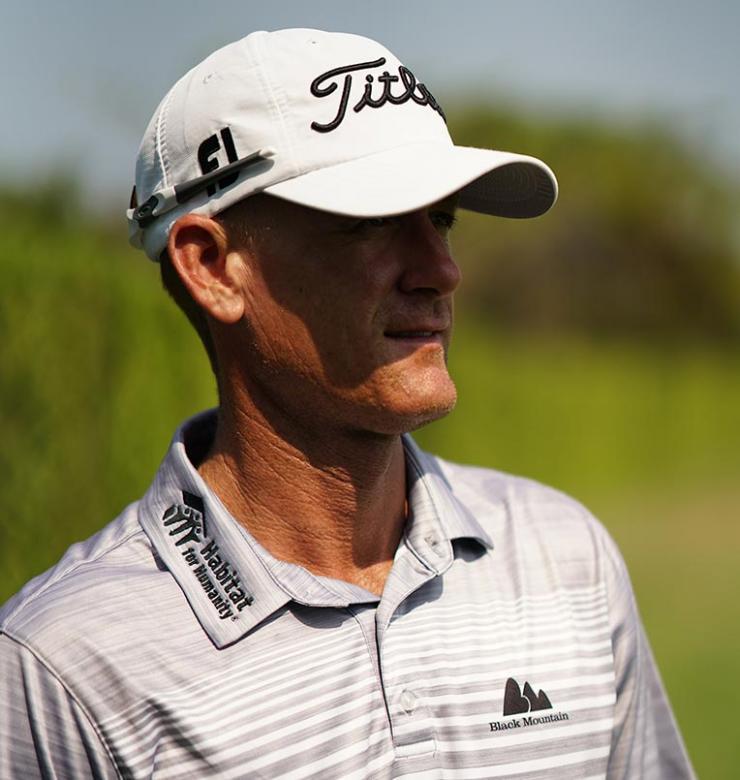 Casey O'Toole of the United States, 2015 Asian Development Tour Merit champion, shared his thoughts on being an avid supporter of Habitat for Humanity. "I am excited about being an advocate for Habitat for Humanity. I have been able to see first-hand the impact it is making on people's lives, and it is something I am very humbled to represent and be a part of," he said.

George Gandranata of Indonesia, who has been a supporter for Habitat for Humanity since 2015, welcomed Henson as the latest advocate for the organization.

"Berry is an experienced player on the Asian Tour. He will definitely be setting a great example to the younger guys out there to do more to give back to the community," said Gandranata.

"Habitat for Humanity has always championed a worthy cause of building decent homes and sustainable communities so that families can have better lives. It has been an honor for me to be associated with them. The experience I have had with Habitat has been unbelievable."

Indonesia's rising golf star Danny Masrin is another strong supporter of Habitat for Humanity. He will continue to volunteer and ultimately donate his time and talents to create awareness of the need for housing in the Asia and Pacific region, alongside Henson, Gandranata and O'Toole.

"We want to thank Berry, Casey, George and Danny for their willingness to raise the visibility of the Habitat for Humanity name. We hope that when they promote, participate and speak to others about Habitat, the overall impact would help more families to build the strength, stability and self-reliance they need to improve their lives," said Rick Hathaway, Asia-Pacific vice president for Habitat for Humanity.

By aligning with the Asian Tour, Habitat for Humanity will leverage the Asian Tour's global presence to promote its vision of a world where everyone has a decent place to live. The partnership serves to highlight the work of Habitat for Humanity and in turn, create awareness among a key demographic group to raise funds, attract volunteers and highlight the plight of those in need of decent shelter in Asia and around the world.

With the support of partners and volunteers, Habitat has helped more than 13.2 million people around the world obtain a safer place to sleep at night, along with the strength, stability and self-reliance to build better lives. In the Asia-Pacific region, Habitat operates in more than 17 countries including the Philippines, India, Thailand, Indonesia, Myanmar, China, Japan, Australia and New Zealand which are all markets that host Asian Tour tournaments.