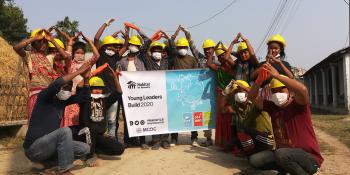 Asia-Pacific youth power housing solutions in their communities
Habitat for Humanity Young Leaders Build 2020 flies high on International Volunteer Day
MANILA (December 5, 2019) – Thousands of youth in Asia-Pacific commemorate International Volunteer Day by launching Habitat for Humanity's Young Leaders Build 2020 campaign. The HYLB flag will be raised in New Zealand and relayed online across multiple countries using social media platforms to reach India, symbolizing youth solidarity and volunteerism.
Rick Hathaway, Habitat Asia-Pacific vice president said, "This International Volunteer Day, we want to thank all Habitat for Humanity volunteers, especially the youth of Asia and the Pacific who generously give their time, energy and resources to help build decent homes and inclusive communities – presenting opportunities for better health, education, and livelihood for the millions of families that we serve."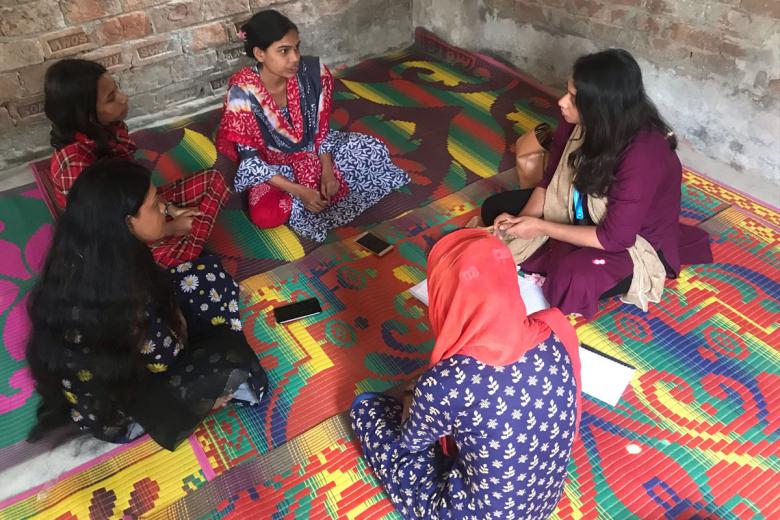 This year's Habitat Young Leaders Build also raises the spotlight on youth participation to address the growing climate and housing crises. In India, volunteers will also learn more about disaster risk reduction and safe water awareness. In Indonesia and the Philippines, activities will also highlight initiatives around a Participatory Approach for Safe Shelter and Settlements Awareness. These PASSA-Youth activities will increase youth engagement in community-based disaster risk reduction to increase resilience in disaster-prone and vulnerable communities.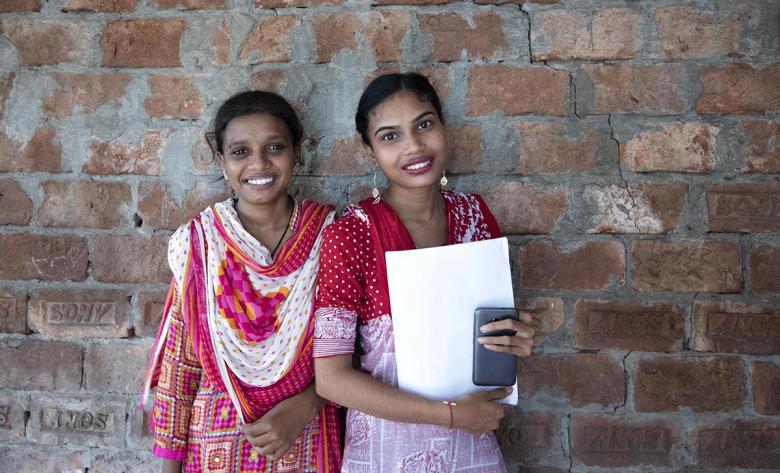 In Dhaka, Bangladesh, Eva Akter, 16, and Rupa Akter, 19, of Swapner Alo Kishori Club are training fellow girls and young women about hygiene, menstrual health management, women's rights, and disaster resilience through an HYLB advocacy project grant that contributes to slum upgrading in their community. 
They also organized a drawing competition for children in the slum to depict their dream house. "Facilitating the HYLB advocacy activities has been really great for us. We received a similar training from Habitat for Humanity Bangladesh, and now we are able to share the knowledge with the girls in the community. This opportunity enabled us to increase our leadership capacity and bring about a positive impact in our community," Eva and Rupa added.
"We are inspired by what the youth can do to raise community resilience and contribute to climate and housing solutions faced by millions across the globe. We want to connect with the youth, urge them to support Habitat Young Leaders Build 2020 and build a strong youth movement to help reduce the global housing shortage which is exacerbated by the climate crisis." Hathaway added.
Starting December 5, various HYLB events are being conducted by various youth groups working with Habitat for Humanity in 17 countries and one special administrative region. Campus chapters, youth organizations, and volunteers from Japan, Korea, Hong Kong and Singapore will visit communities and build homes in various countries supported by Habitat's global volunteer program. Local volunteering through "Project Home Works" a home improvement activity that connects the youth with the housing issues faced by the vulnerable elderly and people with disability in highly urbanized cities. Various opportunities for local builds are also open to youth and partners in Bangladesh, Fiji, Myanmar Philippines, Sri Lanka, and Vietnam.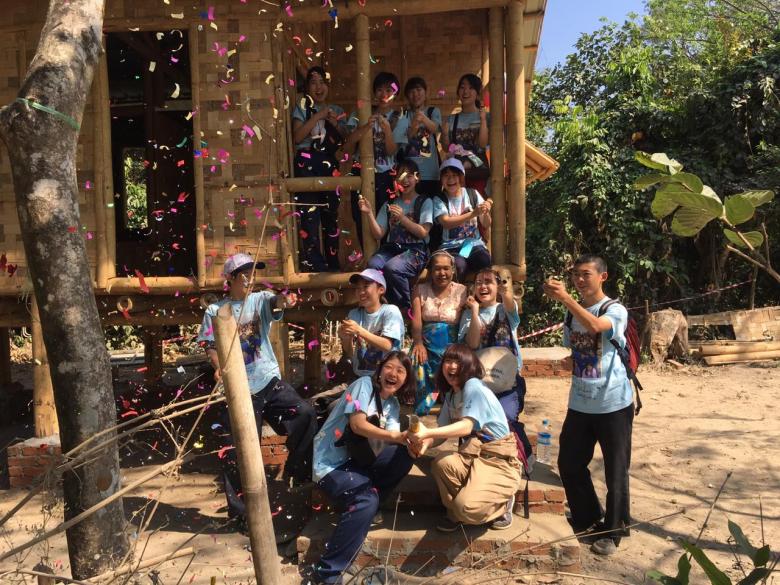 "I first volunteered with Habitat for Humanity to build in Sri Lanka, where we used bricks. When I volunteered in Myanmar, I helped build a house from bamboo. The Habitat Young Leaders Build helped me grow, to learn about safety at the construction site and to build relationships with different groups of people," shared Gakuto Sato, Japanese volunteer who joined the HYLB Asia Build last year.

In 2019, Habitat Young Leaders Build reached more than 2.5 million supporters across the region. For the past seven years, the youth campaign has reached over 15.1 million supporters and raised over US$ 8.6 million to assist more than 30,000 families to achieve the strength, stability and self-reliance they need to build a better future. As Habitat's largest youth movement in Asia-Pacific region, Habitat Young Leaders Build serves as an awareness-raising, fundraising and volunteering campaign to bring the issues of housing closer to today's youth.