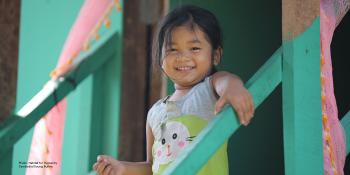 Welcome, housing innovators
Habitat for Humanity announces 20 participants, of whom half are in Southeast Asia, in ShelterTech's affordable housing accelerators.
MANILA (Dec. 2, 2020) — Habitat for Humanity's ShelterTech today announced the 20 startups and scaleups that will join the platform's newest accelerators — one in Southeast Asia, the other in the Andean region of South America — to advance housing solutions for low-income families.
An initiative of Habitat's Terwilliger Center for Innovation in Shelter, ShelterTech provides mentorship, masterclasses, connections to investors and partners and a wide range of additional support to businesses that hold the potential to tackle affordable housing challenges. The newest accelerators, which join existing ones in India, Kenya and Mexico, will be conducted online, with special focus on solutions that work in the context of the COVID-19 pandemic.

Over 100 ventures applied for the ShelterTech accelerators in Southeast Asia, vying for a chance to be part of the world's leading platform for affordable housing innovation. Prior to the final cohort announcement, startups went through a review with technical experts and ecosystem partners, diligence interviews and presentations before a selection committee.

"We were very impressed by the quality and potential from applicants. It was not easy narrowing it down to 10 startups, but these are the ventures we believe hold the greatest potential to grow and multiply their impact," said Lizan Kuster, associate director for entrepreneurship & innovation at Habitat's Terwilliger Center.

ShelterTech selected startups with products and services that address housing livability and affordability, in sectors related to materials, labor, finance, land, markets, energy and water and sanitation. In Southeast Asia, the cohort comprises:
AffordAble Abodes, Malaysia
Billion Bricks, Singapore
Cubo Modular, Philippines
Social Light, Philippines
While the startups are unique in their solutions, they share a common mission of making homes sustainable and resilient. In the Philippines, Social Light develops affordable Wi-Fi monetization strategies, where plastic waste can be used as a digital currency for affordable internet packages.

My Dream Home, a Cambodian social enterprise, aims to bring down construction costs by producing affordable and environmentally friendly interlocking bricks, which are made of waste materials and abandoned soil purchased from local farmers.

Starting in December, the accelerator participants will go through an intense program, including technical trainings, refining their venture's value proposition and business plan, product demonstrations and one-on-one mentorship and support from housing sector experts. Regional mentors include Steve Melhuish, co-founder of PropertyGuru, Asia's largest online property portal group, Slater Young, founder and CEO of Liteblock and Tean Li, managing partner at Seeva Capital.

A corresponding accelerator in the Andean region of South America also selected 10 startups for its cohort. Following the acceleration phase, startups and scaleups will have the opportunity to establish connections with global players in housing and impact investment, meeting investors, gaining exposure to funding opportunities and joining events to promote their products and services.