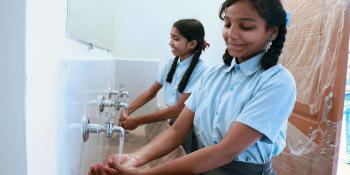 Coalition scores, hands down
Almost a decade ago in 2010, more than half of those who practised open defecation, or 626 million people, were in India, according to a 2012 joint report by UNICEF and the World Health Organization.
To address the problem, India's Prime Minister Narendra Modi launched a nationwide hygiene, sanitation and waste management campaign in October 2014. The aim of the "Swachh Bharat Abhiyan," or Clean India Mission, was to eliminate open defecation by October 2019.

Aligned with the national campaign, Habitat for Humanity India started the Sensitise to Sanitise movement to provide safe sanitation and clean water to families across India.

There was also a need to educate the people about the importance of sanitation. "Behavioral change communication acts as a driver to change the mindset and attitude of communities. It is essential to building, using and maintaining sanitation units. In addition to construction, technology and finances, one needs behavior change for successful outcomes of sanitation intervention. Hence, we included the 'sensitise' part in the coalition," says Rajan Samuel, managing director of Habitat for Humanity India.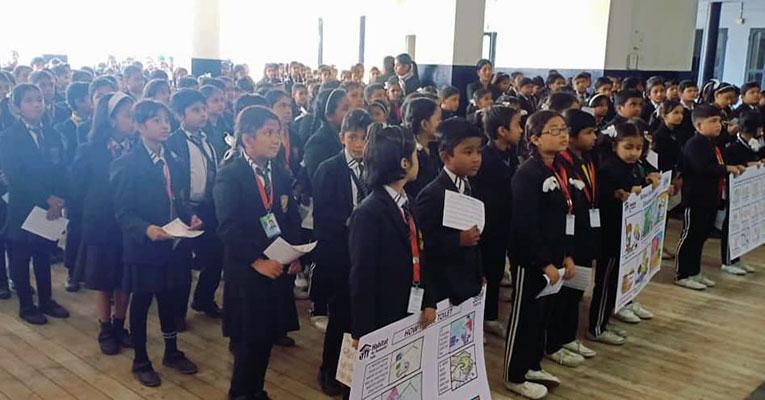 The campaign was bolstered by increasing partnerships with grassroots organizations and others involved in planning, such as the Indian Government's Ministry of Drinking Water and Sanitation (now part of the Jal Shakti Ministry). In July 2015, the campaign evolved into the Sensitise to Sanitise Coalition.

A few months later in September, the coalition received a boost at the conference organized by Habitat India in New Delhi prior to the biennial Asia-Pacific Housing Forum. Bold goals were set: delegates pledged to increase the number of partners in the coalition from 15 to 50 by March 2016; and to take on the challenge of making 100 Indian districts open-defecation free by 2019.

In April 2017, at Habitat India's preliminary event for the sixth Asia-Pacific Housing Forum, partners of the coalition met with microfinance institutions and learned about the challenges and opportunities in addressing the sanitation needs of the people.

As of March 2019, the Sensitise to Sanitise Coalition comprising 21 partner organizations has reached more than 26 million people in 165 districts in 26 states. More than 1 million household latrines and over 5,000 school sanitation facilities have been constructed. The coalition has enabled almost 53,600 families to have adequate access to clean water and water treatment services. In addition, over 15.7 million individuals have been reached through behavior change communication.
In a country with more than a billion people, these numbers might be a "drop in the ocean," as Samuel put it. But the impact is significant in building integrated models of intervention and scale. "We started off with sanitation units; today we are looking at monitoring sanitation facilities, access to water and water treatment and above all waste treatment. That's the power of coalition, when we bring people together," he adds.

The India housing forums also brought other benefits. Samuel says: "It helps us to position Habitat as a thought leader...We have formed excellent partnerships with the government, NGOs, corporates and other stakeholders."

Going from strength to strength, Habitat launched the India Housing Coalition in July 2019 at a New Delhi preliminary event that was part of the seventh Asia-Pacific Housing Forum. The new coalition aims to gather 100 partners, ranging from private construction businesses to housing finance institutions to housing nongovernmental organizations to address the country's housing needs.

India's current housing shortage is 10 million units in urban areas with an additional 25 million units required by 2030. Most of the shortfall lies in the economically weaker section and lower income group segments, according to the report released by the Royal Institution of Chartered Surveyors and international property consultant Knight Frank.

Samuel concludes: "The recent Housing Forum affirmed to us that the way forward in India is to address housing needs with an ecosystem approach to planning, intervention and funding partnerships, and to build community-driven and inclusive sector response."