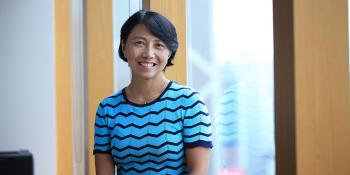 Long-time volunteer Olivia Wong, group head of diversity and inclusion at John Swire & Sons (HK) Ltd., became the newest member of Habitat for Humanity International's board in late March 2020.
In an email interview, she shares her views on topics ranging from leadership to faith and to how volunteers can continue to support Habitat in the time of COVID-19.
1. Congratulations on your recent appointment to Habitat for Humanity International's board of directors. When you first volunteered with Habitat, did you ever imagine you would join the international board one day?

Thanks, and I am honored to join the international board.

When I volunteered with Habitat for the first time in Sri Lanka, I didn't even know I was going to continue this journey for 15 years! But I think like many other volunteers, we have all been touched by the Habitat magic.

2. What is the most exciting or interesting thing about becoming an international board member of Habitat?

I think it's the opportunity to learn and share with other dedicated board members to further the cause of Habitat for Humanity around the world.

3. The board meetings in late March were held virtually for the first time in Habitat's history. Were you looking forward to meeting the other directors in person? What kind of adjustments did you have to make?

It's a shame that we could not meet in person but it's great to see how agile everyone was to find a new way to 'meet.'

With the recent COVID-19 crisis, using technology to stay in touch and have meetings has become the norm. I think the only adjustment some of us had to make was to accommodate different time zones. There were some 4 a.m.-starts and 12 a.m.-finishes.

4. As a long-term volunteer as well as chair of Habitat for Humanity Hong Kong's and China's boards, how would you contribute to the diverse experiences of the members of the International Board of Directors?

Having the opportunity to volunteer for many years and in many different countries, I have met a diverse group of Habitat homeowners, staff and volunteers. This solidifies my belief that people are more alike than different, that we all deserve to have the most basic needs fulfilled: having food on the table, clothes on our back and a place we can call home. And I hope to share my experiences in order to contribute to Habitat's mission.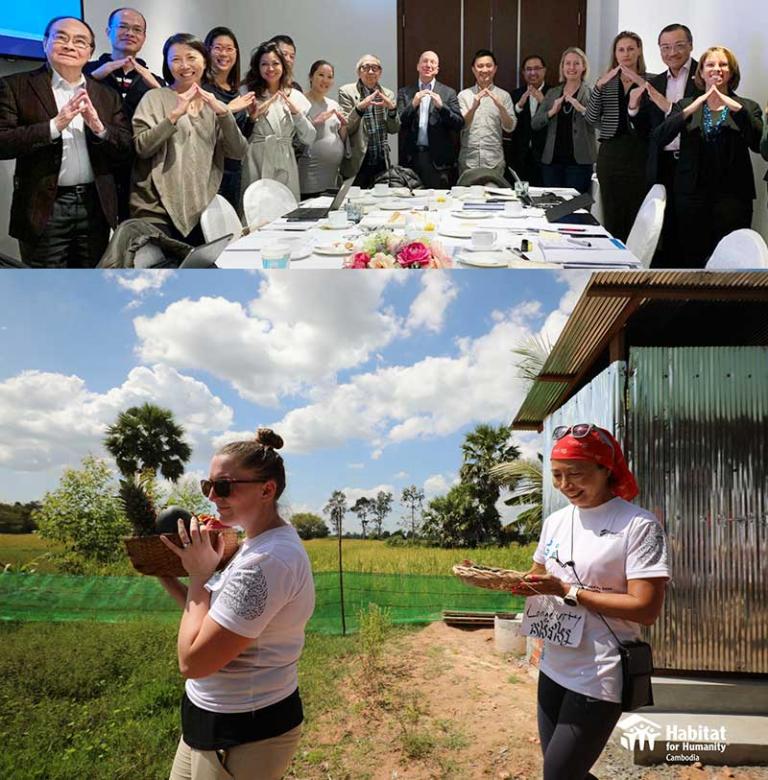 5. In your opinion, what kind of changes can women leaders, particularly those from Asia, bring to Habitat? How can these women leaders enrich Habitat as an organization?

Women make up half of the world's population. It is impossible to sustain any organization or community without the full participation of women and men. And women have always spent much of their time and effort in looking after the homes. If Habitat for Humanity is to achieve 'a world where everyone has a decent place to live,' then women must have a place at the table.

6. Have you ever thought that you might not be able to go on your annual volunteer build due to the COVID-19 outbreak?

I think like many others, we can pray for healing and recovery, and to make sure each of us will do our part in containing the virus by following WHO's and governments' directives. I am still hoping that I will be able to continue with my annual Habitat build but if this is not possible this year, I can still do other forms of volunteering with Habitat, maybe closer to home.

7. If volunteers like yourself can't go on Habitat builds, in what ways would you encourage them to keep supporting families in need of decent homes?

One of the first things I would ask is for the volunteers to donate the money they have put aside for the build to Habitat. This will make sure we can continue with our work and as soon as the situation allows, we can quickly go back into the communities to support the most vulnerable.

8. Imagine you were addressing a room full of young professionals who want to achieve the kind of success they saw in your career. What kind of advice would you give?

I think the first thing I will say is be very curious. Asking lots of questions is a great way to learn and to innovate. The next thing is to make lots of mistakes early and quickly, and then learn from them even quicker. The only way we don't make mistakes is if we do nothing. And that would be the biggest mistake of all. The last thing is to realize that we are only as good as the team we are in. No one can do, and be good at, everything. We should always surround ourselves with people who are smarter than us so we can learn and lean on each other.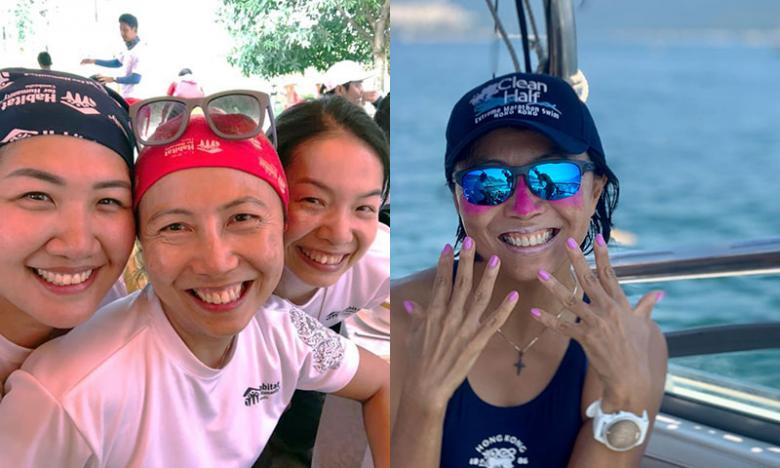 9. How does your faith help you to stay grounded and continue steadfast, amid the upheaval caused by the COVID-19 pandemic?

I believe that God has a purpose for everything that happens and for each of us. We won't know all the answers, but one thing is for certain that if we treat each other with love and kindness that goodness will rise during chaos. During this challenging time, I find it even more important to count my blessings every day. And I am extremely blessed.

10. Describe Olivia Wong in three words.

That's a good question. I remembered making my friends describe me at my birthday dinner last year and they all rolled their eyes! But they did entertain me.
Discipline
Positive
Gratitude