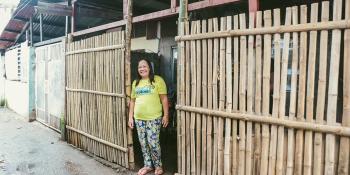 When Typhoon Mangkhut barreled into the Philippines with winds raging at 205 kilometers per hour in September 2018, thousands of people were displaced from their homes. One woman, however, was unfazed. "All I have to do is close my windows and lock my doors to be safe," Ernalyn recalls telling her neighbor in Bacolod City.
She was not always that confident. Having lived long enough in a coastal slum, she knew know how destructive typhoons could be. She remembered how she and her husband frantically weighed the roof with old tires and heavy rocks, tying down windows and the doors of her old house with ropes every time a typhoon loomed. That was more than 20 years ago.

Aside from worrying about losing their home, Ernalyn, 49, and her husband Apolinario, 56, also feared that their son Melvin Jay would catch waterborne diseases. Then only eight years old, Melvin Jay had liked swimming in floodwaters polluted by garbage and fecal matter from their neighbors who did not have access to sanitation facilities and waste disposal services.

An opportunity for change came along when Apolinario learned about Habitat for Humanity's work in building decent homes with families in need of housing. Despite initial reservations, the couple went ahead to apply to partner with Habitat, motivated by their desire to improve their living environment for their child's sake.

After their application was accepted, Ernalyn and Apolinario had attended orientation and capacitation meetings, learning about Habitat's vision and mission as well as understanding the responsibilities of future homeowners. They had also contributed more than 1,000 hours of voluntary service.

Over a week in March 1999, the couple was among 82 families who partnered with volunteers at one of the six sites in the Philippines during Habitat's signature event — the Jimmy & Rosalynn Carter Work Project. In what was billed as the largest Carter Work Project ever, some 14,000 volunteers from 32 countries worked alongside families on 293 homes in Paranaque, Maragondon, Bacolod City, Dumaguete City, General Santos City and Tagbilaran City.

Former U.S. President Jimmy Carter and his wife Rosalynn were among the notable volunteers who also included former Philippine President, the late Corazon Aquino. "It was hard, but fun, because there were many of us — future homeowners — who were volunteering at the build site every day. I was much younger then, so I did not mind the hard work," Ernalyn says. "My favorite memory was that we had a lot of community activities during the build week. We had games and we joined the morning Bible sharing sessions."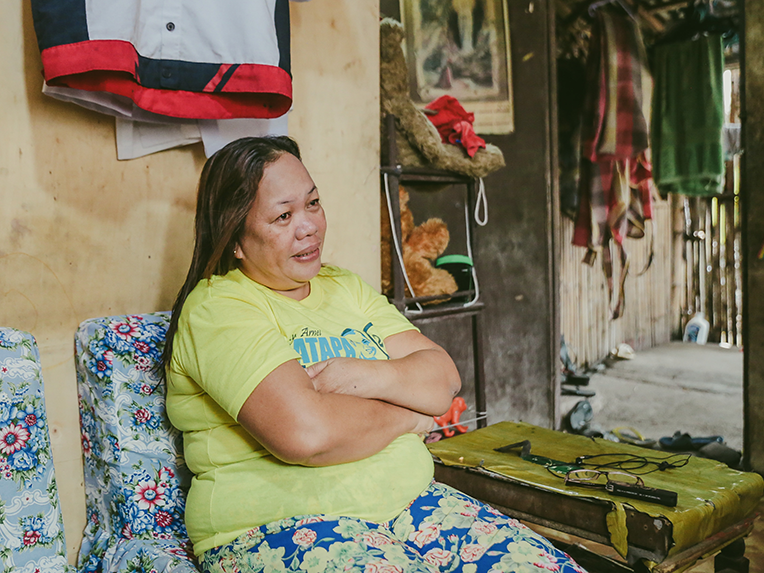 More than two decades after receiving the keys to her Habitat house in Pamana Habitat Village, Bacolod City, Ernalyn still finds it hard to express how she felt that day. "I was happy but there were mixed emotions when we finally finished the house," Ernalyn says while crying and smiling at the same time.

"I know that when we moved in, we could sleep soundly in this house. We did not have to worry any more about the sudden fights that used to erupt in the slum where we lived. I was happy that my son would grow up in a Christian community, and he would not be as exposed to bad influence growing up."

Their son Melvin Jay, now 29, has moved out of the family home after getting married. The couple's nest, however, is not empty. More than nine years ago, Ernalyn gave birth to their second son. "We could not believe it when I found out I was pregnant with Paul Jay. I was already almost 40 at the time, and I thought I was already going through menopause when I missed my period," she says.

According to Ernalyn, it has been easier to bring up her second son compared to raising her first child because they now have a strong and stable home.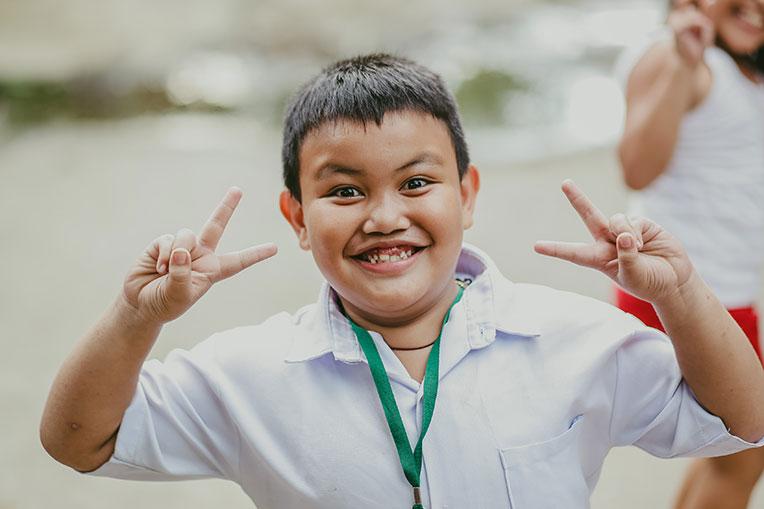 Admittedly, her family has faced challenges over the years since they moved into the house. But Ernalyn believes her Habitat house has allowed their family to become more resilient. "If we had not moved into this house, I think my husband and son would have become alcoholics, because that was the environment we had in the slum area," Ernalyn remarks.

"When I saw in the news that Typhoon Mangkhut was coming, I reflected that I would have been busy preparing for the typhoon, trying to secure our house with any rope that we could find if we were still in the slum area.

"But this Habitat house has never let us down. We barely feel earthquakes or typhoons inside this house."