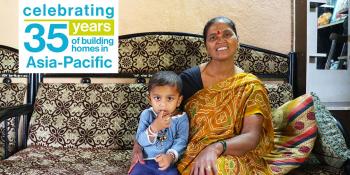 Lata was seven years old when she met with a serious accident. It happened when she was crossing the road after leaving her village to get water. As a result, both her legs were amputated below the knees. Now 45, Lata has been using crutches since the accident.
The loss of mobility had affected not only her childhood but also her education. Every day, Lata struggled to walk to the closest school that was six kilometers away from her parents' village of Karla, near the hills of Lonavala, Maharashtra, western India. She dropped out of the eighth standard in school when she was 13 years old and began to live at home.
Over several years, Lata became increasingly confined to the house with no hope of an independent life. She lived with her parents and two brothers in a thatch-and-brick house in the village. They also lacked access to adequate healthcare.
Marriage was not on the cards and she struggled to find meaning and purpose as she watched her two brothers, one younger and one older, grow up and begin to work.
When she was young, Lata was befriended by her teacher's wife Nilambari and their friendship remained strong through the years. Nilambari taught Lata how to travel by the local train and by bus. It was also Nilambari who introduced Lata to Habitat for Humanity's Jimmy & Rosalynn Carter Work Project in Malavli, Lonavala.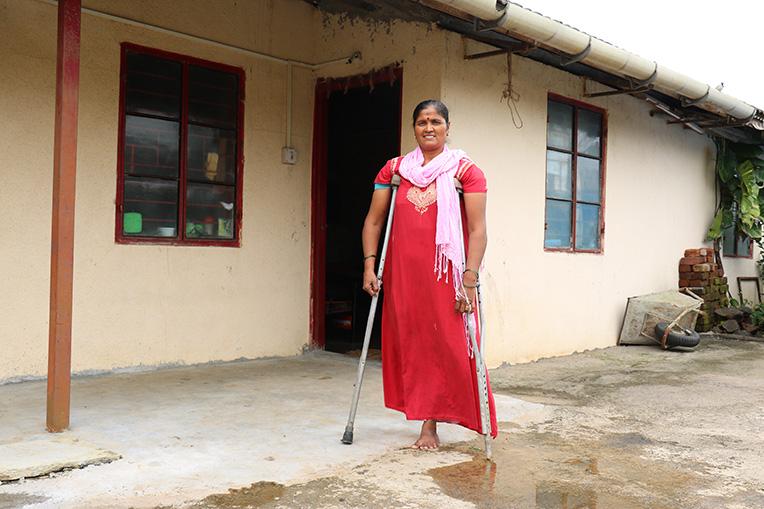 In 2006, Lata became one of the 100 families who built safe, affordable homes in Lonavala with Habitat for Humanity India during the Carter Work Project. She was 34 years old when she moved into her Habitat home and had her first taste of living an independent life, away from her parents. Her mother passed away seven years ago after an illness.
Twelve years later, Lata reflects on how her life has changed. Living on her own, she learned how to sew and crochet, making clothes and home accessories for other Habitat homeowners as well as her former neighbors in her parents' village.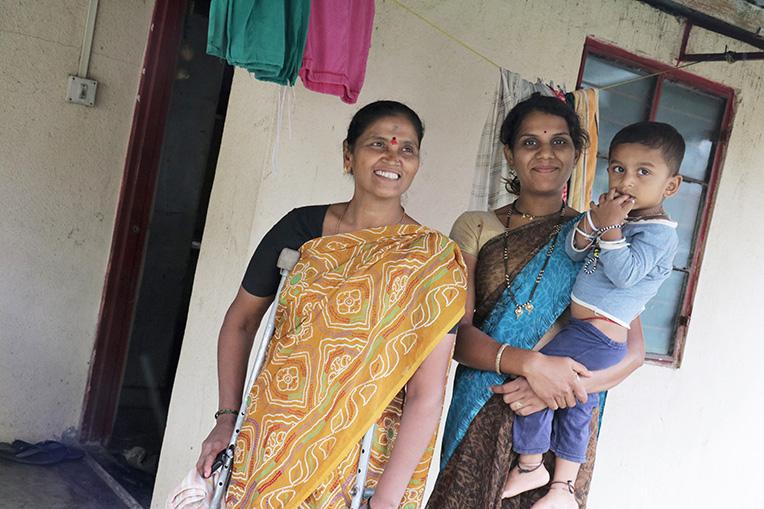 According to Lata, her Habitat home gives her a sense of independence that she had never experienced previously.

"I am proud that I have been able to manage on my own," Lata says. "I would not have thought that I could get to this stage in life — living and managing by myself. It's because I have this house that I can work out of."

Find out more about Habitat's work and our supporters through our e-newsletter, Asia-Pacific Update. Subscribe now.