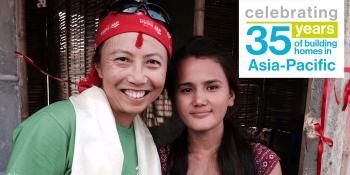 Fourteen years of volunteering with Habitat for Humanity has made Olivia Wong very grateful. "I tell people this and they laughed; 'if you ever hear me complain, slap me hard!'," says Olivia, a long-term supporter who is based in Hong Kong.
Through more than a decade of working on Habitat builds, Olivia, 52, has come to appreciate the essentials of life. "You don't really need a lot; just the basics — a decent home; food on the table; family who loves you. Everything else is a luxury. God has given me everything; more than I deserve."

She is reminded of what she has when she comes across families who don't have much. When these families have a secure home, they don't have to worry about floods and their children have a place to study. Seeing the transformation that decent shelter brings to a family's life has made Olivia grateful for everything that she has. "Habitat drilled that in me."

Olivia first volunteered with Habitat in March 2005. She was part of a 10-member First Responders team who went to Sri Lanka to help rebuild homes destroyed by the 2004 Indian Ocean tsunami. Since then, she has gone on a Habitat build every year in countries such as Sri Lanka, Indonesia, Mongolia, Romania, Hungary, Haiti, China (Sichuan province), Nepal, Cambodia and Vietnam.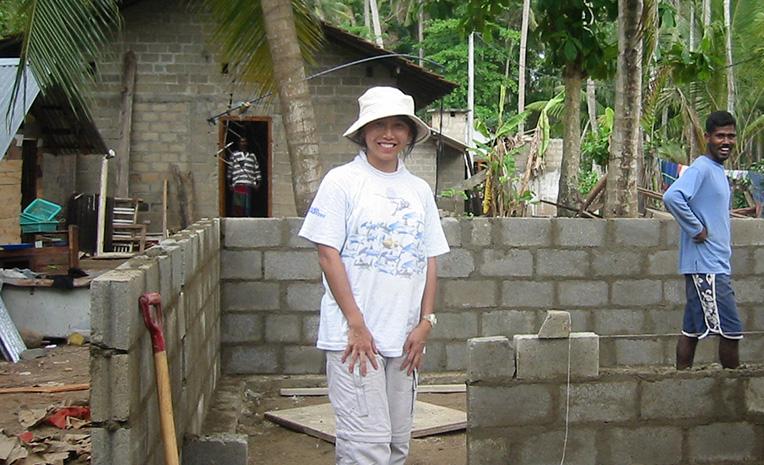 It was in Haiti in 2012 that she met Habitat's most famous volunteer, former U.S. President Jimmy Carter. He and his wife Rosalynn joined 600 international volunteers in building alongside 100 families affected by the devastating 2010 earthquake.

Despite being a seasoned volunteer, Olivia had to tell herself to contain her excitement when she saw President Carter on a chartered flight to Haiti. "I tried to be more mature and not scream at the sight of him." Not only did President Carter greet Habitat volunteers on the flight, he also led a Sunday worship service at the build site.

Of all the builds that she had been to, Olivia considered the Haiti experience to be her most memorable. The house that she and other volunteers were working on was right across the Carters' house. According to Olivia, President Carter worked really hard. He also climbed up and down while working on the roof. "In every build, the family and the volunteers left an impression. Many of them have become my friends."

She recalled a weekend build on the Indonesian island of Batam in 2005 or 2006. She had led an all-women team from Hong Kong to help a family to finish their floor. Olivia said of the female homeowner: "Even though she had little, she insisted on giving us her food." While the homeowner appreciated the volunteers' help, she wasn't just looking for a handout. The concept of a hand-up is what attracted Olivia to Habitat.

The following weekend, the homeowner looked for Olivia, who was again in Batam to help build another house with the funds that she had raised from running in a half-marathon in Singapore. "She just wanted to give me a glass of water and to show me the fruit of our labor," says Olivia, referring to the finished floor.

Olivia did several more weekend builds on Batam during the two years that she was based in Singapore due to her work. "I had gotten quite a bit of build experience then."

In November 2018, she was in Dong Thap province, southern Vietnam, for her third Vietnam Big Build. As a house leader, she took charge of a mixed group of volunteers working on one of the 21 homes. "I always enjoy the opportunity to work with different volunteers and I hope to share my enthusiasm and passion with them," she says.

As always, the experience was heartening and made more special because Olivia had been to every one of the Vietnam Big Builds. "I had actually worked with many of the construction supervisors and local Habitat staff, and seeing them again was like seeing my old friends."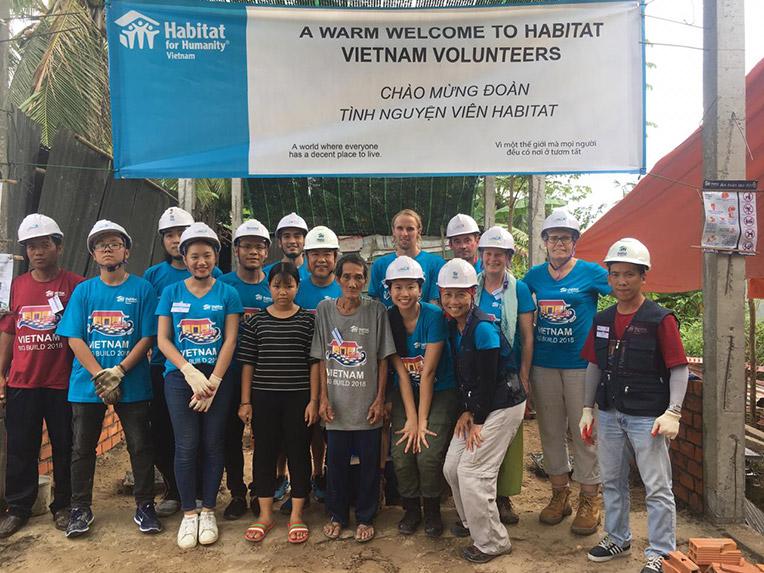 Of her 19 builds with Habitat, a few were in disaster-affected countries. "Sri Lanka wasn't so bad. We stayed in a motel and could take showers. Haiti was among the toughest. I didn't recruit any friends, unlike other builds," Olivia says.

Like other volunteers at the 2012 Jimmy & Rosalynn Carter Work Project in Haiti, Olivia stayed in a tent at the campsite and went to work on the build site. There were, however, certain perks. "The food was amazing! It was the best I had ever eaten." Entertainment was courtesy of country singer and long-term Habitat supporter Garth Brooks.

Besides contributing her time and labor, Olivia also offers her expertise as the vice chairperson of the board of directors of Habitat for Humanity Hong Kong. In 2015, she was approached by the former CEO of Habitat Hong Kong to join its board. "I am still actively involved in physical builds. When the board discusses volunteer matters, I have the practical build experience and can offer an on-the-ground perspective," Olivia says.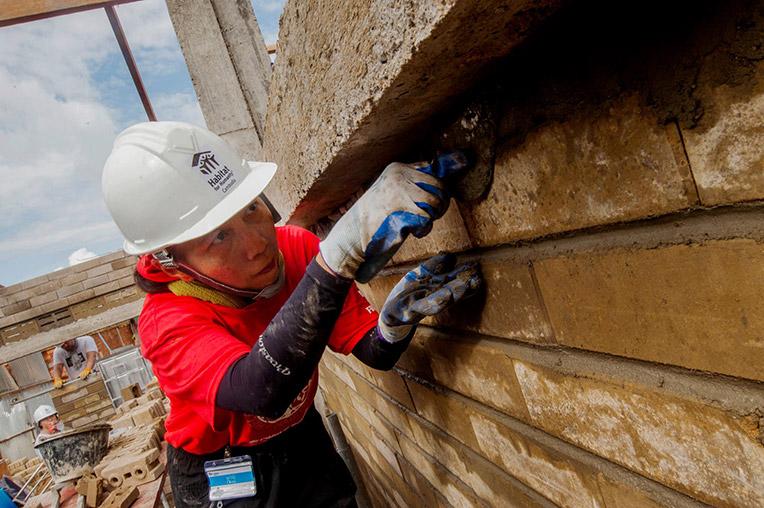 She also sees the value of partnerships with other supporters. "Celebrities have a wide reach. If they are passionate about supporting Habitat and call on their fans to volunteer, even if only a small percentage responds, we will be able to build a strong volunteer base."

Whether it's work — she is celebrating her 30th year with her company — or volunteering, Olivia is in for the long haul. "Habitat is a way for us to manifest human kindness and it gives us hope. As long as I can still lift some bricks, I will continue to volunteer."

Find out more about Habitat's work and our supporters through our e-newsletter, the Asia-Pacific Update. Subscribe now.