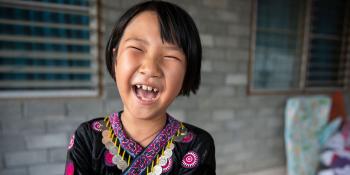 Most of the 82 families would have been strangers before they moved into Nong Kon Kru village, the main site of the 2009 Jimmy & Rosalynn Carter Work Project in Chiang Mai province, northern Thailand. A decade later, they have become a closely knit community.
Homeowner Jaruwan says: "At first when I moved to the village, the people said we would help each other when we could." The shoemaker has taken their words to heart for she employs older people from the village for her home-based business. "I'm so happy I can help old people in the village make money and have a job."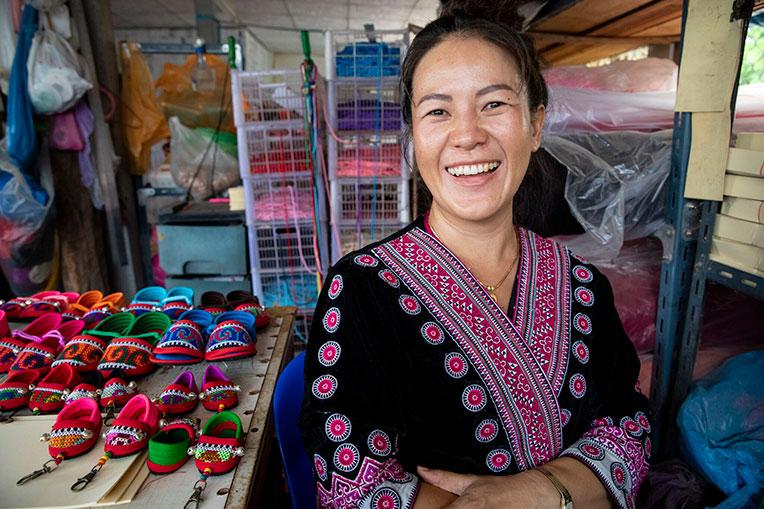 She used to rent an old house in Chiang Mai city and sell pillow cases in the night bazaar. Over the 10 years that she has lived in her Habitat home, her life has improved in many ways. "Before, I didn't have money. I didn't have a house. I was poor. My kids didn't have money to go to school."

Now, she owns another house, three cars and two scooters. "Even if I have a better life now, I don't want to sell this house," says Jaruwan. "This house has given me what I have now."

She defines success by what she can do for others. "I think I'm successful because I can provide income to people in the village."
Jaruwan's neighbors, Chankam and his wife Khamnoi, have also come a long way. Their family of five used to live on a pig farm. They endured overcrowding and the strong odor while feeling insecure as their old house was made of low quality materials.

In 2009, the couple worked on a new home alongside President and Mrs. Carter as well as martial arts actor Jet Li. Since moving into their home in January 2010, Chankam and Khamnoi has spent 45,000 baht (nearly US$1,500) on renovations including building a porch and garage. As general workers in a school, the couple's monthly income has more than doubled to 20,000 baht (over US$660).

Living in a strong, more spacious home has benefitted their three children. Chinnawat, 25, is a research assistant while his sisters Chonlada, 15, and Chonticha, 12, aim to become a chef and a doctor. Their father credit his children's good grades in school to their stable home and conducive environment.

Chankam said the families help keep the community clean and tend to the many trees in the village. They have meetings and parties at the community center that was built shortly after the houses were completed. "Home is life and the center of the family," says Chankam. "It's where we stay together happily."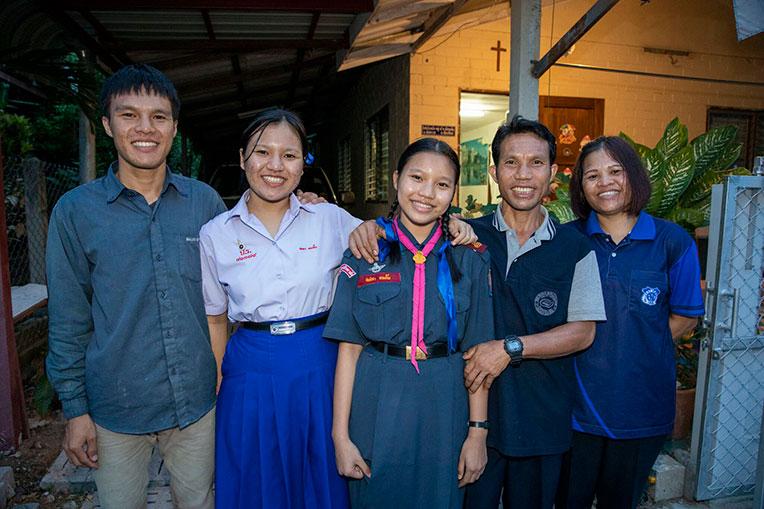 Besides poor living conditions, the water was polluted. Now she and her husband Thanakorn have privacy in their home and can safely drink the water without filtering it.

With her grown-up children living on their own, Yaneetipanan keeps herself busy with dancing, exercising and attending meetings at the community center. After moving into her Habitat home, she changed her name from Guan to reflect the new person she has become.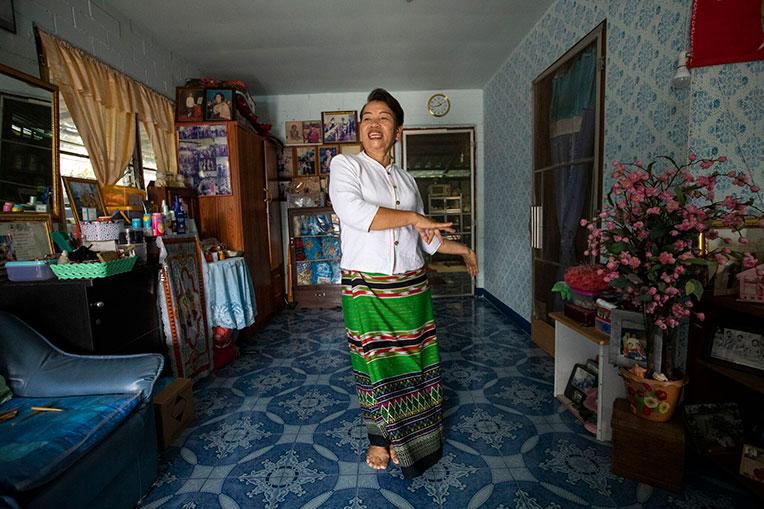 The Carter Work Project community is peaceful, warm and safe, she says. "We take care of one another and always share food."

These families in Nong Kon Kru village have demonstrated that strong and stable homes help build a strong and stable community.