This story is part of a series marking Habitat for Humanity's 40 years of building and influencing in Asia and the Pacific.

DHANGADHI, Nepal (September 2023) — Without a secure and affordable home, Mohan might have remained as an agricultural worker. Low wages, poor working conditions and a lack of social security would have been his lot, like the millions of people employed in Nepal's informal sector.

A key conversation, however, opened the door to lasting change. Now Mohan teaches in a government school and advocates for the rights of marginalized communities. Home is a two-story house that he shares with his wife and two of his children.

Mohan recalled meeting a staff member of Habitat for Humanity Nepal in February 2001. He learned about Habitat's partnership with low-income families to build decent homes. "It was as if the field had spoken to me, and the wind had delivered a message."

Together with several families, his family worked with Habitat Nepal to build new homes in Dhangandi, a sub-metropolitan city in the far western Sudurpaschim province. During the five-month construction process, Mohan and the other future homeowners encouraged and supported one another.

Mohan's two-room home was built on a 3-feet, solid stone foundation that was considered ambitious in those days. The brick walls were plastered with cement with timber beams supporting the house's structure.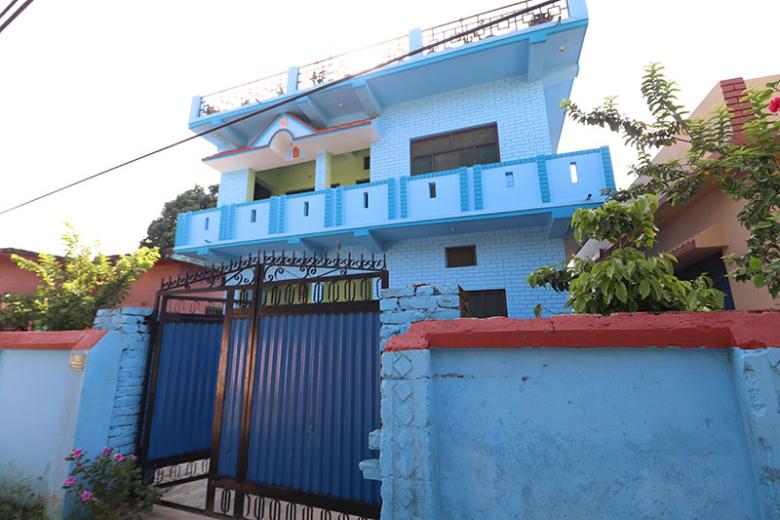 More than two decades after moving in, their house is now two-story high with eight rooms and two kitchens. "As our family grew, we added more rooms while keeping the original wooden windows," says Mohan. His family rents out the ground floor and uses the rooftop for storing grains, drying laundry and taking in sunshine during the winter months.

There are other areas of growth. "Despite belonging to a marginalized community, I have earned the respect of others over time, thanks to those who gave me the courage to pursue my dreams." Mohan beamed when he spoke about his children Khagendra, 20, and Dichha, 12. His eldest son Nirmal Kumar lives on his own due to his job.

While Mohan is a teacher, he is passionate about advocating for the rights of vulnerable people such as former bonded laborers. "No one should be deprived of a home," he declares. He also calls for improved access to health services and vocational training for these communities.

Sharing about his homeownership experience, he says, "It was a challenging journey, but the support and guidance of Habitat for Humanity Nepal gave me the strength to persevere. Today, I am proud to stand in front of my own home and marvel at how far I have come."

Habitat for Humanity has been working in Nepal since 1997. In fiscal year 2022, more than 230,000 Nepali individuals have partnered with Habitat Nepal to build or improve a place they call home. Visit habitatnepal.org or connect on facebook.com/habitatnepal/.