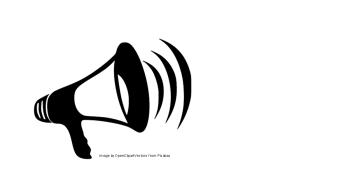 MANILA (March 28, 2019) — With the unveiling of the new advocacy grant winners, the youth are set to make their voices heard as they engage their peers and appeal to lawmakers in April. The 13 recipients include some who have been trained under the Leadership Academy, a key initiative of Habitat for Humanity's Young Leaders Build campaign, to empower young people as volunteer leaders. The winners will each receive between US$500 and US$1,000 to kickstart their projects that change perceptions, systems and policies on housing and secure land tenure.
Introducing our newest youth advocates (in alphabetical order):
Ashmita Shrestha, "Slum upgrading awareness workshop," Nepal: over three days, villagers in Hoklabari village will learn about their right to decent shelter and the relevant government policies as well as the impact of slum upgrading on people's quality of life.
Badabon Sangho, "Youth club led non-discriminatory succession database for women land owners using ODK android apps," Bangladesh: trained youth volunteers will use open data kits to collect information and create a database of women entitled to land in a village in Rampal upazila, Bagerhat district. The grant winner will also engage with local government officials to reinforce the country's legislation that allows women to inherit land.
Climate Change Adaptation, Mitigation Experiment Training Park, "Promoting disaster and climate-resilient green building in urban areas of Bangladesh": youth journalists will be empowered to report on and advocate for green buildings in the country. Tapping into such coverage, the grantee will make the case for promoting climate-adaptive and disaster-resilient construction with Bangladeshi policy makers and urban governing bodies.
DE-Kids Project Team, "Disaster Education Kids Project," Indonesia: about 100 school-going children and their families in Karangasem regency will learn about disaster risk reduction through a simplified curriculum taught by the grant winner. This is part of the disaster preparedness education that is supported by a grant from YSEALI Seeds of the Future and the Japan Foundation Jakarta-Asia Center.
Diane Glover, "Disaster Risk Reduction Forum," the Philippines: the Tacloban Youth Association will be mobilized to organize a forum on existing laws and regulations to enable young people to jumpstart their community's rehabilitation process after a disaster. The youth will create an emergency action plan that will be tested and refined in cooperation with village officials to strengthen the community's resilience.
iACADEMY Making Positive Action, "iMPACT against violence against women and children," the Philippines: animated videos are among the means to heighten awareness and empower public school students to prevent domestic violence.
Local Youth Development Office, Talisay City, "Initiating the quick emergency response team for youth — QERTY," the Philippines: through a series of workshops, youth leaders will learn more about disaster preparedness and first aid, and discuss policy and housing-related issues that the most vulnerable groups face in Talisay City. When the workshops are completed, the young people are expected to take action by presenting a disaster risk reduction plan to their local government council.
Markaz Al-Huzaim Youth Council, "#HousingForAll Intermadrasah Advocacy Youth Competition," the Philippines: over a month, Islamic school students in the conflict-stricken area of Datu Piang, Maguindanao, will be trained and guided in gathering data about community members' experiences with slum upgrading, housing, and security of tenure. They will then put up an exhibition to speak up for their right to decent housing and ensure they are included in the region's journey toward long-term peace and progress.
National Federation of Youth NGOs Nepal, "Youth for affordable housing, affordable housing for youth," Nepal: the grantee will address affordable housing issues in Nepal's capital Kathmandu by organizing a forum targeted at the organization's local network of youth volunteers, particularly those representing women, persons with disabilities and other vulnerable groups. Underpining the forum are a social network-based communications campaign, an advocacy paper, and a roundtable discussion among government officials, non-government organizations and other stakeholders on the ways to advance affordable housing.
Rastriya Dalit Network Nepal, "Advocacy initiative on gender and disaster risk reduction-friendly housing through mobilization of youth in Terai," Nepal: through organizing a "youth parliament" in Nepal's southeastern Province 2, the grant winner aims to provide social activists with a platform to influence policies and support the vulnerable Dalit community's right to land and low-cost housing. Local community members will also receive disaster management orientation and have to commit to implementing a relevant community action plan.
Rochelle T. Triguero, "Campaign for humanizing socialized housing," the Philippines: based on data that will be gathered from interviewing informal settlers, the grantee will drum up support for resettled families through various means. Those include engaging the public through social and traditional media, the youth at a university-based forum to be organized by student volunteers and a local government dialogue.
Swapner Alo Kishori Club, "Empowering adolescent girls in slums and raising awareness for a safe and inclusive environment," Bangladesh: about 10,000 slum dwellers in West Duaripara in Bangladesh's capital Dhaka will be mobilized for clean-up activities while children's views on decent housing will be sought. Girls and women will also benefit from a program that highlights the dangers of the menstrual stigma and child marriage.
Welcome Home Foundation Inc., "Let's all dance! a social equality movement," the Philippines: young residents in the Village of the Deaf and the larger community in Negros Occidental province will learn about the inadequate housing situation and how to have dialogues with those who are deaf and other communities to promote greater understanding.
Since 2016, a total of 100,000 individuals are estimated to have been reached through myriad projects implemented with more than 42 advocacy grants worth a total of US$30,000.

Apart from advocacy projects, youth supporters are gearing up for the peak of the Habitat Young Leaders Build. On April 13, thousands of young people in Asia-Pacific will take part in onsite and offsite activities to enable families to achieve the strength, stability and self-reliance they need to build better lives for themselves.

Join the Habitat Young Leaders Build community on Facebook bit.ly/HabitatYLB. Post on social media with the hashtag #HabitatYLB. Follow on Instagram and Twitter: @HabitatYLB.