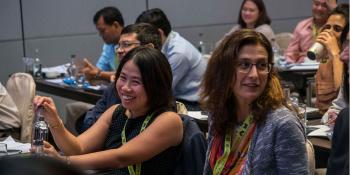 Microfinance institutions' leaders share about what they have gained from the Asia-Pacific Housing Forum
MANILA (August 21, 2019) — It has been four years since Kamrul Tarafder, President and CEO of ASA Philippines Foundation, a major microfinance nongovernmental organization, first attended the Asia-Pacific Housing Forum and his organization continues to reap the benefits.

Inspired by lessons learned and insights gleaned from the 2015 and 2017 conferences, Tarafder led his organization to disburse 7.6 billion Philippine pesos (about US$145 million) in loans for the housing market as of June 2019. Its home financing portfolio also jumped from 200 million pesos in 2015 to over 1.8 billion pesos in mid-2019, according to Tarafder.

A sector-wide platform, the Asia-Pacific Housing Forum brings together various stakeholders such as corporations, governments, civil society organizations and academia to address affordable housing challenges in the region. The biennial conference also offers opportunities for networking as well as collaboration among stakeholders in housing solutions.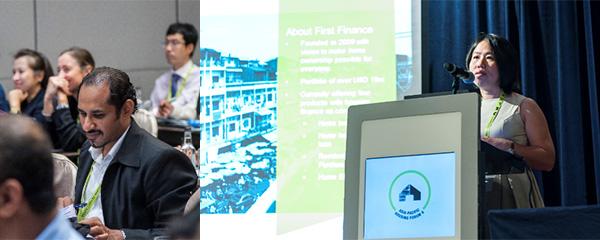 Other participants have also been inspired. "By joining the Asia-Pacific Housing Forum in 2017, I was able to experience how an international housing forum works. I was also able to gather knowledge and ideas from different sessions, different people in the industry and to see how I can apply them to local context," says Aruna Logus, Manager of Micro Housing and Enterprise Development, LOLC Finance, Sri Lanka's largest non-banking financial institution.

Sothany Chun, CEO of First Finance Cambodia, the country's premier institution specializing in housing finance, valued the opportunity for personal interactions with her peers around the region. "In 2017, a session for microfinance institutions was arranged for us. We were given a chance to meet each other. So we talked to each other, discussed what we were doing. It was a small group. That session was very useful because I could hear and learn from their experiences," she says.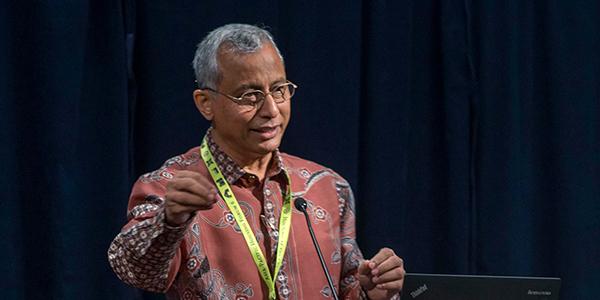 Such networking and interactions resulted in plenty of lessons learned, be it a unique solution to a problem or an improvement of old methods. Tarafder was delighted to hear what one organization did to collect payments. "They collect payment through the bank. All of their clients have to open a bank account. So before collection day comes every month, the client puts in a certain amount and it is automatically transferred. It was a very unique lesson for us. One day we might try this collection," he says.

LOLC Finance's Logus recalled how a microfinance institution's CEO used information technology to improve efficiency and reduce costs. He also lauded a speech by Tarafder that highlighted ASA Philippines' shift from a "know-your-customer" to "be-with-your-customer" policy.

Chun from First Finance Cambodia highlighted how such interactions allowed them to quickly adapt to new methods without having to personally test them. "In the past, we have always been initiating new things. Testing it if works or if it doesn't work because we cannot just adapt what an MFI is doing. But from the conference we know that there are other people who do exactly what we are doing…It is really good, we have revised our policy and process to match what others are doing as well," she says.

The relationships that have been formed between these microfinance institutions continued long after the conclusion of the forum. Chun and Logus contacted Anil Mehta, CEO of India Shelter Finance Corporation, after hearing him share about how he was able to make his company successful in the industry. Chun even traveled to India to check out the company's operations. 

When asked if they would recommend the Asia-Pacific Housing Forum to other financial institutions, all gave a resounding "yes!". The most vocal among them is ASA Philippines' Tarafder who says: "I think we're one of the advocates to join the housing program organized by Habitat for Humanity in the Philippines. Perhaps our presence has encouraged other microfinance institutions to join the Housing Forum. Fifteen MFIs in the Philippines have participated, with some of them being influenced by our recommendation."