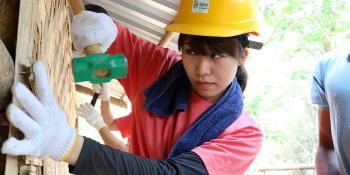 BAGO, Myanmar/NADI, Fiji (April 13, 2018) — In March, the Asia and Pacific Builds set the stage for over 100 volunteers and several families to come together to build homes and have a truly transformative experience. The builds were part of Habitat for Humanity's Young Leaders Build campaign that engages millions of participants to volunteer, raise funds and speak out for the cause of affordable housing.
At the Asia Build, 84 volunteers from Japan and Hong Kong worked on eight bamboo houses for low-income families in the village of Kankone in Bago city, Myanmar. At the end of the 10-day build, a commemoration ceremony brought together local state and township representatives, Myanmar scouts and community leaders who celebrated the handover of the homes to the families. The volunteers also promoted good sanitation and handwashing practices among the local community and handed over a public toilet facility situated in the local market.

The energetic group of volunteers from Hong Kong included television and radio travel host James Hong who was happy with the fruit of his labor. He said: "We wish the future of the homeowners will be like the bamboo their homes are built with — strong and independent."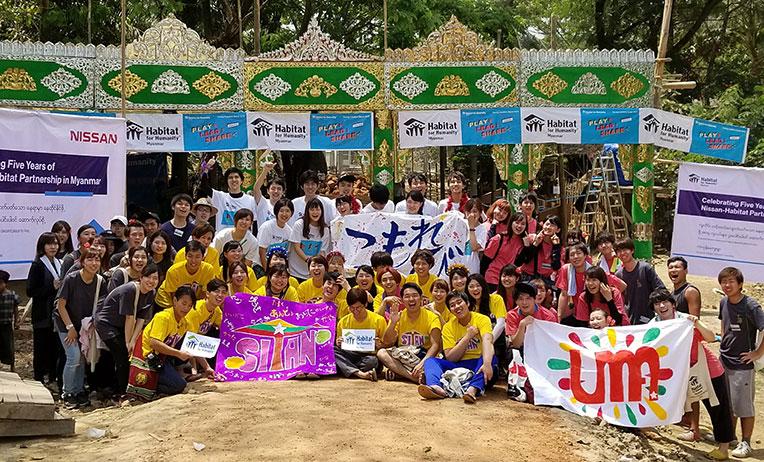 While many of the Japanese volunteers — who came from four different universities in the country — had gone on Habitat builds previously, they were excited about assembling frames and weaving bamboo strips into wall panels. Riota Matsumoto, a student at the University of Tsukuba, shared his experience: "I thought it would be easy to build the house  through seeing the workers doing it, but it wasn't!" The work might not have been easy but friendship bloomed as the volunteers worked side by side with the homeowners.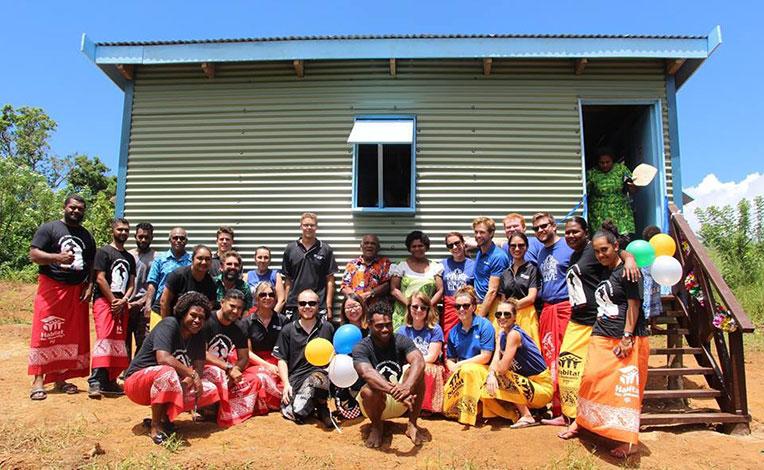 Thousands of kilometers away in Fiji, a similar story unfolded in the village of Sabeto, outskirts of Nadi, the third largest city in the country. An emotional Elesi praised the 20 volunteers who partnered with her to construct a new home during the Pacific Build. "The volunteers are so humble and friendly. I felt very lucky and proud at the same time," said Elesi, a single mother of two.

She spent four day building the foundation and putting up the walls and windows together with the volunteers who came from Australia, New Zealand and the United States as well as local volunteers. Elesi named her new home "Rainbow Halo", a nod to the symbol of hope that appeared on the last day of the build.

After the completion of the Asia and Pacific Builds, supporters in many other countries continued to support the Habitat Young Leaders Build through other projects and activities. 

Find out more by connecting with us on Facebook bit.ly/HabitatYLB and Instagram @HabitatYLB. Spread the word on social media with the hashtag #HabitatYLB.
No countries match the filter