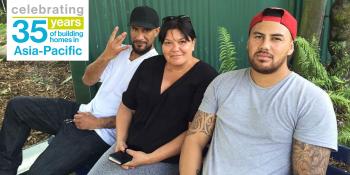 Mihi has come a long way since her early years when she had a tumultous life. As a child, she had witnessed gang violence in her home but she desperately wanted to keep her own children safe. "I came from a dysfunctional family, but I didn't want them to go through the life I had," she explains.
Things did not go as planned when she became involved with a gang member who is the father of her four children. Deep down she knew that she was not going to stay that way. According to Mihi, something inside her changed and she yearned to make life better for her children. Her desire for stability for her children kept her hope alive.

She was introduced to Habitat for Humanity when the organisation first came to her home town of Taranaki in New Zealand's North Island 25 years ago. At her brother's invitation, she accompanied him to a briefing held at the local Presbytarian church next to where Mihi had lived. Shortly afterward, her brother succeeded in his application and he became the first Habitat homeowner in Taranaki.

Although she was inspired by her brother's example, it was another five years before Mihi plucked up the courage to contact Habitat New Zealand.

Before having a permanent home, Mihi and her family moved from place to place. They initially lived in a house owned by the local church but it was cramped and the place was worn down. Eventually, Mihi and her family moved in with their family friends. Although it was an improvement, the place was still unsuitable for her family of six.

After a six-week wait, her family were accepted as future Habitat homeowners. "We were excited," she says. 

Mihi has special memories of the time when they were building their house together with another family working on theirs.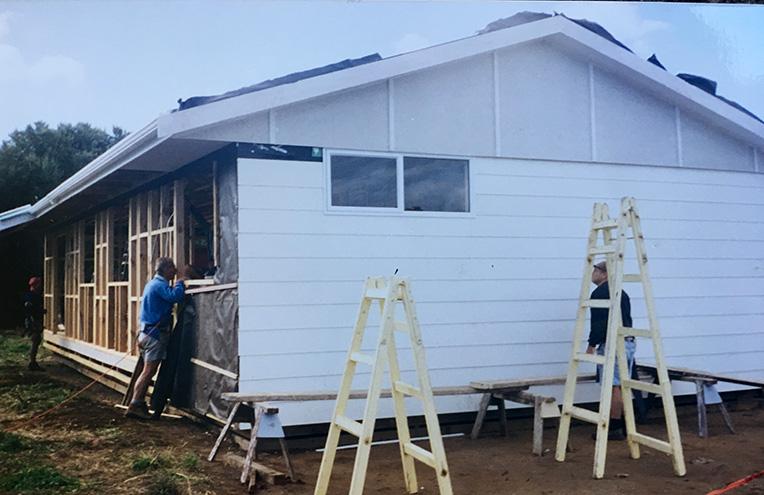 A volunteer team from the U.S. had worked hand-in-hand with the families. Mihi still remembers the amazing atmosphere of the build. "We gave them the whole Māori experience," she says. The volunteers stayed at the local 'marae', or a traditional meeting place, and took part in the 'hangi', a traditional Māori meal cooked in an underground pit oven.

Her family is still in touch with the Global Village volunteers. "They were awesome," says Mihi. "Even after they left, they would send the children presents every year."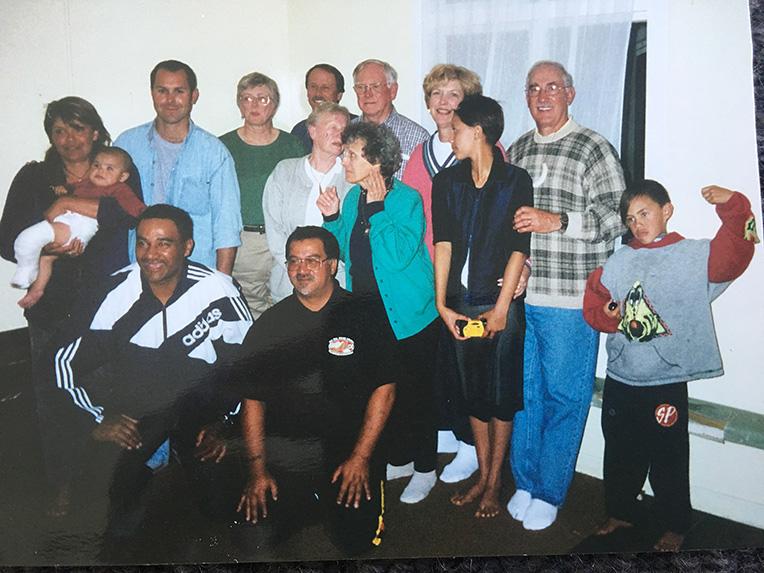 Owning their own home was a catalyst for her family to dream about things that they never thought were possible. An experienced traditional health practitioner, Mihi went on to complete her qualifications in that field. Today she runs her own home-based business and volunteers in various capacities in her community. She is also looking into investing in rental properties.

Her children also felt the effects. "My children had stability, they had security, they had a place to call their own," says Mihi.

Her children's father got help for his addiction problems and eventually became a fully qualified mental health nurse. Although Mihi and her children's father are no longer together, they have a cordial relationship. "We come together for our kids," says Mihi.
Her "kids" have also achieved success in their own lives. Her eldest child Pauline, a 33-year-old real estate agent, is married with two children. Izaac, 32, is a barber and has three children with his partner. Next is Tas, 27, who is the father of a child. Mihi's youngest child Kiana, 19, is taking a gap year break after finishing high school.

"The ripple effect has gone down to my children." Mihi says proudly. "For me personally, I don't think it would have been the same journey, had we not had that home".

She is determined to provide a hand-up to others, similar to what she once received. "I was given a break, so I want to give them a break as well," she remarks.

Today, Mihi remains a dedicated supporter. "I'm passionate about what the 'kāupapa' (meaning vision or mission) is about.  I know that if it helped my family, it can help other families."

She has been part of Habitat's selection panel for a number of years, interviewing and assessing future homeowners in Taranaki. Not only is she a mentor to future homeowners, she also offers free services through her business to Habitat families.

For the past four years, Mihi has served as a board member of the Habitat for Humanity Taranaki affiliate. She also chairs Habitat for Humanity New Zealand's Māori Advisory Group. In this role she is helping to lead a national strategy of Habitat's engagement with New Zealand's indigenous people.

Mihi describes her passion for helping others as giving back. "You have to be a beacon to someone else."

Find out more about Habitat's work and our supporters through our e-newsletter, Asia-Pacific Update. Subscribe now.