Earthquake-affected Nepali families, who rebuilt their homes with Habitat, cite better health and educational prospects among positive changes.
As a widow struggling to raise two children, Samita did not know how she managed to survive after a devastating earthquake hit Nepal in 2015 and reduced her house to rubble. "In my opinion, it is difficult to live as a single woman in our society and it is even more difficult if one does not have a decent house," she said.

Samita and her sons had to live in a temporary shelter for three years. Life started to look up in 2018 after she rebuilt her house in Baluwa village, Panchkhal municipality, Kavrepalanchok district, with Habitat for Humanity Nepal's support.

"I rented land and with the help of my sons, we grew potatoes and other vegetables which brought in income and food for us," Samita recalled. She also added a kitchen and a new line for electricity has been connected to her home. She shared, "My elder son just got married. I recently purchased a cow and I plan to add an extension to the back of the house for a cowshed.

"Having a Habitat house built up my confidence to take out and repay the loans. I have started saving for the future as a member of a local microfinance institution."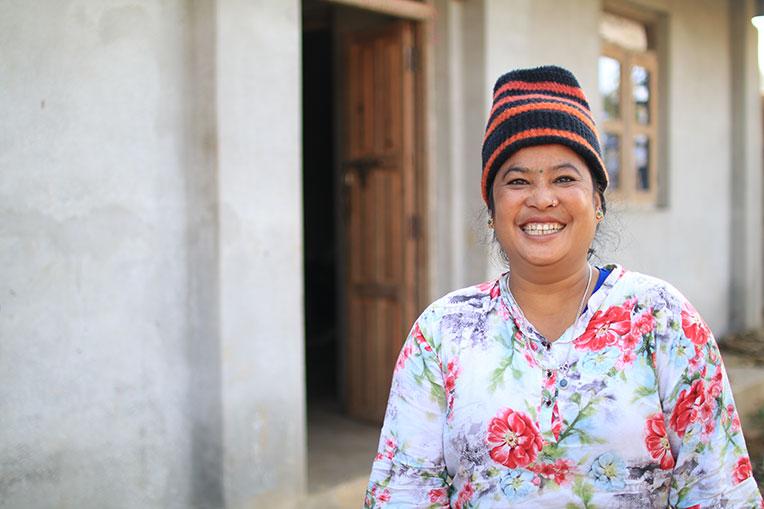 "My sons are now grown up. I can breathe a sigh of relief," said Samita. "If one has the courage to fight, solutions for survival will be revealed through the difficulties. Now I do not feel that being a single mother will make any difference if one is self-empowered."

On April 25, 2015, Nepal was hit by a 7.8-magnitude earthquake that killed nearly 9,000 people and destroyed over 400,000 homes, and left 2.8 million people displaced.

Habitat Nepal and Architecture Sans Frontiers partnered with over 5,000 families in Kavrepalanchok and Nuwakot districts to rebuild earthquake-resilient homes. A report commissioned by Habitat and published in April 2020 outlined four emerging lessons with insights for future disaster responses by governments and various stakeholders.

Meet other families like Samita who have found lasting solutions to their shelter needs.
Off
Opening the door to lasting solutions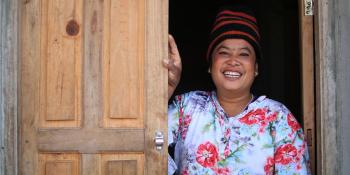 Opening the door to lasting solutions