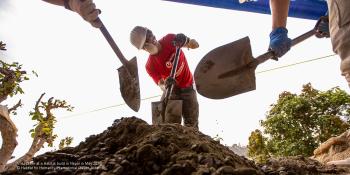 Going beyond builds
Young volunteers share how they stay engaged amid a pandemic.
Over the past decade of the Habitat Young Leaders Build, volunteers had actively worked on home construction until the global COVID-19 pandemic put a halt to in-person activities. But all is not lost. Vas Menon, 17, said: "There is more to helping Habitat for Humanity than going out for a build." A volunteer with Habitat Indonesia since 2017, the high school student had helped build homes, painted walls and laid foundations in various locations in Indonesia. He also took part in fundraising activities.

In Indonesia, where the number of new COVID-19 infections has dropped to over 4,800 a day on April 12 from a high in January 2021, the role of housing as the first line of defense against the pandemic remains crucial. "Housing is more important than ever; housing keeps people safe from the pandemic," he said.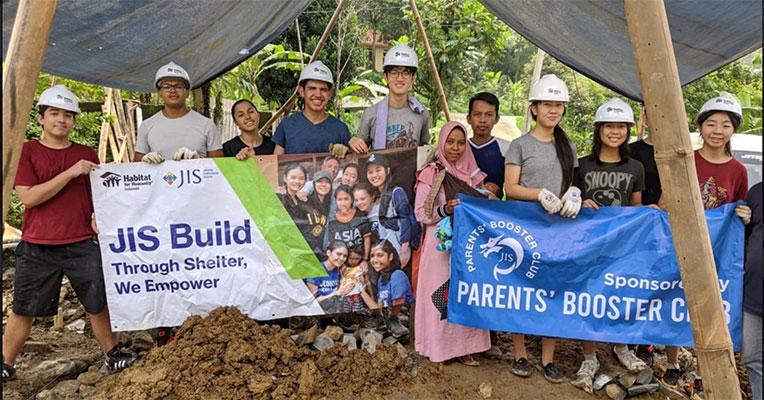 Vas became friends with Diego Marques due to their shared passion for volunteering. They met through the Habitat club in Jakarta Intercultural School which has actively supported Habitat Indonesia for over 15 years. The club had planned to raise their target for volunteer builds from five to eight per academic year.

Besides builds, the club had organized fundraising swim meets in 2018 and 2019 in which parents and teachers sponsored students for each lap that they completed. In 2020, the swim meet was cancelled to ensure safety amid the pandemic.

While the buddies cannot volunteer on build sites due to the pandemic, they and their peers at the Habitat club continued their community outreach activities remotely. They donated to provide food care packages, comprising cans of preserved meat, rice, and oil to communities most affected by the pandemic.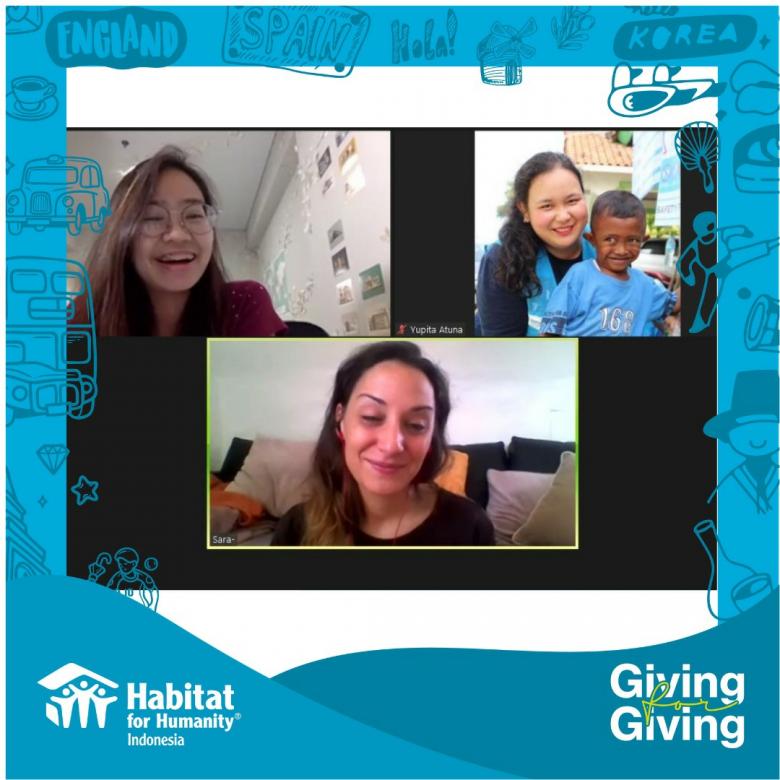 Through the virtual volunteering activity, "Giving for Giving," Diego provided Spanish lessons while Vas taught English. Fees from the lessons went toward supporting Habitat Indonesia's temporary shelter for medical workers project.

Fellow Habitat club members Ananya Sahai and Sara Bohra, both 18, also found ways to continue engaging with Habitat. Other than joining "Giving for Giving," they participated in the online events that marked the launch of the Habitat Young Leaders Build campaign in December 2020.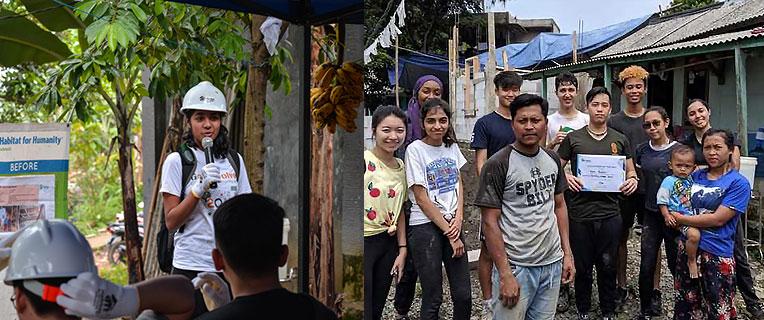 Ananya and Sara look forward to visiting Habitat communities again because of the opportunities for students to build relationships and strengthen the communities. Ananya said, "We get to talk to people; sometimes we sit and have lunch with them. And just observe life in the village to get a better context of who we are helping."

Throughout the Asia-Pacific region, young volunteers like Vas, Diego, Ananya and Sara are supporting the regional #HabitatYLB movement including implementing activities that contribute to Habitat's COVID-19 responses and Habitat's global fundraising initiative, Homes, Communities, Hope +You. Now in its tenth year, the Young Leaders Build 2021 campaign will mark its peak on April 24 with a volunteer conference. Register for the conference at https://bit.ly/YouthfromHome. Follow the campaign on Facebook, Twitter and Instagram.