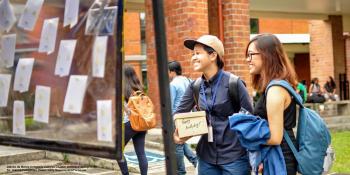 MANILA (May 16, 2018) — The results are in! Twelve recipients comprising young people and youth organizations will receive grants for advocacy activities as part of the Habitat for Humanity Young Leaders Build campaign. From documentaries to seminars to art projects, our supporters are demonstrating the importance of decent and affordable housing in the Asia-Pacific region.
In addition to projects from Fiji, Hong Kong and Japan, find out more about the following grantees from Bangladesh, Nepal and the Philippines:
Nepali students Prashamsa Lamichhane and Rujita Adhikari will address the challenges of Nepal's gender inequality concerning the ownership of property. They aim to encourage low-income women in the rural municipality of Uttargaya to advocate for changes in traditional property and land distribution. In a two-day program, the students will make the case for gender equality in Nepal with presentations on women's social, financial and property rights with special emphasis on the importance of land ownership procedures. Through this activity, Prashamsa and Rujita hope the women in Uttargaya will be more aware of their rightful claims to secure land tenure and ownership, and will be able to be more self-reliant through increased livelihood opportunities.
With the advocacy grant, Nepali youth empowerment organization Sangsangai will set up a legal advocacy and community information sharing center in municipalities affected by the 2015 earthquake. The center aims to raise awareness of Nepal's housing policies and promote a better understanding of the roles of various government bodies in housing and urban planning. To that end, the center will provide information about government policies and disseminate best practices on low-cost housing as well as home gardening and techniques on hydroponics technology. Youths will be involved in the entire process of setting up and running the center in "Project GHAR: Good Housing and Resources for all".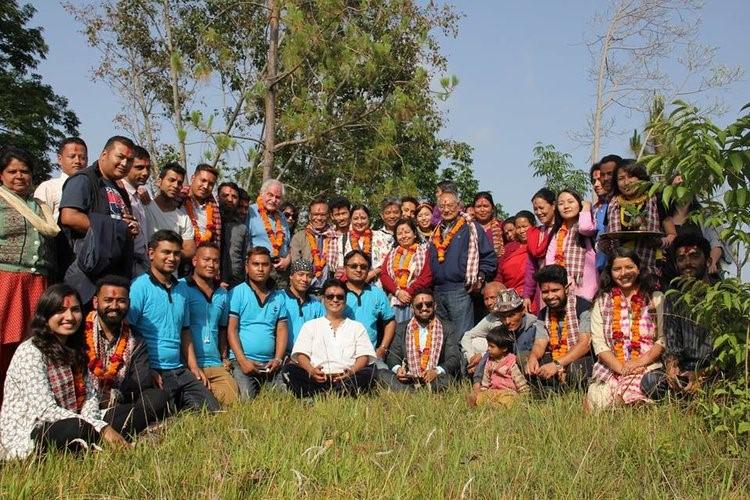 Aashraya Nepal will use the advocacy grant to build up youth champions who will support and monitor community changes in Dhading, one of the most affected districts following the 2015 earthquake. It will organize a field visit to the rural municipality of Khanayowas, and design and  deliver a workshop for youths from the local wards. The youths will learn about recent laws, policies and regulations on housing, land and property; gender equality; and available funds for post-earthquake reconstruction. In their "Janta ko Sawal, Netrito Sanga" (People's Questions to Policy Makers) project, Aashraya Nepal will also select five young people for an interaction program. The young people will be introduced to the ward and rural municipality presidents, local government representatives, nongovernment organizations, engineers and journalists among others  to find out more about housing issues.
Led by Pixel Plus studio in Dhaka, Bangladesh, youths will produce a documentary on the kind of fire hazards that slum dwellers face and highlight their difficulties in rebuilding their lives after a fire. The documentary will be posted and promoted on YouTube with Pixel Plus calling for key reforms and changes in laws that ensure secure, adequate housing in Bangladesh. Through such an emotional appeal, Pixel Plus aims to rally the public to be united in helping people who lack adequate housing at the local and national levels.
Bistekville 1 Youth Organization will set up an "art gallery" in an unusual location — Freedom Park that is located in front of the House of Representatives in the Philippines' capital city Manila. Youths from the organization and local artists will be invited to produce and exhibit art pieces that show the importance of secure tenure and the reality of poverty housing.
Habitat for Humanity Philippines' PISAY Campus Chapter, in partnership with the College of Saint Benilde School of Design and Arts, will produce a documentary based on the immersion experience of youths who have lived temporarily in select slum communities. The campus chapter will also coordinate with the local government to visit these slum communities and arrange small group discussions on how affordable housing projects can be further improved and better implemented with community support. These activities will also be captured in the documentary that aims to share the learnings and advocate for change.
Disaster resilience is the focus of an initiative by Habitat for Humanity Philippines' Ateneo de Manila University Campus Chapter. Through interviews with different community members in Bistekville 4, Quezon City, the campus chapter discovered there are concerns over two fire related incidents in the last few years. To address the issue, youths from the campus chapter and the local community will organize a basic fire prevention seminar and training, including the delivery of fire/emergency kits to the families, the development of an exit and emergency plan, and a survey of the area to determine the best locations for fire extinguishers. Through the project "

Fire Prevention: Lunas sa Di Inaasahang Bukas (Prepared for the Unexpected)"

, the youth leaders will empower local community members to make their own decisions on how to make their community safer and more disaster-resilient.
Khalilur Rahman will leverage the high social media usage by youths to draw attention to the issue of slums in Bangladeshi's capital city Dhaka. He plans to set up a booth at a busy intersection in Dhaka to share facts and figures about the lives of slum dwellers, and the challenges they face with over-population and alack of urban planning. Visitors to the booth will be encouraged to share what they have learned on social media. Through such posts with some even going viral, Khalilur hopes to generate buzz for the slum issue. A summary of the photos and social media posts will be presented to local authorities to promote the cause of slum dwellers.
John Oliver Tablazon from General Santos, southern Philippines, aims to create a ripple effect among youth leaders by educating them on how they can contribute to more resilient communities. He aims to gather a group of youth leaders to form an advocacy team and coordinate activities at the local level for disaster resilience. The activities will include working with local disaster risk reduction office to obtain disaster-related data, and use this information to assist in the formulation of a shelter plan or implementation of safe shelter initiatives and activities. The latter include the Participatory Approach for Safe Shelter and Settlements Awareness (PASSA) Youth, a methodology that allows collective decision-making and develops local youth capacity to design and create safer communities. The advocacy team will also develop thematic materials that will be disseminated among select communities and propose an action plan that is jointly developed with local leaders and decision makers to reduce vulnerabilities based on their research.
Join the Habitat Young Leaders Build community on Facebook bit.ly/HabitatYLB. Post on social media with the hashtag #HabitatYLB. Follow on Instagram @HabitatYLB.