Join our mission of connecting families with the life-changing impact of decent, affordable shelter
See all openings
At Habitat for Humanity International, we embrace a history rooted in creating equity – we take our principles seriously by courageously committing to a culture and workplace where all staff feel safe, welcome, visible, respected, supported and valued.
As an equal opportunity employer, we encourage people of varied races (which is inclusive of traits historically associated with race, including, but not limited to, protective hairstyles and hair texture), ethnicities, national origins, tribes, religions, ages, gender identities and expressions, genders, sexual orientations, marital statuses, disabilities, veteran/reserve national guard statuses, socio-economic statuses, thinking and communication styles to work with us.
Across Habitat's many networks, we're working together to support the life-changing mission of connecting families and communities with the transformational impact of decent, affordable shelter.
Learn more about and apply for many different types of opportunities with Habitat, including our current employment, volunteer and internship opportunities below. You can also search for open positions with Habitat for Humanity affiliates, as well as positions with our national organizations located outside the United States.
Returning candidates: If you have previously applied for a position with us, sign in to review your information.
In partnership with local Habitat organizations across the U.S., Habitat places AmeriCorps members in a variety of roles to increase Habitat's ability to build and repair homes, expand housing services and engage the community. These are not jobs, but rather part-time or full-time service opportunities that offer a modest living allowance for up to one-year terms. Whether serving on an active build site or within an office setting, AmeriCorps members can learn and develop new skills and confidence, while serving a critical role in helping address important community needs.
Consultancies are time-bound, project-related engagements that run through a competitive bid process. These include tasks such as housing research,  IT projects, baseline assessments and more. Consultants typically provide their own equipment and work independently to meet the deliverables and timelines outlined in the statement of work.
When seeking funding and institutional awards from professional foundations or institutional donors, Habitat looks to fill roles to supplement our existing talent in support of those projects. Opportunities typically include chiefs of party, project managers and technical subject matter experts in areas such as housing, WASH, land tenure, urbanization and disaster response. These roles are typically time-bound, field-based in nature, may have national or multi-country scopes and are contingent upon Habitat being awarded the funding.
Our Disaster Risk Reduction and Response program helps communities around the world prepare for and recover from disasters that impact affordable housing. Habitat provides shelter assistance, technical support, training and partnerships to individuals who find themselves in unthinkable situations due to disasters caused by natural hazards, displacement, war, and civil unrest. During active disasters, we may recruit a variety of professional skill sets, especially candidates who have previous disaster response experience and familiarity with the region. In blue skies, we may recruit professionals in the field of community-based disaster mitigation and resilience planning related to the built environment. The positions last from 90 days to several years and may involve long hours and intense work environments.
Employment opportunities with our headquarters may be part- or full-time with competitive benefits and span all levels and departments of the organization. Positions may arise in the areas of communications, finance, human resources, information technology, program management, resource development and more. Employment positions may be located on a full-time or hybrid basis at our main headquarters offices in Costa Rica, Kenya, Slovakia, Philippines or the U.S., while others may be remotely-based.
Habitat for Humanity operates at the local level as a federated organization, with more than 1200 affiliates in the U.S. and more than 70 countries. Each Habitat coordinates its own construction, selects local homeowner applicants, and many operate local ReStore home improvement centers. We list some of those openings here, and you can find even more by visiting their websites. Search for your local Habitat.
Internships at our headquarters introduce applicants to careers in the non-profit community in a variety of functions supporting Habitat's mission. These opportunities provide experience working with meaningful, relevant projects, while developing important professional skills. Internships are time-bound, generally part-time, may be paid or unpaid and may be based remotely, hybrid or in our offices.
Volunteer opportunities with our headquarters provide a chance to put your professional skills to work for a greater purpose. These short- or long-term opportunities leverage your business expertise to help Habitat serve even more families. Opportunities may arise across the organization in areas such as social media, grants, volunteer coordination, research, communications, program operations or resource development. Find even more ways to volunteer outside of our headquarters.
Ethics and safeguarding
We require that all staff take seriously their ethical responsibilities to safeguarding our intended beneficiaries, their communities (especially children), and all those with whom we work. In line with the prevention of sexual exploitation and abuse, all staff must pass a thorough background screening and will be held accountable to upholding our policies around ethical behavior, including safeguarding and whistleblowing.
Diversity, equity and inclusion
Habitat for Humanity International is committed to building a diverse, inclusive workforce, and that begins with our talent acquisition team. We endeavor to reach diverse audiences for our openings, are committed to having diverse interviewer panels for candidates and work to educate hiring managers about important issues such as unconscious bias and how to conduct fair and equitable interviewing and hiring processes.
In alignment with our core values, we strive to keep our recruitment processes consistent and fair. To request a disability accommodation related to completing a position application please contact [email protected] and include "Disability Accommodation" in the subject line.
Habitat for Humanity is dedicated and committed to building a diverse workforce and inclusive culture. As a result of our ongoing efforts, in 2022 Habitat for Humanity was awarded the designations of Best Place to Work for Disability Inclusion by the Disability Equality Index and Top Diversity Employer by DiversityJobs.com.
Employee offerings and benefits
Habitat for Humanity International's total rewards philosophy is to competitively compensate our employees for contributing to our role as a leading global nonprofit working in local communities across all 50 states in the U.S. and in more than 70 countries.
Expand to read our employment offerings:
Market competitive salaries, with ongoing eligibility for increases and promotions.
Heavily subsidized medical and dental coverage for employees and dependents.
Pre-tax health, dependent care and transportation flexible spending accounts.
Competitive paid time off programs, including vacation, holidays, sick time, parental and personal leave.
Paid mission leave for local and global Habitat-sponsored service opportunities.
HFHI provided short and long-term disability coverage.
Voluntary benefits at group rates.
Position-based eligibility for alternative work schedule, e.g. flexible hours or e-work.
HFHI provided individual life insurance coverage with option to purchase more.
403(b) retirement plan allowing pre-tax employee contributions with HFHI match.
HFHI provided Employee Assistance Program coverage for employees and dependents.
Employee recognition program.
Tuition reimbursement for eligible college expenses.
Career and personal development resources.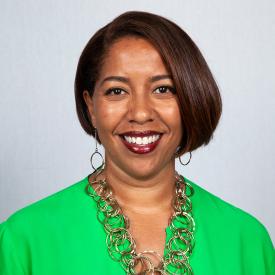 Diversity, Equity and Inclusion Officer
"You all feel as though you are working toward a common mission that gives you a sense of purpose, a sense of passion. We're actually part of something bigger than ourselves. We're part of a movement."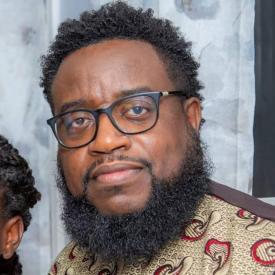 "Professionally, for me, I think Habitat offered me the opportunity to really grow and stretch my skills."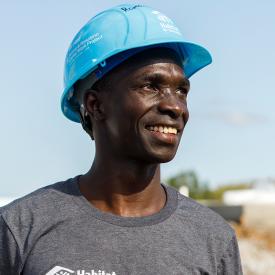 "I've seen families transform. I know for a fact it changes lives."