RV Care-A-Vanners
Travel in your RV to a variety of build sites across the U.S.
If the open road calls to you, the RV Care-A-Vanners are for you. This volunteer program invites anyone who travels by recreational vehicle to make Habitat part of your journey, or even your destination.
Coronavirus impact on RV Care-A-Vanner builds
The COVID-19 pandemic has brought unprecedented challenges to all parts of society, Habitat for Humanity included. Habitat for Humanity International has taken several actions to consider our viability in the long term and prioritize the health and safety of our staff, volunteers, partners and the people we serve.
Among those actions, Habitat for Humanity International is suspending all RV Care-A-Vanner builds until December 31, 2020.
If a volunteer has a question or needs assistance, they can contact Habitat for Humanity International's RV Care-A-Vanner team at [email protected].
About the RV Care-A-Vanner program
Bring your family and friends. Everyone is welcome, and no experience is necessary. We understand that whether you live your life on the road full-time, or just squeeze in an adventure when you can, you appreciate the need for safe, affordable housing. This is your opportunity to help provide the same for others.
If you spend a lot of time on the road, you likely consider anyone you meet to be a neighbor. We feel the same way. It's this mindset that helps us further our mission. We'd love for you to partner with us because there are a lot of neighbors who need our help. By participating in Habitat's RV Care-A-Vanners, you will actually get to meet and work with families on their house and help them create a place they can call home. It starts with recreation, but ends with relationship.
There are many ways to get involved in the RV Care-A-Vanners program. Some RV Care-A-Vanners have trained to be Master Safety Trainers and travel the country training Habitat affiliates in the latest safety regulations. Others train to become a part of our Disaster Rebuild Team to help communities recover after a disaster. Other skilled volunteer opportunities are available as well, including serving on the RV Care-A-Vanner desk staff to help manage the program.
Besides hands-on volunteering, our RV Care-A-Vanners have become Habitat advocates. Many donate not only funds, but their time to speak to churches, civic groups and the media about the importance of safe, affordable housing and the results of poor living conditions. Additionally, some have even organized fundraising teams or sponsored entire houses.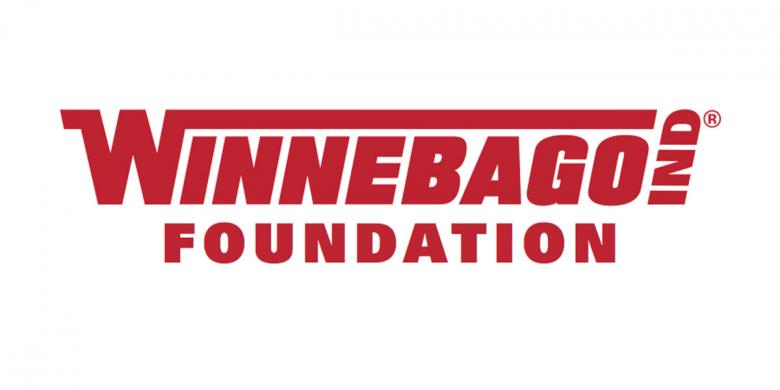 The RV Care-A-Vanner program is proud to have the Winnebago Industries Foundation as a lead supporter of the program's Disaster Rebuild Team deployments. 
Donate to the RV Care-A-Vanner program
Join the RV Care-A-Vanner community
Care-A-Vanner resources
Frequently asked questions
The RV Care-A-Vanners volunteer throughout the United States and Canada.
Many of our builds do not have access to a bathroom or shower house, therefore you must have a self-contained RV with holding tanks that can be dumped in compliance with local, state and federal law. It is not the responsibility of the Care-A-Vanner desk nor the affiliate to accommodate your sanitation needs.

In addition, All Care-A-Vanners will be required to have a background check to participate in builds going forward. This is to protect our partner families and you. Many local Habitat affiliates require background checks and by having one through Habitat for Humanity International, you won't have to go through the process every place you build. After signing up for a build, you will be sent a message with a link to take you to a secure portal where you will be asked for addresses, social security number and maiden names. The check consists of a sexual offender check and a criminal background check. It does not include a credit check even though that language is in the information you receive. It is required by law that we insert the language around credit checks even though we don't do one. Once passed, a note will be put on each build roster that you have completed a background check. No one at the Care-A-Vanner desk will have access to your personal information and you will not have to pay for the background check.
No problem. We'll be happy to teach you on-site. We have a wide range of projects to suit your comfort level including framing, roofing, interior and finish work and renovations. You can try something new, or stick to something more familiar. Alternatively, we also need volunteers in the Habitat offices, or to act as "gofers" around the build site.
Generally, each build consists of eight to 20 volunteers and lasts about two weeks. The build begins with a welcome event hosted by the local Habitat office. Each work day typically entails a morning devotional and six to seven hours of building, with morning, lunch and afternoon breaks. Depending on the build, lunch may be provided.
The local Habitat office will provide low-cost RV parking, instruction, supervision, power tools, building materials and ladders. Additionally, volunteers can expect at least minimal electric hookups, access to water and a nearby dump station.
Please prepare to bring sturdy work shoes, gloves, a tool belt, hammer, square, pencil and measuring tape. While RV Care-A-Vanner volunteers each pay their own expenses, some may be tax-deductible.
RV Care-A-Vanner newsletter
Subscribe to the monthly RV Care-A-Vanner newsletter.
Contact us
Email
Mailing address
RV Care-A-Vanners
Habitat for Humanity International
322 West Lamar Street 
Americus, Georgia 31709-3543 USA
Telephone
Toll free: 1-800-HABITAT (1-800-422-4828), ext. 7534
229-410-7534
Fax
229-410-7490
Visit our office
We invite you to visit the RV coordinator's office on A2 in The Clarence Jordan at 322 West Lamar, Americus, Georgia. If you are coming by RV please park in the Old Market Place Building Parking Lot at 721 West Church Street and walk over.
You are encouraged to visit the Global Village & Discovery Center at 721 West Church Street to see what Habitat does in other parts of the world.