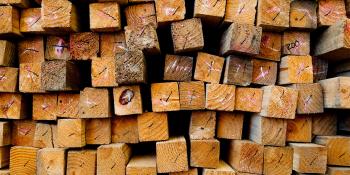 The mission of Habitat for Humanity is to build strength, stability and self-reliance through shelter. Together, with the support of our corporate partners, we can achieve that goal.
A corporate partnership with Habitat for Humanity can give your organization a way to enunciate your social responsibility strategy clearly and concisely – helping build a world where everyone has a decent place to live. Create a meaningful relationship with the impact, history and brand value of Habitat for Humanity and make yourself stand out with your consumers, vendors, employees, peers or business partners.
Corporate partnership can be achieved two ways:
Local partnership
If you are interested in working with Habitat in a single market and/or a small donated product offering such as less than one truckload, please connect with your local Habitat office to discuss partnership details.
Global, national or multi-market partnership
Habitat provides an excellent way to promote your corporate social responsibility goals on a global platform while making a lasting impact.
Create a unique partnership across your footprint through opportunities such as:
Engaging employees through national or international team builds for offices around the globe.

Reach your target audience through national programs such as Women Build, Veterans Build, Neighborhood Revitalization or Aging in Place, or global programs like the Terwilliger Center for Innovation and Shelter.

Large-scale donated product offerings of two or more truckloads.

National cause marketing campaigns.
See other potential engagement opportunities, or read the FAQ below to learn more about corporate partnership benefits.
Frequently asked questions
Thank you for your kind donation. It depends on the quantity you are donating. If you have a very large donation — e.g. truckloads — please send details to [email protected] and our team will be glad to help you coordinate that donation.

To donate smaller amounts of household goods, furniture, new building supplies, etc., please connect with one of our local ReStores. Just enter your zip code to find the contact information to speak with your local Habitat for Humanity and coordinate the donation.
Please enter your zip code to find the contact information for your local Habitat. They will discuss local volunteer opportunities with you and any corresponding sponsorship requirements.
Habitat for Humanity has a presence in local communities across all 50 states and in over 70 countries around the world. See a map of our global presence. Each local Habitat is independent, but Habitat for Humanity International can help coordinate a streamlined volunteer campaign across your footprint as a part of corporate partnership.
Corporate partnership is a demonstration of your company's support for our global vision of creating a world where everyone has a decent place to live. View a list of our many different engagement opportunities.

Corporate partnership with Habitat for Humanity International is an opportunity to leverage our $15.6 billion brand to demonstrate your corporate social responsibility and support for the need of affordable housing to your customers, employees, peers and stakeholders. We will tailor a specific engagement plan based on your goals and help you bring it to life. Corporate partnership with Habitat International requires a minimum donation of cash, donated product or a combination of the two.
For cash, the annual minimum is $100,000 over any 12-month period.

For donated product, the minimum is either $250,000 in product (fair market value) or $100,000 in product (fair market value) plus $15,000 cash.

For a cash donation of $100,000 or more, the communications benefits include announcing our partnership on our Habitat.org newsroom, with an audience of 6 million, and on our social channels, with an audience of 2 million; use of our Habitat global logo; listing in our annual report; networking opportunities at our annual Leadership Summit; and partner managers to help you manage your volunteer build programs and communications with local Habitat organizations. 
If you are interested in partnering solely with your local Habitat office, you will need to contact them directly to discuss. If you are focused nationally, then yes – please reach out directly to [email protected] to explore. Please include details on the following:

Type of item(s) being offered.

Specific types/designs/models.

Quantities.

Associated value/MSRP.

Please indicate physical location of items as well as if pick up would be required or delivery would be provided. Please also clarify if these items were intended for use on a build site or if you would be open to donating them to our network of ReStores, which helps our local offices generate much-needed financial support to advance our mission.
A cash contribution is required to cover the cost of coordinating the team build day at the local level.

 
Yes, there are hard costs involved with providing your team with the opportunity to volunteer, including the cost of land, building supplies, safety equipment, and operational costs.

The volunteer experience represents value to our partners that want to showcase it as part of their broader corporate social responsibility strategy. Internally, there is morale building and improved retention for employees. Externally, partnership provides brand benefits through association with our well-recognized and trusted brand while using photos, stories and impact features from the build site to tell a compelling story about your support for Habitat. We very much appreciate our partners who truly collaborate on our mission.
With our federated network, each local Habitat is an independent entity operationally, legally and fiscally. Habitat for Humanity International is the organization which stewards the brand and guides the programming of Habitat at the global level. In other words, Habitat for Humanity International creates the blueprint, and each local Habitat brings the mission to life according to the needs and resources in their community.
We appreciate your interest and support of Habitat at any level or location. Your strategy and goals for engagement will determine the best approach:

One to two markets of engagement:

Please work directly with your local Habitat office.

Multi-market or national/global engagement:

Habitat for Humanity International has the tools and resources to bring a broad-scale national or global partnership to life.

Dedicated teams can help with public relations and communications, grants management, impact reporting, local office Good Standing, advocacy, etc.

A central point of contact can help you manage different Habitat programs across your portfolio of engagement.

Partnership unlocks the privilege of universal Habitat name and logo usage with approval.
Without the local offices, there would be no Habitat. Our network touches families every day and brings our mission to life. We believe that successful partnerships with Habitat for Humanity International are built on close local relationships, which grow even stronger due to increased collaboration and alignment.
Contact us
Interested in increasing employee satisfaction? Contact our Corporate Partnerships team:
Corporate Partnerships
Habitat for Humanity International
322 W. Lamar Street 
Americus, Georgia 31709-3543 USA
229-410-7540
[email protected]