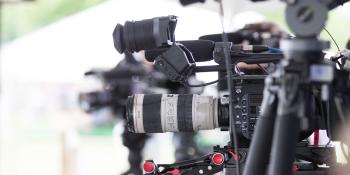 Habitat for Humanity's newsroom has the latest press releases covering Habitat's corporate news.
Habitat for Humanity has experts available to the media on a wide array of topics, including affordable housing, residential home construction and repairs, neighborhood revitalization, community development, volunteerism, philanthropy and nonprofit fundraising, disaster recovery, international development, housing microfinance, among others.
Members of the news media may request interviews or additional resources — including high-resolution photographs and video footage — by contacting the media and public affairs team at [email protected] or at (404) 420-6732. For all non-media related inquiries, please call 1-800-HABITAT – (800) 422-4828.
Habitat for Humanity newsroom
Sign up to receive emails with Habitat's latest press releases.
Media contacts
Contact our Media Relations team at [email protected]. We can offer the news media high-quality Habitat photography and video as well as quotes and interviews about our work.
We can also offer interviews with subject matter experts on topics such as: volunteerism, home construction, philanthropy, cause marketing, operating home improvement retail stores, international development, social services and more.