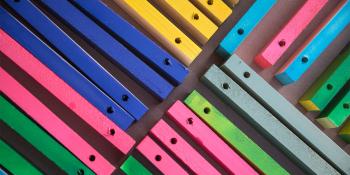 Media and entertainment partners
Thanks to our partners in the media and entertainment industry who have joined us in raising awareness about the need for simple, decent and affordable housing.
Key media and entertainment partners
"The Carpenter's Gift"
Written by children's historian David Rubel in collaboration with Habitat for Humanity, and illustrated by Jim LaMarche, "The Carpenter's Gift" celebrates the Christmas tree at Rockefeller Center, an American tradition. Each year, the tree is milled into lumber that Habitat for Humanity uses to build a simple, decent home with a family in need. Learn more about "The Carpenter's Gift" and where to buy it.
"Last One Home"
The New York Times best-selling author Debbie Macomber, "Last One Home" shares the story of three sisters divided by decisions made when they were young. A Habitat for Humanity homeowner's story is featured as the novel explores issues of affordable housing and single parenthood against the backdrop of family and new love.
The prayer and ribbon-cutting ceremony took only a few minutes, and then Cassie was handed the keys to the home she had spent so many hours building. And there on the south side of the house was space for a garden.
CMT One Country
CMT One Country connects you to ways to take action and bring about positive change in your community. We believe that every individual truly has the power of one.
iParticipate
The Entertainment Industry Foundation's multi-year campaign, iParticipate, helps make service and volunteerism a national priority. The campaign aims to engage the entertainment industry with the work of nonprofit organizations.