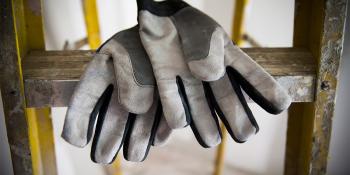 Private philanthropy partners
Habitat for Humanity is grateful for the generosity of every donor who chooses to support our work. However, we would like to show special appreciation to individuals who invest in our work at the lead philanthropic level.
Transformational lead gifts have helped Habitat make extraordinary strides in helping to provide strength, stability and self-reliance for homeowners in communities around the world. By leveraging these donations we will continue to have a strong, enduring impact in the lives of families in need of decent housing on a global level.
If you are interested in making a lead gift to Habitat for Humanity, please contact our private philanthropy team for more information.
Email: [email protected]
Phone: 1-800-422-4828, ext. 3471
Private philanthropists
J. Ronald Terwilliger, Global Chair, "World of Hope" campaign cabinet member
"In my professional life, I've seen housing strengthen health, education, families, communities and economies. With this $100 million legacy gift to Habitat for Humanity, I want to help ensure a leveraged, sustained impact beyond my lifetime and inspire others to make the commitment to support affordable housing."
Reggie Van Lee, "World of Hope" campaign cabinet member
"When you realize there's a strong, logical connection between housing and health… between housing and education—between housing and hope—you want to do what you can to help foster it."
Irving and Lois Hall
"Habitat for Humanity has given us an opportunity to show our gratitude to God for all our blessings and hopefully to make a difference in the lives of the recipients of the houses we help build."
Bob Willumstad
"I have worked on Habitat job sites around the world with some wonderful volunteers. I find Habitat's model very attractive. My gift is used for measurable, lasting purposes that make a permanent difference in the lives of families. And the families who benefit must invest themselves, ensuring they have a stake in their home. I can think of no better way to provide affordable housing to those in need than to support Habitat For Humanity―and I am happy to do so."
Paul and Judy Leonard
"Judy and I have experienced no greater sense of love and service than contributing to, and working with families who are building houses and brighter futures for themselves, their children and their neighbors."
Rex Spivey
"My 18 years with Habitat have passed in a blur, but my passion remains fresh. It is the homeowners first, then the wonderful volunteers and staffers at Habitat for Humanity International and Dallas Habitat."