Rockefeller Center Christmas tree starts new year journey to Habitat for Humanity home
Long-time partner Tishman Speyer continues 11-year tradition by donating Christmas tree to Habitat
ATLANTA (Jan. 8, 2018) – Marking an 11th annual holiday tradition, the 2017 Rockefeller Center ®  Christmas tree will be milled into lumber and donated to Habitat for Humanity to be used in construction of new affordable homes in the United States.
"Every year, Tishman Speyer generously donates one of the largest and most widely-recognized Christmas trees to Habitat," said Jonathan Reckford, CEO of Habitat for Humanity International. "The Rockefeller Center Christmas tree is a reminder to reflect, be thankful and to remember to give back to others among the hustle and bustle of the holidays. That symbol will live on as part of Habitat homeowners' lives in their new houses."
While the 75-foot Norway Spruce's stay on Rockefeller Plaza has ended, its journey to a new home is at just the beginning. The tree will be milled into two-by-four and two-by-six beams and then trucked to a local Habitat, which will be chosen and announced later this year.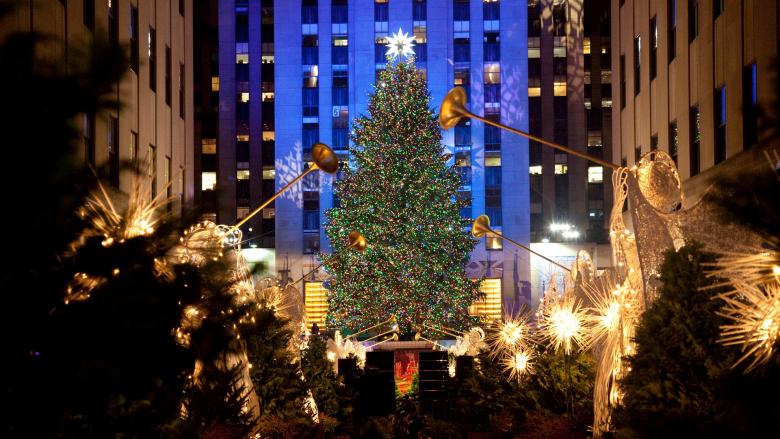 After Hurricane Katrina in 2005, Tishman Speyer partnered with Habitat for Humanity and employee volunteers framed houses in Rockefeller Plaza to help families affected by the catastrophic storm. The partnership expanded in 2007, the first year lumber from the Rockefeller Center Christmas tree was donated to Habitat for Humanity.
Over the years, lumber from prior Rockefeller Center Christmas trees have traveled to homes as far as Pascagoula, Mississippi, as well as Pennsylvania, New York, New Jersey and Connecticut. The wood of a Norway Spruce is more flexible and durable than lumber for load-bearing walls, and therefore ideal for blocking, which is the filling, spacing, joining or reinforcing of frames, as well as flooring, furniture and cabinetry.
About Habitat for Humanity
Driven by the vision that everyone needs a decent place to live, Habitat for Humanity began in 1976 as a grassroots effort on a community farm in southern Georgia. The Christian housing organization has since grown to become a leading global nonprofit working in more than 1,300 communities throughout the U.S. and in more than 70 countries. Families and individuals in need of a hand up partner with Habitat for Humanity to build or improve a place they can call home. Habitat homeowners help build their own homes alongside volunteers and pay an affordable mortgage. Through financial support, volunteering or adding a voice to support affordable housing, everyone can help families achieve the strength, stability and self-reliance they need to build better lives for themselves. Through shelter, we empower. To learn more, visit habitat.org.