Habitat for Humanity readies response to aid those whose homes were damaged or destroyed by Hurricane Ida
ATLANTA (Sept. 7, 2021) — Habitat for Humanity teams are assessing damage to homes throughout the regions affected by Hurricane Ida as the organization readies its response to aid the long-term housing recovery.
Those who wish to support Habitat's response for Hurricane Ida and other disasters around the world can donate to Habitat's Disaster Response Fund. Habitat's capacity to respond will depend on available resources.
"Habitat is focused on understanding the storm's effect on low-income families and their homes so that we can engage in the recovery in the manner that best serves those impacted," said Adrienne Goolsby, senior vice president, U.S. and Canada for Habitat Humanity International. "Our prayers are with people in all of the affected areas as we see the images of destruction from communities across our country. At a time when safe shelter has never been more important, Habitat is committed to working alongside these communities as they recover."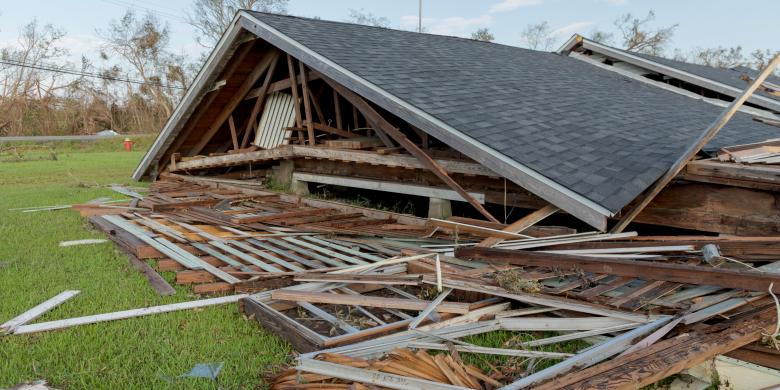 Habitat for Humanity International is currently collecting reports of damage from local Habitat organizations across the many states impacted by Ida. Teams on the ground will survey the destruction in the coming days as they navigate widespread power, water and gas shortages. Habitat's role will primarily be in the long-term recovery of disaster-stricken communities, following the immediate response. Long-term recovery is among the greatest challenges in disaster response and recovery. Additionally, storms like Ida tend to most adversely impact the lower-income populations that Habitat serves.
Hurricane Ida made landfall in Port Fourchon, Louisiana, on Aug. 29 as a category 4 storm. Wind speeds were as high as 150 mph at the time of landfall, making it the fifth strongest hurricane recorded in the U.S. Even as Ida weakened to a tropical storm, it left damage throughout the country as it moved to the Northeast.
Learn more about Habitat's Disaster Risk Reduction and Response program at habitat.org/our-work/disaster-response.
About Habitat
Driven by the vision that everyone needs a decent place to live, Habitat for Humanity found its earliest inspirations as a grassroots movement on an interracial community farm in south Georgia. Since its founding in 1976, the Christian housing organization has grown to become a leading global nonprofit working in local communities across all 50 states in the U.S. and in more than 70 countries. Families and individuals in need of a hand up partner with Habitat for Humanity to build or improve a place they can call home. Habitat homeowners help build their own homes alongside volunteers and pay an affordable mortgage. Through financial support, volunteering or adding a voice to support affordable housing, everyone can help families achieve the strength, stability and self-reliance they need to build better lives for themselves. Through shelter, we empower. To learn more, visit habitat.org.