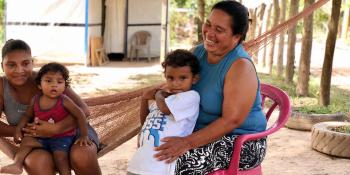 Habitat-USAID/BHA's Humanitarian Shelter and Settlements fellowship
Helping support and mentor graduate students pursuing their research
Since 2013, the US Agency for International Development Bureau for Humanitarian Assistance, in partnership with Habitat for Humanity International and supported by Interaction, have sponsored select graduate students through a fellowship, helping bolster the students' research and futures in the humanitarian shelter and settlement sector.
The fellowship offers candidates the opportunity to receive professional mentorship, academic guidance and financial support as they pursue their research in the international humanitarian sector. 
The candidates also have the chance to gain firsthand experience and greater visibility into the work as they complete their graduate studies, helping lay pivotal groundwork for their professional careers.
Announcing the 2022 cohort
We are thrilled to announce the cohort of the 2022 Humanitarian Shelter and Settlements fellows! 
"The 2022 program fellows exemplify the kind of innovative and empathetic thought leadership that is needed in today's world," says Charles A. Setchell, senior shelter and settlements advisor of USAID/BHA.
"They are addressing some of the most vexing issues facing the humanitarian community with creative thinking and approaches, doing their part to improve the lives of populations affected by disasters and crises, while also raising the visibility of shelter and settlement concerns in North America."
Learn about the inspiring work of the three selected candidates below.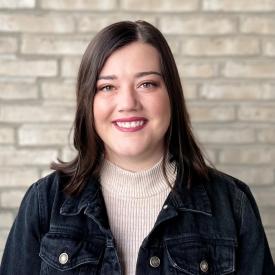 Student, Master of Disaster Management at University of Copenhagen, Denmark
Madeline's research focuses on cash and voucher assistance programs and the capacity to achieve durable housing solutions for refugees in Lebanon. She will be traveling to Beirut for her field visit. She was recommended by Peter Furu, head of studies for the masters of disaster management program at her university in Denmark.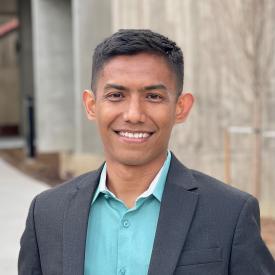 Student, PhD in Civil System at University of Colorado Boulder
Ilham's research focuses on long-term outcomes of post-disaster housing in Indonesia, 18 years after the 2004 Indian Ocean earthquake and tsunami. He plans to travel to Aceh, Indonesia, for his field visit. He was recommended by Dr. Amy Javernick-Will, who is the Nicholas R. and Nancy D. Petry professor in construction engineering and management at University of Colorado-Boulder.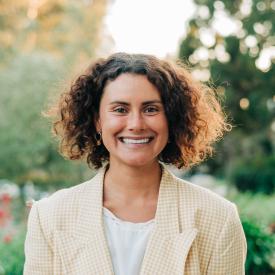 Student, master of development practice at UC Berkeley
Melina's research focuses on women's land tenure security in partnership with Geneva's shelter team at the International Organization for Migration. She plans to travel to Lima, Peru, for her field visit. She was recommended by George Scharffenberger, program director for UC Berkeley MDP program.
About the Humanitarian Shelter and Settlement fellowship
Since 2013, this fellowship has sponsored 11 graduate students aiming to increase awareness of the humanitarian shelter and settlement sector in the U.S. 
Every year, we selected two individuals from a highly competitive applicant pool of candidates. Working to expand our scope, this year we selected three fellows and expect to increase that number in the coming years. Each fellow will receive a financial support of up to $19,000 each – made up of a $10,000 stipend and up to $9,000 for travel-related expenses when necessary – to support graduate research for about 10 months.  
Due to increased interest in the program and the need for more opportunities to join the sector, we're launching a practicum support program in addition to the current research fellowship. Starting this year, more students can gain invaluable experience in the day-to-day activities of professionals in the humanitarian shelter and settlement sector.
The fellowship is open to graduate students currently enrolled full time in an accredited North American graduate school program or U.S. citizens studying abroad in a discipline such as city, urban, environmental or regional planning; architecture or architectural engineering; civil or environmental engineering or similar disciplines.
Hear from former fellows
"The fellowship enabled me direct access to shelter and settlement professionals and communities at the field level, which gave me a stronger awareness of how the humanitarian sector operates and where I myself would fit into this system as a young professional."
"Receiving the fellowship meant that I was able to find housing in the city of my research, which significantly increased my ability to complete full days of fieldwork and to prioritize the research itself, without constantly assessing my research choices against the potential financial implications."
"The fellowship allowed me to conduct real primary data collection, whereas I would have depended upon my prior work experience and personal impressions otherwise. I could not have afforded to take time to travel to Haiti for my research without this fellowship."