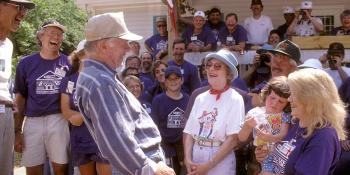 Habitat Humanitarians: The Carters
Since 1984, President and Mrs. Carter have been champions and groundbreaking voices for affordable, decent housing for all, donating their time and leadership each year to build and improve homes through Habitat's Carter Work Project.
Over the course of more than 35 years, they have worked alongside nearly 104,000 volunteers in 14 countries to build, renovate and repair 4,390 homes. They've inspired millions across the globe with their dedication and rallied thousands of volunteers and even celebrities to take part in our mission, helping Habitat for Humanity become internationally recognized for our work to build decent and affordable housing.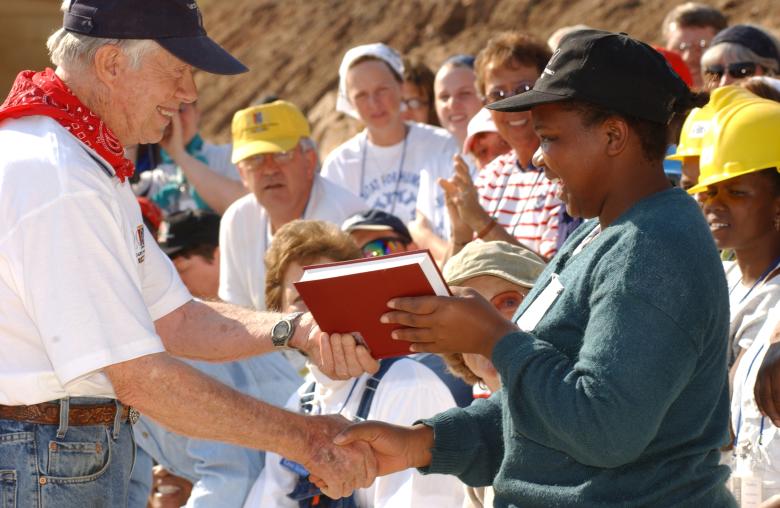 Former U.S. President Jimmy Carter
"When we left the White House, we could have done anything," former U.S. President Carter once said. "But our choice was to volunteer as Habitat workers, and that's been a life-changing experience for us."
Habitat's mission of connecting families with their dream of homeownership resonated with him that day in 1984 when he jogged by the New York City Habitat build and thought to himself, "Rosalynn and I should come up and give them a hand." That mission has continued to resonate with Carter over many, many years.
Habitat offers President Carter — and volunteers like him — a chance to live out their values of giving.
"We have the ambition to share some of our good fortune with others," Carter says. "That's one of the most difficult things in life: to cross that chasm between well-off people and families that don't have a decent home. That's one of the things Habitat has given to us: an ability to share, side by side, building a home with families that have never had a decent place to live."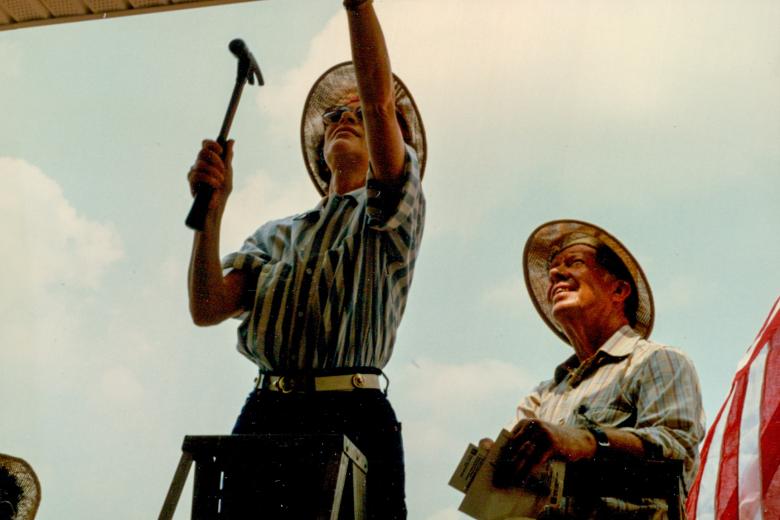 Former first lady Rosalynn Carter
When former first lady Rosalynn Carter volunteered at her first Habitat build in 1984, she was sure she wouldn't be much of a handywoman.  
"I told Jimmy that I would help with the food, that I was not going to do hammering," she says. 
But that's not what the day had in store for her. "Jimmy asked me and some other women to pry up some linoleum from the floor," she says. "Just before we finished, somebody brought some boards for us to nail down. The first day, I was hammering."
Her ever-deepening commitment to Habitat would go on to change her life, as well as the lives of hundreds of homeowners across the globe.
"This is something that brings together people who have everything they need and those who don't have so many things we take for granted," she says. "You come to know the homeowner and love the homeowner and their family. It makes you aware and care about the people and hope they have good lives and good homes. It has made me a better person."