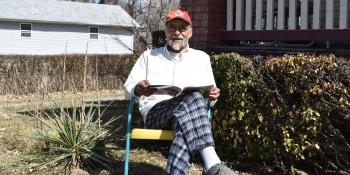 Helping homeowners age in place
Habitat for Humanity's Aging in Place efforts aim to help older adults make the repairs and modifications necessary to help them remain in their homes with comfort and dignity.
For Topeka Habitat, the program has become a cornerstone of their work — just as the population the program serves continues to be a cornerstone of strength in the community.
"Our aging population brings such a different perspective and respect for our city," says Topeka Habitat's executive director Janice Watkins. "We need to ensure we, as a community, are caring for them the way they have cared for our city."
By uniting public, private and nonprofit partners, Topeka Habitat seeks comprehensive solutions to address issues facing older residents. Together, the coalition is working to tackle hunger, home repairs and modifications, education and legal planning. "We're coming at this from a holistic approach," says Watkins. The central goal is continued independence for the older people they work alongside.
Take Kenneth. The 76-year-old had been living with only half a roof on his house and no central heating to guard against Midwestern winters. With the home well beyond repair, Topeka Habitat worked with partners and connected Kenneth with social workers. He now lives in a new home, with heat and a secure roof.
"He became a new person," says Watkins. Before, Kenneth rarely left the house. Now Kenneth is constantly out and about, on a first name basis with everyone he meets. One of his favorite stops is the local Habitat ReStore, which he visits at least once a week to say hello to his new Habitat friends. "They helped me in every way they could," says Kenneth. "I feel so good now."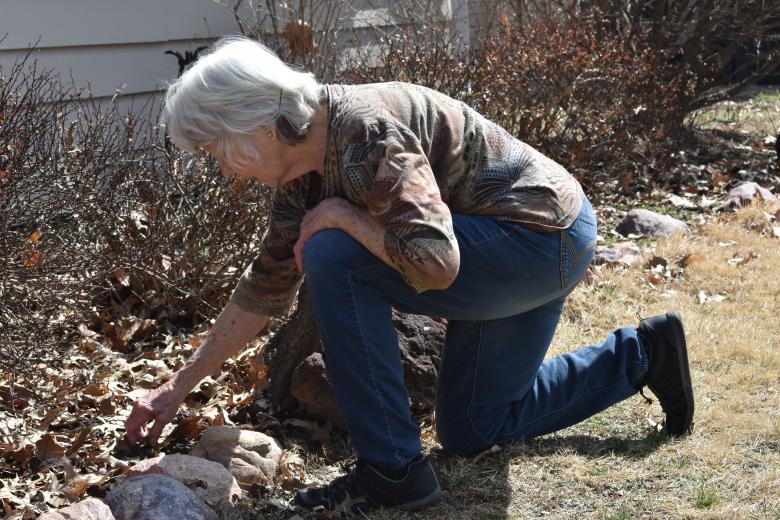 Then there's Carol. For months, running the water in the bathroom would cause her hallway to flood. The 78-year-old could not afford to fix the problem. At the urging of family, she reached out to Topeka Habitat. She's thankful she did. While Habitat was addressing the plumbing issue, they uncovered an even bigger one. Carbon monoxide had been steadily leaking into her home through holes in the deteriorating ventilation system. "It would have killed me," Carol says. "I can't say enough for what their help means to me. It was a godsend."
Topeka Habitat and partners already see the impact of this work on their older population and the community: increased socialization, improved health and stronger financial stability. "That's what happens when you serve the whole person," Watkins says. "And that's what we aim to do."