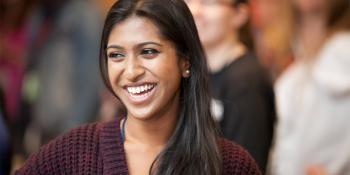 Hands-on building projects
The following activities can be great ways to get those under the age of 16 involved with hands-on building projects and learn construction skills before they are old enough to volunteer on a build site.
Each activity contains approximate age levels, time tables, material lists, step-by-step directions and a finished product picture. Some include diagrams as well.
These activities can be done in a group or individually. All activities require adult supervision. Adults should complete all steps requiring power tools. Adults should demonstrate proper safety precautions at all times around youth, setting a good example for them to follow.
Hands-on building project PDF files:
Suggested ways to use these projects:
Sell in your affiliate's ReStore.

Give them as gifts to new homeowners.

Do them with homeowner children.

Give as gifts to donors.

Use as a fundraiser to sell or raffle.
Encourage youth to be creative and add personal touches to each project. But most importantly, let them have fun with it!