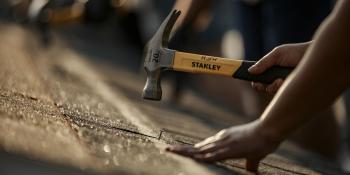 Nothing is more important for Habitat for Humanity than the welfare of the people we work with every day — those in the communities where we work, our volunteers and our employees. Our mission calls us to serve. Our volunteers, staff members and partners all must feel safe in order for us to truly join together to build a world where everyone has a decent place to call home.
Our commitment to safeguarding
In accordance with our foundational mission principles, Habitat for Humanity is committed to the highest ethical standards, has no tolerance for and opposes all forms of discrimination, sexual exploitation, abuse and harassment.
Details of our commitment to safeguarding can be found in our safeguarding policy, or you can view our safeguarding orientation video in English or with Spanish subtitles to learn more about what safeguarding is, how to recognize safeguarding violations and how to report them. 
Guidance for raising concerns
Employees and members of the communities where we work are encouraged to report incidents of exploitation, abuse or harassment through our confidential reporting system, the Habitat Ethics and Accountability Line.
Volunteer code of conduct
Becoming a Habitat volunteer comes with great rewards and responsibilities. Volunteers are representatives of Habitat for Humanity and our ministry. In addition to complying with all laws, regulations and Habitat for Humanity policies, all volunteers are expected to follow Habitat's volunteer code of conduct.
Diversity, equity and inclusion
Habitat celebrates, represents and values the differences of the people we serve in communities around the world, as well as the volunteers and others we work alongside every day. Learn more about our commitment to diversity, equity and inclusion.